Today we're focusing on the best Chicago House DJs who singlehandedly set the blueprint for modern dance music.
Although it could be argued that New York was equally influential in the rise of modern day club culture, Chicago was where 4/4 electronic club music, or house as we know it today, really came into its own.
Clubs such as the warehouse and The Muzic Box developed sound systems that complimented hypnotic, bass heavy club music and employed DJs that embraced this new movement.


Some of the Chicago House DJs on our list were not only the pioneers of a brand new type of club music, they regenerated the music scene culturally, enabling previously marginalised sections of society to express themselves with a freedom not seen for a generation.
We've picked 10 DJs from Chicago who either pioneered this movement or those who took the baton and ran with it.
Although we could have picked 50, (and admittedly we've had to miss out some real legends in this list) we think we've included the 10 Chicago House DJs who have had the most impact and influence on club culture and the modern day electronic music scene today.
Frankie Knuckles
Frankie was a DJ, remixer and producer who sadly passed back in 2014. He's widely regarded as The Godfather of House music and his body of music alone, including a number of high profile remixes and DJ sets have rightfully earned him that title.
Frankie was born in New York and moved to Chicago in the late 70's, while disco still dominated the clubs and radio. In 1977 a club called The Warehouse opened and he became the resident DJ, playing a mixture of genres including leftfield disco and European electronic records which which would later morph into what we call house music.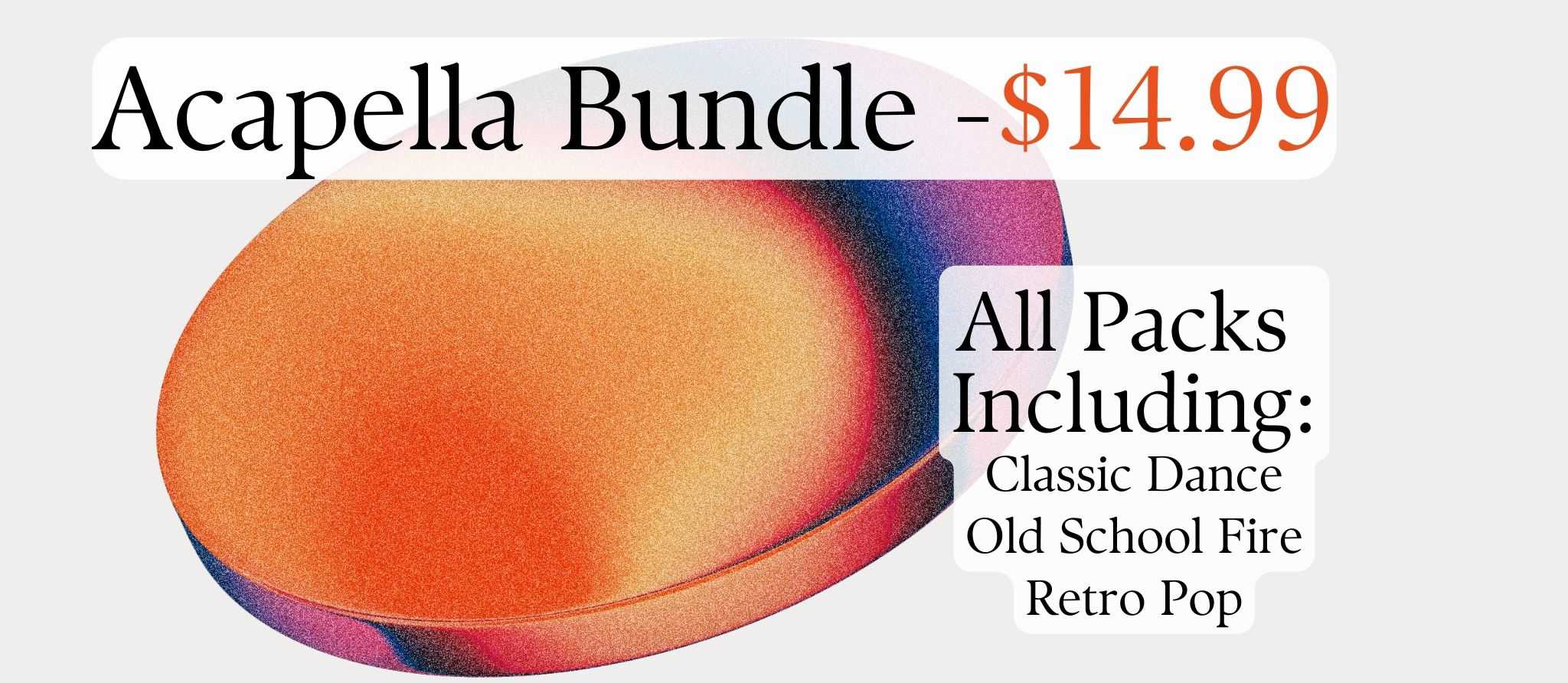 Here's an interview with him for the brilliant Red Bull Music Academy back in 2011.
Frankie's influence on house music was so profound that his performances at The Warehouse caused DJs to go into record stores and ask for "House music", referring to the music played by Frankie at the club and House Music was born.
We've dug out a classic Frankie Knuckles mix so you can see what the fuss is all about.
Ron Hardy
While Frankie Knuckles way creating the blueprint for House music in the warehouse, Ron Hardy was working in L.A. On his return to Chicago, The Warehouse changed location and renamed itself The Muzic Box. Frankie decided to start a new club called The power Plant and Ron took over as the resident of The Muzic Box.
His style of DJing was intense and heavy hitting, often playing records pitched up to plus 8, whilst mixing in and out of different genres on the fly.
Ron's work as a remixer and editor was also prolific and along with others like Tom Moulton and Chip-E, he developed the concept of the extended edit, which is now common place in clubland today.
Ron was one of the most respected Chicago House DJs of his time and we've selected a mix from the hay day of The Muzik Box with him at the controls.

Derick Carter
Derick likes to keep a low profile outside of music and many know him as much for his now legendary "Classic" and "Blue Cucaracha" record labels as they do his DJing.
Carter was inspired by the Chicago House DJs of the time and as an early teen, put the time in practising for hours on end in his bedroom until he was ready to take his DJing live.
He soon became a regular on the Chicago club scene with residency's at Shelter, Foxy's, and Smart Bar. He also worked at record stores to pay for vinyl and also studio equipment.
Here's a great interview for Mixmag's "My City" series.
Derick has gone on to have a massive DJ career, particularly in Europe, where he has become house music royalty. His production credits are also lengthy with releases on Organico Records, City Slang and his own Classic Label. An appearance on Fabric's own DJ mix series in 2011 also solidified his iconic status.
We've picked out an essential mix from back in 2011.
Marshall Jefferson
Jefferson is house music royalty and is known as much for his productions as he is for his work as a DJ.
He started his career as a record producer for Universal Music before meeting The owner of iconic house label Trax, Larry Sherman. He released his first single "Move Your Body" on Trax in 1986 which became a global hit in clubs and on radio.
His work with DJ Pierre (also on this list) was instrumental in the birth of acid house and he would go on to spearhead Europe's first house music tour.
With a global DJ career spanning the last 30 years, Marshall has become one of the most icon figures in the scene and continues to innovate today.
We've dug out a mix for the classic mix series back in 2003. Enjoy.
DJ Pierre
Pierre is widely regarded as the creator of acid house. Experiments with the Roland 303 bass unit which was intended by Roland to be a live bass alternative, led to the release of his first track "Acid Trax" with his band Phuture. Ron Hardy championed the record in the Muzic Box and it soon became the blueprint for a wave of records using the 303.
Here's him talking about his experimentation with the 303 over on the Roland Boutique.
Piere's DJ career started in Chicago, but as house music moved to different parts of the globe and in particular Europe, he became part of a new breed of touring DJs.
Here's him appearing on BBC radio 1's Essential Mix.
Farley Jackmaster Funk
Farley has too many pseudonyms to get into here so we'll stick to his most famous one. He first appeared on peoples radar in the early 80's as one of the Chicago House DJs on "The Hot Mix 5" which was a pioneering radio show on the city's WBMX station.
Farley was a big player in the early Chicago house scene and soon started putting out records on the Trax label. His reworking of close friend Steve Silk Hurley's "i can't turn around" was renamed and released with a new vocal. "Love can't Turn Around" became the first House track to top the UK charts.
His DJ Career saw him guest DJ at the Warehouse nightclub. He was also a resident DJ at The Playground, which later became The Candy Store and later La Mirage.
We've dug out a classic 1987 mix for you.
Steve "Silk" Hurley
Steve was roommates with our last DJ on the list and worked with him on radio and in the studio. His club and chart hit "I can't turn around was later reworked by Farley.
Steve's DJ style was technical compared to a lot of the DJ's working in House at the time. He used tricks usually associated with Hip Hop, like scratching and beat juggling to energise his sets.
His studio credits are phenomenal and as well as his hit single "Jack Ya Body" his remix work was and still is acclaimed. Head over to his Discogs page to get the full run down.

As with most of the Chicago House DJs on this list, he's still in demand on the global DJ circuit and going strong.
DJ Sneak
Chicago House's first wave started to die down in the late 80's and many of the big names had left the city. The resurgence of the scene in Chicago came in the form of DJs such as Cajmere and DJ Sneak in the mid to late 90's.
DJ Sneak is a Puerto Rican but moved to Chicago in 1983. He was heavily influenced by the first wave of Chicago house and started to make a name for himself as a mobile and local club D.J. Green Velvet or Cajmere as he was often known back then, met Sneak while he was working in a record store and ended up releasing his first 3 records.
DJ Sneaks style at that time was Jackin Gheto house and although he's still well know for a harder style of D.Jing, he also embraces a deeper sound with more disco elements.
His original productions were made on a 909, Mackie desk, an Akai sampler and a DAT recorder. He still tries to pay homage to his original productions while recording, making sure that the punch and swing of his sounds remain.
Felix Da Housecat
Felix is part of the second wave of Chicago House DJs and was mentored by DJ Pierre after they met when he was 15. After graduating College, he released his first album and subsequently became popular in Europe.
This was partly due to his avant guard approach to making and selecting music. Techno, acid, disco and electro clash were among some of his signature sounds and in 2001 he released "Kitten and Thee Glitz" which propelled him to worldwide fame in the electron music community.
Here's an interview from a while back with DJ Tech Tools.
He has since remixed Madonna, Britney, and Kylie, released a Fabric mix and continues to tour the world as a DJ.
Here's a mix he did for thump back in 2016.

Paul Johnson
Paul Johnson is a legendary figure and our final pick on our Chicago House DJs list. Sadly, he Died recently after contracting Co vid and will be greatly missed by the electronic music community.
Paul was catapulted to stardom after his 1999 release "Get Get Down". The track was a hooky disco house production that topped dance charts around the globe and also made it into the top 5 in the UK and Greece.
Paul's style of Doing and production revolved around disco loops, pumping base and chopped vocals and he even received a shout out on Daft Punks teachers which appeared on their landmark album Homework.
We've dug out a Boiler Room set he did a while back.

FAQ's
Q1: Who are some famous house DJs that originated from Chicago?
A1: Some famous house DJs that originated from Chicago include Frankie Knuckles, Marshall Jefferson, Derrick Carter, and Ron Hardy. These DJs played a crucial role in the development and popularization of the Chicago house music scene.
Q2: What does the term 'SHM DJ' refer to?
A2: 'SHM DJ' refers to a member of the Swedish House Mafia, a famous electronic music trio from Sweden. The group consists of DJs and producers Axwell, Steve Angello, and Sebastian Ingrosso. Although not directly related to Chicago house DJs, their music has been heavily influenced by the genre.
Q3: Can you recommend some top female house DJs?

A3: Some prominent female house DJs include Honey Dijon, The Black Madonna (now known as Marea Stamper), Cassy, and Anane Vega. These DJs have made significant contributions to the house music scene and continue to inspire new generations of artists.
Q4: Are there any well-known female techno DJs?
A4: Yes, there are several notable female techno DJs, such as Nina Kraviz, Amelie Lens, Charlotte de Witte, and Paula Temple. Although techno is a distinct genre from house music, these DJs have also been influenced by and contributed to the broader electronic music landscape.
Q5: Who are some popular hard house DJs?
A5: Hard house is a subgenre of house music, and some popular hard house DJs include Lisa Lashes, Andy Farley, Tidy Boys, and Rob Tissera. These DJs are known for their high-energy sets and unique sound, which often incorporates elements of trance and techno.
Q6: Which top house DJs should I look out for?
A6: Some top house DJs you should look out for include Carl Cox, Claptone, Solomun, and Jamie Jones. These DJs have made a significant impact on the house music scene with their innovative sounds and unforgettable performances.
Q7: How do I choose the right house party DJ?
A7: When choosing a house party DJ, consider factors such as thier experience, music selection, mixing skills, and equipment. Look for DJs who have a diverse music collection, including tracks from various house subgenres, and the ability to read the crowd and create a memorable party atmosphere. Online reviews and recommendations from friends can also help you make the right choice.
If you enjoyed our best Chicago House DJs list the here's our feature on 90's techno mixes