Our monthly DJ competition continues to gather momentum, with DJs from all over the globe sending in a ton of awesome mixtapes. This month we had a load of great mixes sent from the U.S, which we've been playing on repeat and occasionally getting up to do some bad office dancing. Out of the 150 mixes we've had sent through this month, here are our favourites.
Girl Wunder
Girl Wunder is originally from New York City but now based in Santa Fe, New Mexico. Her competition entry was an eclectic club ready set with rolling baselines, syncopated beats and a sprinkling of 90's RnB vocals thrown on top. The mix has a great flow and moves around the sub genres of modern day house and techno brilliantly.
J-E-T-S, Machinedrum , Jimmy Edgar, Tkay Maidza – REAL TRUTH/ Jubilee – Explosion / Andreas Henneberg – Cologne (Original Mix)
Boiish, Mike Antix – Do Too Much (Elliot Adamson Tokyo Mix) / Andreas Henneberg – Prove It / Ronnie Spiteri, Darius Syrossian – Soul Finder (Darius Syrossian Remix) / Andre Hommen – Cohesive – Robag Wrugme's Bokkler Ludd Nb / AYAREZ – Breathe (Beth Lydi Remix)
Monoky – Let's Do It / Metodi Hristov – More Than Ever – Gailya & Shosho Remix / NYTA – Brooklyn Underground / Marcel Dettmann – Quicksand / eikka – Bleep+ / oeski, Doc Martin, Lillia – Dom Dum (Original Mix) / TLC – Creep (Remixed by Lauren Lane) / Danvers – Aye Ata
Jubilee – Jealous


Here's what she has to say: "For this mix I imagined taking my listeners on a high speed ride through urban streets with bassy Berlin tech house sounds, and a few tracks that throwback to 90s era old school rap and r&b jams. Then I change it up with some breaks and fun techno beats toward the end to keep you hooked on the sounds – but also to demonstrate the range of my genres and mixing ability. ? I hope you enjoy it everyone!"
ZoDeep
ZoDeep lives in Denver but was born and raised in Michigan- a state well know for its love of techno. His mixing style is intricate, layering loops and beats using Maschine and extra control decks to introduce hypnotic grooves and build energy. The track selection is great and hits the sweet spot between being discerning and accessible. Head over to his pages to check out what else he has going on.
ZoDeep – Wasting Time (Original Mix) / SY (DE) – Spacetype (Original Mix) / Dennis Cruz – Watch Where You Walk (Original Mix) / Christian Burkhardt – Brokkoli Brooklyn (Original Mix) / Just Funk – A minimal Acid Journey (new mix) / Tiefschwarz – Trust feat. Seth Troxler – Original Mix / Oxia – Housewife (Society Of Silence Remix) / Mirko Di Florio – Electric Brain (Jamie Jones 'Brain' Rework) / Nightshift (UK) – Constellations (Original Mix) / Saeed Younan – Kumbalha (Sabb & Zenbi Remix) / Ben Walsh (UK) – Beat Down (Original Mix) / The Hacker, Miss Kittin – Frank Sinatra (Original Mix) / Foals – Olympic Airways (Wudwerd Dub) / Sabb – Groover (Original Mix)
Here's ZoDeep's thoughts: "The mix is part of my series of Dynamic Sessions where I feature minimal, deep tech and tech house. The mix is minimal/deep tech blended with extra percussion and sample loops from Maschine and a Kontrol F1. Enjoy!"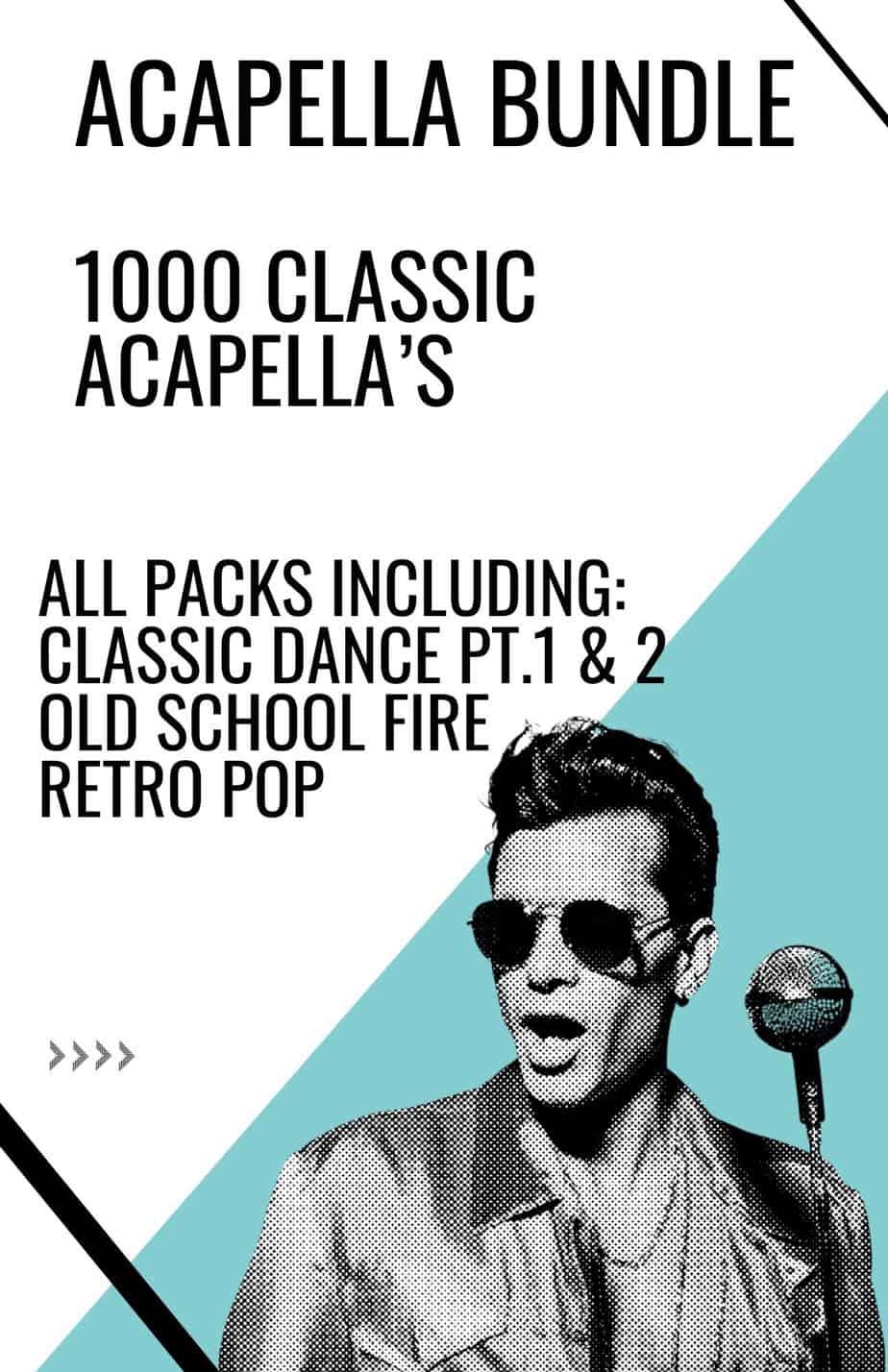 Phunkademic
Washington DC resident Phunkademic serves up a vintage mix which will have house connoisseurs hooked from the offset. It's packed with energy and nostalgia and perfect for an outdoor sunshine session. French touch, Chicago and vintage disco influences are all on show and we loved it. Go check his social pages!
Topazz – The New Millenium x Motown Sounds – Bad Mouthin / Tnt Inc. Ft. Diamondancer – Take Me Higher / Earth People – Dance
YASS – Been a long time (David Penn Remix) x Cajmere – Brighter Days (Underground Goodies) / Brokenears – Freedom / Hamilton Bohannon – Let's Start A Dance – iii (Long Version) x Supersavage – Back2Back / Double 99 – RIP Groove / DJ Bang – Make you Jie-Jitsu (Emotional Mix) / Plastika – Disco Mirror / Welcome 2 The Jungle (Erick & Harry's Thick Dick) / Moloko – Sing It Back (Mousse T.'s Feel Love Mix) / Paul Johnson – The Music In Me / Ralphi Rosario feat. Donna Blakely – Take me up
This is Phunkademic: "I grew up when house music was underground and it just loved the way it made me feel. I am heavily influenced by Chicago house music, and early French filtered house music. I once heard DJ MIke Dunn say that in Chicago it's about making two, or three records talk to each other. In my mixes, I like to create something new by always blending and rarely letting just one record play by itself. I like to make my sound funky, and contain lots of disco vibes. This set has a tracklisting group that many wouldn't play together, so I hope your listening experience takes you somewhere you didn't expect.
I'll end with this – when I make a set, I play what I like to listen to. Stay true to yourself and don't play what you think others want to hear – be you and express yourself in your mixes."
Rob Heath
Rob Heath is a Welsh DJ who now lives in Surrey (U.K). For this months competition entry, he sent us through a tight mix of deep and progressive house. The mixing is slick, the track selection is on point and overall the mix sounds like its been put together by an experienced DJ, dedicated to his craft. Go give him some support.

Dani fabriga- falling / Borowsky- Wobana / Spectral fracture- daru_sa / Water channels- Ewan rill / Amethyst – Adelphi's remix / Aroma – Guy J / Deep within – Sebastian Hass / Cusp – too much / Derk- Closedcase / Modular experience- Audiostorm / Free- Dylhen / EANP – Delights sky / Apolo – Ari fernan
Here's what Rob had to say: "Expect to hear seamless mixing and to be taken on a journey of progressive house. This mix has thick leads, Stunning vocals and the all important kick and bass that complement each track beautifully. A carefully selected set that will have you closing your eyes and enjoying the ride."
Jonjay
Jonjay has been a regular fixture in Beirut's nightlife scene for over 25 years, with gigs at the Legendary B018 and The basement, as well as opening or closing slots for Acid Pauli ,Raxon , Sebo & Madmotormiquel and Nicole Moudaber. His mix stood out from the word go, with impeccable track selection and creative mixing. Trust us, this one's well worth the time.
1- Mula (FR) – Maldavica (Original Mix) [Sol Selectas] / 2 – PAAX (Tulum) – Spies at Night (Original Mix) [Sol Selectas] / 3 – Valer den Bit – Feya (Original Mix) [Depth] / 4 – Dyab – Woghee (Original Mix) [Dutchie Music] / 5 – Dyab – Woghee (Juan Mejia Chotto Remix) [Dutchie Music] / 6 – Ricardo Piedra – Mocolina (Ewan Rill Remix) [Another Life Music] / 7 – Jay Phonic – Sticky Choir (Original Mix) [Inspired By Trees Records] / 8 – Franco Giacusa – Iridiscencia (Original Mix) [Stellar Black] / 9 – Giovanny Aparicio – Om Namo (Original Mix) [Sol Selectas] / 10 – Jay Phonic – Sticky Choir (Kent Kaina Remix) [Inspired By Trees Records] / 11 – Lerr – In Time (Amata Remix) [Mango Alley]
12 – Nōpi – Libido (Original Mix) [Deepwibe Underground] / 13 – Nōpi – Libido (DJ Paul AR Remix) [Deepwibe Underground] / 14 – Oscar Mula – Secret Beach (Original Mix) [Exit 32] / 15 – Partenaire – Bird of Pray (Extended Mix) [Serendeep] / 16 – Treavor Moontribe – Just a Wee Bit (Sebastian Haas Remix) [SLC-6 Music] / 17 – Zalvador – Isolated [MNL]
Over to Jonjay: "From early beginnings in Beirut's emerging electronic music scene in the late 90s, i've been all over the place from organizing parties to playing gigs."
MARSH*LL
Marsh*ll is a Northern Irish DJ with a love for punchy tech house. There's some real gems on show in this mix and the basslines are fat too. He makes use of vocals really well, keeping them to a minimum and only throwing them in to engage the listener from time to time. Will be a hit with the tech house heads.
Caal & Baum – I wish / Kreature – Excuse me (Rendher Remix) / Reelow – Shut the F up / Caal & Baum – The Haha Track / Chris Stussy – Point Loma / Kodewerk – Come with Me / Project 89 – Bitter Sweet / Alex Zambiancki – Japio / Ray Mono – What would you do / Classmatic – Forget the past / Di Chiara Bros – Black Chan / Classmatic – Point of no return / Chicks Luv Us – Who's Him (Reelow Remix) / Avesie – Soho / Reelow – Acid Farm
These are his thoughts: "Use to play techno during late 90's, and up to about 2010. Covid has brought me back to it, though my style has taken a different route, and I prefer the minimal deep techy stuff these days..…. Just sounds super-tough to me, really enjoying it."
Dj Bjorek
Björn Avermann is from Germany and his mix features techno and progressive house with some great curveball selections thrown in for good measure. The programming is perfect and we hate to use the phrase "take you on a journey" but this mix really does. Trainspot your way through the tracklist and enjoy!
1.RIPE/FLOWAVER / 2.RISE UP/SPACE FOOD / 3.GITANA JOSEKI / 4.HANGAR 77/DAMON JEE / 5.A NEW WAY OF LIFE/NINE ONE&RIT*MIK
6.TRUCY/RESET MIX / 7.LIQUID CATEL/LARY CHAWK&OBU / 8.MYSTICA/Y DO I / 9.SMILE/CID&CAGE ARMSTRONG / 10.7/BRIGADOW CREW / 11.LOKALMATADOR/MARC DE PULSE&STEVE PARRY
Björn: "Here's my Music. Feel the Vibe to Dance like a shot to your brain"
909 RIOT
To finish things off for this month we have a no nonsense Techno mix from the talented 909 Riot. This one's for the late night dance floors and takes no prisoners. However, elements of melody and emotive synths are present throughout, shining a bit of light from behind the darkness. Turn it up!

1 Black Chrome (Original Mix) Kaspar (DE) / 2 Get Down & Dirty (Original Mix) Marcello Perri, D.A.V.E. The Drummer / 3 Specific Flavour (Original Mix) UMEK / 4 New World (Original Mix) T78, AKKI (DE) / 5 Double Slap (Original Mix) ROBPM / 6 Acid Lick (Original Mix) T78, ROBPM / 7 Dok & Martin Your Sin (Original Mix) / 8 2nd Limit (Original Mix) Cleric / 9 Until The End (Original Mix) Mattia Saviolo / 10 EXILE 007 B2 (Original Mix) Johannes Heil / 11 Cerebral Mass (Original Mix) Rebel Boy / 12 Distorted Identity (Original Mix) SAMA / 13 Future (Original Mix) ROBPM / 14 Chris Veron Rising Panel (Original Mix) Chris Veron / 15 Fabula (Original Mix) Spartaque, Greenjack / 16 Acid Drop (Original Mix) Cloned Brothers / 17 The House Of House (Thomas Schumacher Remix) Cherrymoon Trax / 18 Ykn (Original Mix) Fatima Hajji / 19 Skylla (Original Mix) Pain&Panic / 20 Simulator (Original Mix) 2nd Phase
Here's 909 Riot: "Press play on this mix for an energetic journey through an acid techno inspired landscape. I'm Dan AKA 909 RIOT from Leeds in the UK. Acid House was everywhere in my youth and I remember stealing mix tapes off my older brother and passing them around at school. That sound has definitely soaked in so expect to hear underground, ravey, techno."
Check out last months DJ competition winners here
All competition winners receive a free subscription to our online course "The DJ Mixtape with Ableton live"
If you'd like to enter next months comp then DM us a mix link to our Facebook or Instagram