In the next part of our DJ production blog series, we're focussing on the best online EDM courses which are available over on the brilliant Loopmasters site. We've hand picked what we think are the courses most suited to electronic music production for DJs who are taking the next step in their music career.
The online EDM courses we've selected cover the main areas of electronic music production and offer students some of the most comprehensive Ableton tuition on the internet right now. 
As regular readers of the blog will know, we're massive fans of The Ableton Live Daw as it's intuitiveness and audio workflow mean its the best option for DJs who want to take the next step into production.
This online EDM course is a great all-rounder for beginner learners and covers most of the key aspects in electronic music production. Once setting up the software has been covered, Rob Jones (certified Ableton trainer) embarks on two hour-long lectures focussed purely on working with audio samples in session and arrangement view, respectively, showing how to lay out simple song structures in each. He then moves onto MIDI, explaining the fundamentals of working with instruments and demonstrating the numerous ways of producing melodic accompaniment.


Here is the rest of the syllabus:
Module 1 – Introduction
Rob introduces the course, explaining the subjects covered and materials provided, before giving an in-depth overview of Ableton Live, showing all of the main areas and features to be covered throughout the tutorials.
Module 2 – Setting up & Browser Introductionv
A guide to the important settings in the preferences, to help with routing audio to speakers or an interface, changing the look of the software and setting up a MIDI controller, and then an introduction to the Browser, where all of the Live's instruments, effects and other materials can be found.
Module 3 – Using Audio Clips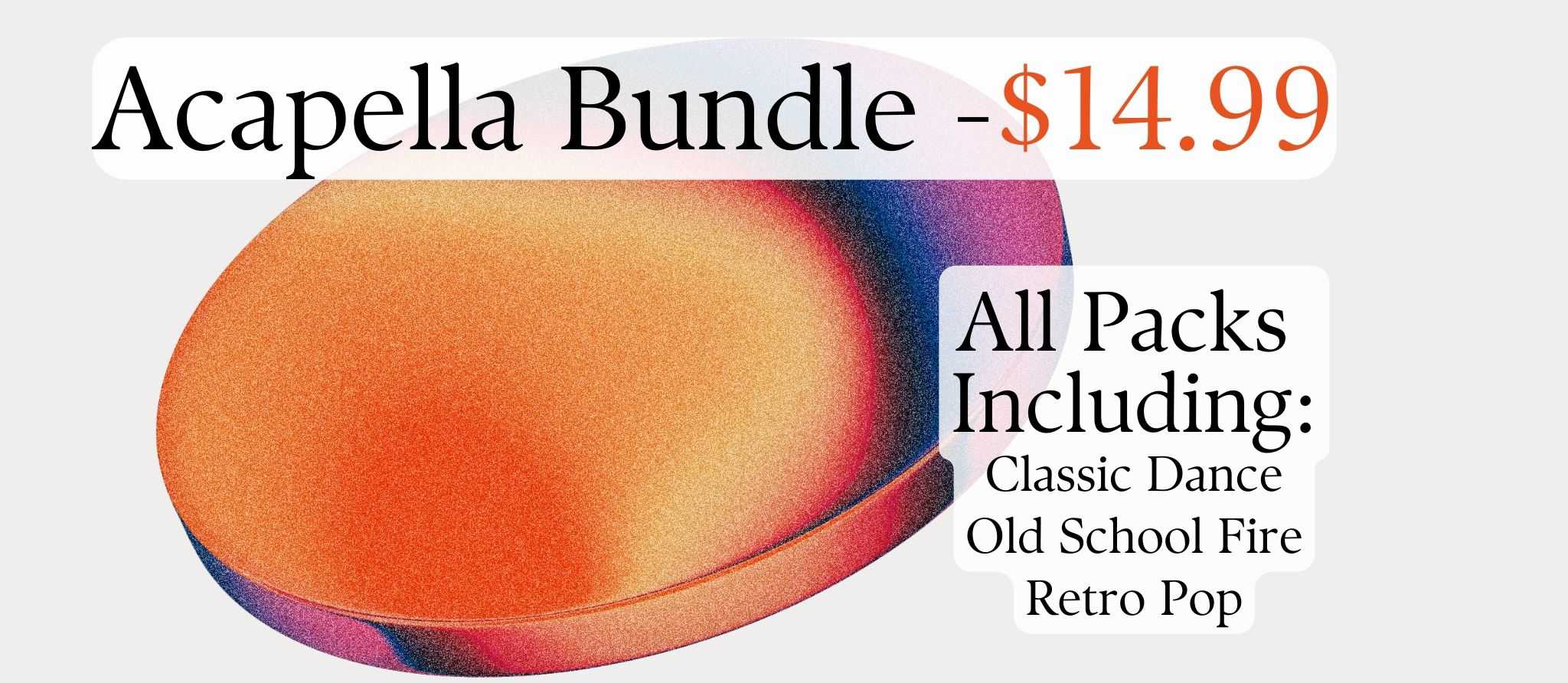 In this first module working with audio, Rob shows how to import samples into Session View and adjust their settings in the Clip Editor, changing their level, pitch and looping, in order to create a simple performance.
Module 4 – Using MIDI Instruments
A comprehensive guide to working with instruments in Live, including how to create phrases by drawing in notes and playing with the computer or MIDI keyboard, introducing concepts like Quantisation and Note Velocity along the way.
The Course also goes on to cover – Module 5 – Building a Song in Session & Arrangement View/ Module 6 – Making Beats with Drum Racks/ Module 7 – Recording Audio – Module 8 – Intro to Mixing & Effects – Module 9 Part 1 – Using Plugins and Working with Loopcloud / Module 9 Part 2 – Working with Simpler / Module 9 Part 3 – Moving Back to Session View & Key/MIDI Mapping / Module 10 – Finishing & Exporting the Arrangement
The Following are a selection of shorter and more specific online EDM courses to help with your DJ production studio specifics.
Sampling is perhaps the most popular means of creating musical parts in modern production, inherent in a vast number of applications, from drum construction, to leads, to FX. This course covers all of the core concepts of sampling, using a range of DAW factory and 3rd party plugin instruments, providing students with a fundamental understanding of how to confidently work with whatever samplers they own.
Alongside lessons on many of the standard sampler parameters and behavioural aspects, including root note and transposition, start and end controls and looping, and the main types of envelope, there are numerous examples of how to apply techniques in the creation of unique and natural-sounding parts. Examples include pitch-shifted and modulated percussion, old school and current vocal presets, classic basses and velocity-modulated hats.

Here's the syllabus in full:
Module 1 – What is Sampling?
A summary of the main sampling applications in music production, and the ways in which they can benefit your workflow.
Module 2 – Sample Pitch
An introduction to the way pitching and transposition is handled in a sampler, including an explanation of root note.
Module 3 – Sample Length
An introduction to changing sample length, looking at start and end positions, one-shot and amplitude envelope modes, and sample snap.
Module 4 – Envelopes
A look at the two most common envelopes after amplitude, those being filter and pitch envelopes.
Also featured in the the course are: Module 5 – Drum Sampling Techniques / Module 6 – Looping / Module 7 Re-pitching and Time-stretching / Module 8 – Creative Vocal Sampling / Module 9 – Multi-sampling / Module 10 – Sampling an Acoustic Instrument
The course features over 5 hours of in depth tutorials, focusing on the EQ process as a whole. The lessons range from the basic principles of EQing right up to some of the more advanced techniques such as linear phase EQ and dynamic EQ.
The modules are packed full of audio examples in a variety of genres, and Nick showcases his EQing methods on a wide range of different DAW and 3rd party plugins, all the while clearly explaining the theory behind what he is doing. At the end of the course, you'll be armed with the skills you need to create clear, professional quality mixes that sound great on any sound system!
Here's a look at the Syllabus:
Module 1 – Introduction
Nick kicks off the course with a quick introduction, explaining what EQing is and the reasons behind using it.
Module 2 – EQ Fundamentals
This module looks at the basics of EQing, including a clear explanation of the controls found on popular EQ plugins.
Module 3 – Using a Spectral Analyser
This video covers spectral analysers, taking a look at how they can be used to aid EQ decisions, and explaining concepts such as fundamental frequencies and harmonics.
Module 4 – Using Other Aids
Nick takes a look at using other visual aids and graphs to help with making EQ decisions.
This online EDM course also tackles the following topics: Module 5 – Finding Problem Frequencies and Sweet Spots / Module 6 – Filtering / Module 7 – Kick Drum Fundamentals / Module 8 – Multiple Kick Drums / Module 9A – Mixing Elements /
Combining frequency modulation techniques with subtractive and additive synthesis. In this course from Producertech Senior Tutor Rob Jones, you'll learn all you need to program any kind of sound with this impressive instrument.
The course begins with a general overview of the synth, taking a look at some of the more basic features such as envelopes and oscillators, and also delving deeper into more advanced elements such as routing matrixes and creating your own wavetables.
The syllabus is pretty in depth and includes great tutorials covering the following areas:
Module 1 – Intro to Operator
Rob begins the course with a general overview of Operator, explaining the oscillators, display, LFO and filters.
Module 2 – Deconstructing a Preset
This module takes a look at picking apart one of Operator's factory presets, to get a better understanding of how the synthesiser works.
Module 3 – Oscillator Frequency
This lesson explains the controls that can be found in the oscillator section, and also shows the creation of a basic patch combining the four oscillators.
Module 4 – Oscillator Waveform
Moving to the display section of Operator, Rob takes a look at the variety of waveforms that are available, and shows you how to adjust the harmonic content to create your own.
Also included in the course are – Module 5 – Oscillator Amplitude – Intro to Envelopes / Module 6 – FM Synthesis Fundamentals / Module 7 – Simple FM 1 – A Bell / Module 8 – Simple FM 2 – Sci Fi Bass / Module 9 – Filter Section / Module 10 – LFO Section / Module 11 – Pitch Envelope / Module 12 – Global Controls / Module 13 – Additional Sound Design Tips / Module 14 – Advanced Sound Design
Much used but rarely fully understood, compression is an incredible tool utilised by audio professionals in every field. These detailed lessons, taught by Course Director, professional producer and Music and Sound Recording graduate Rob Jones, will take you from a basic to a thorough understanding of this powerful effect. With visual and aural demonstrations, accompanied by a clear and informative commentary, by the end of the course you will have a thorough grasp of how single band and multiband compression functions work and how to apply it to individual and groups of drums, vocals and the master buss.
These online EDM courses contains 9 detailed modules including the following:
Module 1: Compressor Basics
Going straight in with an example, Rob shows you how the different parameters on a standard compressor effect a drum loop. Clearly demonstrating the effects both visually and aurally, you're given a detailed background on how the different parameters affect the signal.
Module 2: Compression's Effect on Frequency and Level
In this lesson, Rob introduces you to the effect of compression on extremes of frequency. He demonstrates with the help of an analyser how applying hard compression, with varying attack times, alters the amount of high and low frequencies in relation to each other. This presentation enables you to hear how compression may suck the life out of your drums if overused.
Module 3: An Advanced Analysis of Attack and Release
In this module, you will be given a detailed look into the effect of some of the most commonly used parameters available on all compressors: Attack and Release. Using graphical displays, coupled with Rob's experienced commentary, by the end of this lesson you will fully understand the application of these important functions.
Module 4: External Sidechain Sources – Pumping/Ducking
In this lesson Rob shows you how to implement one of the best creative compression techniques: ducking. With multiple uses, you will be taught how to create pumping basslines, using the compressor to create synergy between the drums and bass, as well as how to use ducking in podcasts and voiceovers. A detailed explanation and demonstration of common pitfalls round out this module.
The remaining modules also cover: Module 5: Sidechain EQ / Module 6: Multiband Compression and Mix Buss Compression / Module 7: Compressing a Kick Drum / Module 8: Compressing a Vocal / Module 9: De-essing a Vocal
You can get the full course here:
This complete guide to mastering contains 8 hours of quality tutorials and proves professional results are entirely possible only using Ableton's inbuilt audio effects.
Accompanying the tutorials is a Live Template Set, containing a giant Mastering Rack, constructed throughout the course, so students can open up the session and import their own tracks to get going straight away.
Here's a quick run-through of the syllabus.
Module 1 – Introduction
Covering the necessary steps and essential tips to prepare your track for optimum Mastering results. Mastering is only worth it if your track is correctly prepared. A total of 9 essential Premastering tips on how to go about it.
Module 2 – How to best Master with Accuracy & Confidence
A look into creating a Mastering Project Template for best workflow in Live; gaining some consistency between masters, be it single tracks, an EP or an Album. Using reference tracks in combination with level and spectral metering and how stay confident that we're on the right track when seeking a balanced audio master. We also briefly discuss other vital topics such as: Different DAWs, Monitoring, Acoustics & Soundcards.
Module 3 – Where to start – A look into Live's Effects & Mastering Racks
It's time to start getting familiar with what we might use on a mastering chain. The options are vast and varied, so we take a look at Live's Mastering rack presets for inspiration and discuss their possible pros and cons.
Module 4 – Pro Audio Mastering Tips – Ableton Live 9
A thorough look at common mastering trends and the way to get the best out of our mastering tools. Learn how compression can be extremely versatile when tailored to specific needs. We cover EQ and some very helpful features of Live's fabulous new EQ Eight, different forms of Mastering Compression (Glue, Parallel, Multiband, etc.), Stereo Enhancement, Reverb, Saturation, Limiting & even a brief practical problem solving example on applying Mid Side EQ. This chapter comes with a handy 13-page pdf booklet containing a full summary of all of the main points & tips.
The course also covers the following: Module 5- Building Custom Mastering Weapons Pt. 1 / Module 6- Building Custom Mastering Weapons Pt. 2 / Module 7- Building Custom Mastering Weapons Pt. 3 (Stereo Enhancer) / Module 8- Mid Side EQ & Mid Side Processing / Module 9- Build Your Own Custom Mastering Rack / Module 10- Preparing and Mastering a Track from start to finish / Module 11- Loudness Trick – Alternative to Limiting / Module 12- Vinyl Mastering Considerations (Mastering a Track for Vinyl)
Loopmasters also offer a complete beginners guide to Ableton. If you're feeling ambitious, then this collection of courses is 35 hours of video content and will provide the tools for those who want to create edits, remixes, and bootlegs for taking the step into DJ production. This could be one of the best online EDM courses for beginner producers out there!
Included in the bundle are the following 7 Courses:
Beginner's Guide to Music Production in Ableton Live
Master the basics of working with audio and MIDI in Live to help with building beats, making backing tracks, performing and producing your own music.

EQ Fundamentals
Learn to competently apply EQ in your music, understanding fully what frequencies make up a sound and how to shape them to improve your mix.

Compression Fundamentals
Get to grips with the basics of compression, as well as learning about sidechain options, peak and RMS detection, parallel processing, multi-band compression, and lots more!

The Art of Filtering
From standard static filtering, right through to dynamic, modulated frequency shaping, this course will cement your understanding of this crucial audio effect.

Beginner's Guide to Synthesis
Learn the basics of sound designing with a range of popular synths, to enable easier patch editing and creation of your own presets from scratch.


The Art of Sampling
The core concepts of sampling, getting you fully up to speed with the common controls and how to use them to design drums, leads, basses and more.

Beginner's Guide to Music Theory for Producers
Become confident with scales, intervals and chords, to help with making basslines and other melodic accompaniment in the key of your music.
That just about wraps up our post on the best online EDM courses. Head here if you fancy some additional music courses as our friends over at DJ Courses Online are offering their entire course library for $19.
If you'd like to check out some other great DJ production resources then head on over to the Loopmasters page here:
Or head to our post on music DJing with Ableton here: Can you DJ with Ableton Live in 2021?