There comes a time when most DJs want to take the next step into producing their own music and let's face it, having a killer track in the club charts is the most effective way to promote your DJ brand.
There are a number of great DJ production courses available to up your skill level in the studio and a ton of great sites that offer software, synth patches and sample packs for those wanting to dip their toe in production.
Today I want to focus on a couple of sites that offer (in my opinion) the best samples for kicking off your DJ production journey.
Loopmasters
Loopmasters is a one of the main "go to's" for DJs and producers on the hunt for unique and well produced samples. It has a massive library of sounds and is popular with DJ producers from all genres. 


Here's some of our favourite packs.  
Bass House
Loopmasters hybrid collection of urban influences has been curated exclusively for this formula free genre. Created and produced by industry heavyweights and DJ production masters, each bass house sample pack is bursting with subsonic energy, off-grid percussion and guttural grooves to set your music apart from the rest. Their bass house loops have been produced and polished for immediate use in your tracks, featuring glitched up vocals, warped mutant synths and heavy subsonic bass – all organised by tempo and key for pitch perfect application in your tracks. Each royalty free bass house sample features the rugged production style you'd expect in a bass house monster, with sounds influenced by garage, dubstep and future bass.
Nu Disco

Loopmasters have an immense selection of royalty free Nu Disco samples inspired by the 21st century re-invention of the sound of 1970s disco. With nu disco sounds performed by professional musicians and recorded by established producers, you're sure to find the perfect fusion of pin-sharp production combined with the opulent musical elements essential to this classic genre. Each nu disco collection has been inspired by legends of the genre, while bringing the crisp and clean DJ production skills of current producers to the table.
Vocal Samples
Loopmasters offer the pinnacle of studio-quality vocal sample packs performed by professional singers and rappers, spanning the full spectrum of musical genres. They've got the best acapella samples recorded on high-end microphones by soul divas, MCs, choirs, indie-pop stars, rock lead singers, established rappers and more. Browse the entire collection on their site, or live in your track within their online sample browser Loopcloud. Thier acapella samples are packed with inspiring lyrics, soulful tones and confident delivery, embedded in vocal hooks, phrases, spoken words, shouts, adlibs and vocal fx samples.
Modern Producers
Modern Producers is all about high quality sounds, kits, loops, vocals, VSTs, presets and sharing related musical accessories that are designed for modern DJ production. Here's a breakdown of some of their best sample packs by genre.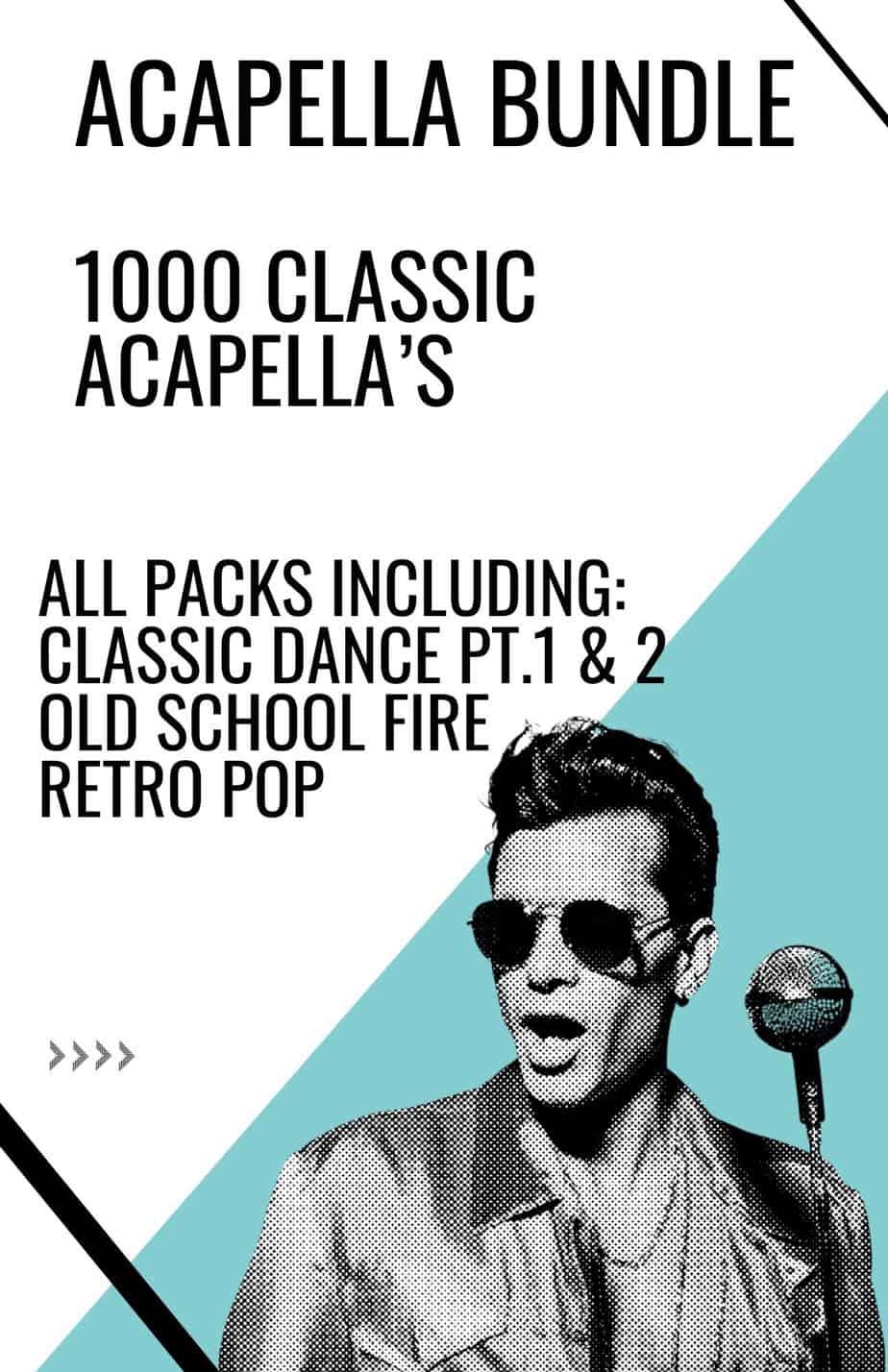 Africa
These 3 afro inspired sample packs are just a taste of the solid library of sounds Modern Producers have in their locker. Essential for your DJ production and studio sessions in general.
House
Modern Producers have an immense library of house samples to choose from. Over recent months we've tried out a fair few of them and these are some of our favourites.
Techno
For our final genre, we thought we'd dip into Techno and see what Modern Producers had going on. Seems they have that covered too with a nice selection covering most of the main subgenres. We loved these 3 packs!