Updated From 2021
The evolution of tech over the last decade has meant that the way in which we transport our gear has also evolved. A small minority still use the classic record box to move their vinyl but most of us are usually on the look out for the most appropriate DJ bag for our particular controller or mixer.
We've put this review together in the hope that you'll find the best DJ bag in 2023, that covers your needs and makes your job that little bit easier.



The Rockville Rv backpack is a durable padded Gear bag that lets you carry your stuff safely when gigging. This backpack style bag has heavy duty zippers and plenty of pockets and dedicated compartments equipped with elastic bands to store all your necessities such as laptops, DJ controllers, microphones, interfaces, cables, hard drives, headphones, vinyl, and much more. In addition this bag is fully padded and even has padded interior dividers so you can be organised and confident your gear will be protected during travel.
Type: Rockville DJ Laptop/Gear Travel Backpack
Dimensions (exterior): 19″W x 20″H x 13″D. Approximate Shipping dimensions (exterior): 23″ x 15. 5″ x 9″. Weight: 6 lbs. Approximate Shipping weight: 7 lbs.
DJ Control Instinct P8. DJ Control Instinct. DJ Control Glow. DJ Control Compact. DJ Control AIR. DJ CONSOLE RMX. HEDJCASSRS. P32 DJ. DJ Control Universal. DJControlWaveM3. DJ Control Jog vision. 4MX. RMX2.
Check Here For Prices & Availability

Magma have been making DJ accessories for some time and they've gained a great reputation along the way.
These are 2 of the best DJ bags on the market and they come in 2 sizes depending on what you are packing in them.
The XL has room for your laptop and accessories as well as controllers in the form of the NI Kontrol S4, Rane Sixty-Two and Pioneer DJM-S9. Other controllers will also fir so check the sizing to make sure.
Type: Riot DJ Backpack XL
Interior Length: 20″
Interior Width: 12.5″
Interior Depth: 3.1″
Exterior Length: 22″
Exterior Width: 14.5″
Exterior Depth: 9″
Interior Materials: Soft Fleece
Exterior Materials: Waterproof PVC Tarpaulin, Rubber Corners
Padding: Foam Shell and Inserts
Handles/Straps: 2 x Carry Handles, 2 x Backpack Straps
Pockets: 5 x exterior, 4 x interior
Weight: 6.6 lbs.
As you would imagine, the lite version is scaled down but we believe it's the best DJ bag to fit smaller controllers including the NI Machine Micro MK3, Numark DJ2Go, Pioneer DDJ-200 ,Reloop Spin, Vestax Handytrax) and accessories including a compartment for your laptop stand.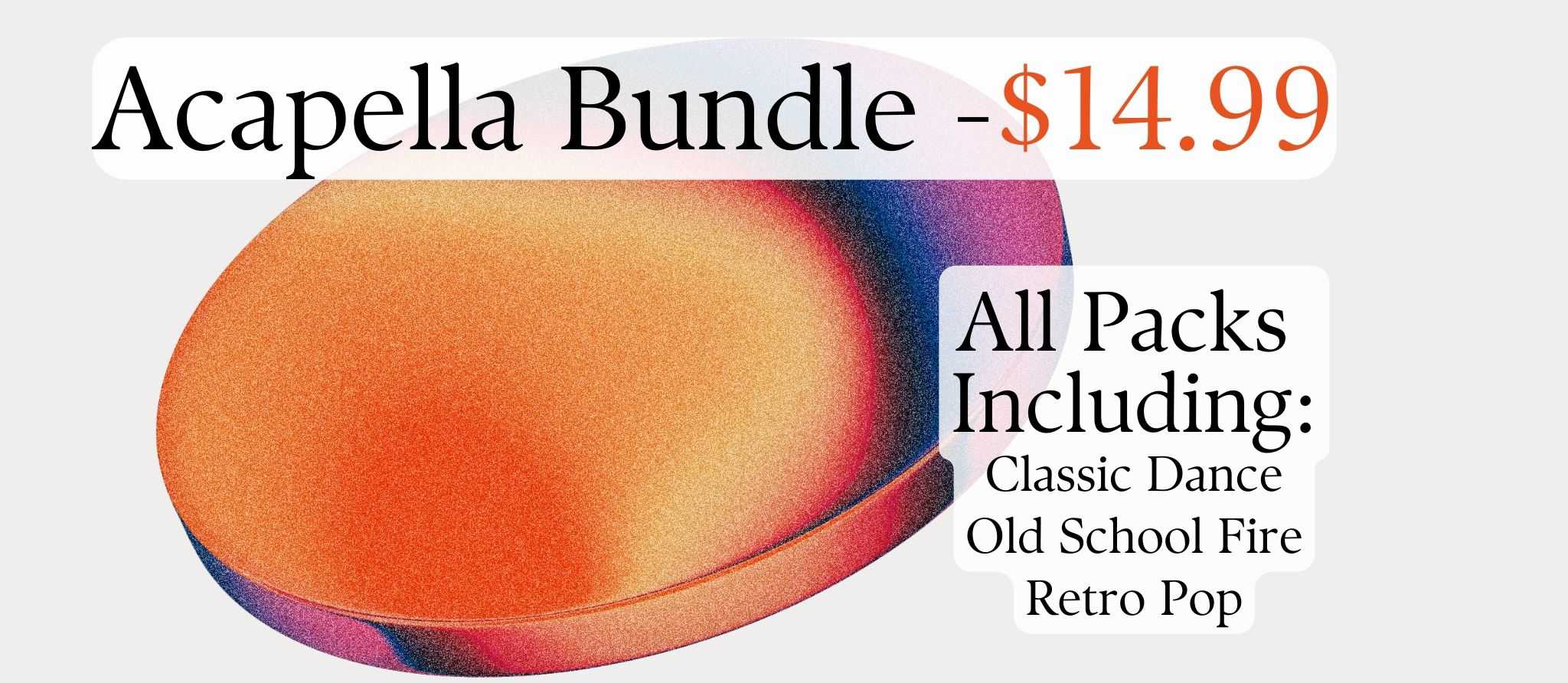 Type: Riot DJ Backpack Lite
Space for laptop stand, 12 vinyl and accessories
Robust and waterproof tarpaulin surface
PVC-coated zipper (lockable with padlock)
210D Inner lining
Separately accessible padded laptop compartment (up to 17)
Additional storage space for timecode vinyl
Laptop stand or smaller add-on controller
Completely hinged main compartment with various compartments for clear storage of headphones, sound card, cables and small accessories
Secret compartment on the back for travel documents
Padded back panel and ergonomically shaped backpack straps
Trolley loop for fixing to the trolley
External dimensions (H x W x D): 530 – 710 x 340 x 230 mm
Inner dimensions (H x W x D): 520 – 640 x 330 x 150 mm
Weight 1.3 kg
Color: Black / green
Check Here For Prices & Availability – XL + Lite

This is designed specifically with DJ controllers in mind and its a great option if you own a Mid-sized controller. It fits Numark NS6 and Numark MIXDECK perfectly and a number of similar sized pieces of kit.
There is also a laptop compartment with a waterproof zipper to safely store and transport your computer. A padded shoulder strap and reinforced handles make this bag comfortable for the long haul.
Type: Gator G-Club Control 25 DJ Controller Messenger Bag
Interior Length: 25.25″
Interior Width: 14″
Interior Depth: 4″
Exterior Length: 26.25″
Exterior Width: 17″
Exterior Depth: 4.5″
Interior Materials: 420 Denier Nylon
Exterior Materials: 1680 Denier Nylon
Handles/Straps: 1 x Handle, 1 x Strap
Pockets: 5 x External
Weight: 3 lbs.
Check Here For Prices & Availability

We're featuring another Magma product as they make some of the best DJ bags around and this one has the benefit of looking great too. It fits Pioneer DDJ-400, Pioneer DDJ-SB3, Novation Launchpad Pro MK3, NI Maschine + & MK3, Akai MPC Live II, Denon Prime GO, Ableton Push 2 and Reloop SPIN.
It also has Flexible height adjustment roll top closure, adjustable straps and is 100% waterproof.
Type: Magma Riot Control-Pack Lite DJ Bag
Outer dimensions: (H/B/T): 53-70 x 35 x 20 cm
Inner dimensions: : 52- 64 x 34 x 15 cm
Weight: 1,38 kg
Color: black/bionic-green
Heavy duty and 100% waterproof Tarpaulin
PVC-coated zippers
210D Lining lining
Flexible height adjustment through Rolltop closure
Integrated laptop compartment
Hidden pocket for documents and personal belongings
Padded back panel with airflow system
Ergonomic backpack straps and adjustable sternum strap
Rubberized Bottom
Trolley-sling
Check Here For Prices & Availability

Orbit Concepts Jetpack Prime
The Orbit Concepts Jetpack Prime strikes a perfect balance between storage capacity, comfort, and protection. One standout feature is its dedicated compartment for vinyl records, a unique addition that analog enthusiasts will appreciate. It retails for around $200 here.
With a blend of style and functionality, the Jetpack Prime doesn't compromise on comfort. Its adjustable straps and ergonomic design ensure your journey to and from gigs is as seamless as your music transition.
We've put together a features table covering all the bags in the Jetpack series.
Check Here For Prices & Availability

It may not be a contender for the best DJ bag on the market but we love it because it has changeable inner compartments, which will suite a lot of laptop DJs. It's not too big but will fit controllers, vinyl cables, headphones, laptops etc.
Here's the features:
Type:BlueBudgie Musicians Gig Bag
Item Weight 3.19 pounds
Package Dimensions 17.3 x 12.1 x 5.1 inches
Tough construction box shaped design with large easy access to the main compartment.
High contrast blue interior color to easily see equipment when packing or unpacking on stage, in the rehearsal room, or studio.
Removable dividers for keeping cables tidy and organized. Remove or add dividers depending on your needs.
Plenty of storage pockets for pedals, microphones, strings, towels, water bottle, power distribution boards, Tablets/iPads.
Check Here For Prices & Availability

The DJC-1X Controller Bag gives excellent protection for your Pioneer DDJ-1000 or DDJ-SX3 controller. Made from an impact-resistant molded EVA Durashock body, this semi-rigid case keeps your device safe when your gigging and a moisture-resistant ballistic polyester exterior keeps things in protected. In addition, egg-crate foam padding defends knobs, faders, and buttons against wear and tear.
Type: Pioneer DJ DJC-1X Controller Bag for DDJ-1000/DDJ-SX3
Interior Length: 14.56″
Interior Width: 28.14″
Interior Depth: 3.54″
Exterior Length: 15.74″
Exterior Width: 29.13″
Exterior Depth: 3.93″
Interior Materials: Black fleeced lining
Exterior Materials: EVA molded body wrapped in ballistic polyester
Padding:Egg-foam lid
Handles/Straps: 1 x handle, 1 x shoulder strap
Weight: 2.3 lbs.
Check Here For Prices & Availability
Odyssey Backspin 2 Digital Stuff Backpack
Odyssey has built its reputation on delivering top-tier DJ equipment, and the Backspin 2 is an embodiment of that commitment. This backpack is tailored to hold a range of gear from your DJ controller to your headphones, ensuring all your essentials are secure and easily accessible.
Its organisational features are top-notch with dedicated compartments designed to enhance convenience during setup and pack down. Comfort isn't sacrificed for capacity with padded straps and ergonomic design, making it easier to carry your gear on those long gig nights.
Fully padded for gear protection
Padded interior dividers for organized packing
Dedicated adjustable compartment for laptop
Dedicated headphone compartment
Dedicated lstandm laptop stand compartment
Heavy-duty zippers and zipper pulls
Convenient elastic band cable holders
Easy accessible large side and front pockets
Sturdy bottom feet increases vertical stability
Padded back, handle, and shoulder straps for extra comfort
Check Here For Prices & Availability
And that just about round up our look at the best DJ bags in 2023. We hope there was a bag in there to fit your DJ needs.
Head here to check out the best rotary DJ mixers out now
Frequently Asked Questions About DJ Bags
Navigating the world of DJ bags can seem daunting, with a plethora of options and features to consider. We've compiled a list of frequently asked questions to help guide you on your journey to finding the best DJ bag in 2023.
What should I look for in a DJ bag?
When purchasing a DJ bag, consider the following factors: capacity and organization, protection, comfort, durability, and price. You want a bag that can hold all of your gear, protect it during transport, be comfortable to carry, withstand heavy use, and fit within your budget.
What size DJ bag do I need?
The size of your DJ bag will largely depend on your equipment. Measure your DJ controller, laptop, headphones, and any other gear you typically carry to ensure they will fit. Also, consider if you want extra room for additional gear in the future.
Are all DJ bags waterproof?

Not all DJ bags are waterproof, although many are water-resistant to protect your gear from light rain or spills. If you frequently DJ at outdoor events or in unpredictable weather, you may want to look for a bag with enhanced waterproof features or consider a waterproof cover.
Do I need a bag specifically designed for DJs?
While you don't absolutely need a bag designed for DJs, these bags are often tailored to the specific needs of DJs. They have compartments to fit your gear snugly and securely and provide ample protection for your equipment during transport.
How do I clean and maintain my DJ bag?
Most DJ bags can be spot cleaned with a mild detergent and warm water. Always check the manufacturer's care instructions before cleaning your bag. Regularly check for any wear and tear to ensure your bag continues to protect your gear.
Are DJ bags suitable for air travel?
Most DJ bags are designed with travel in mind and can fit in overhead compartments or under the seat in front of you. However, always check the airline's carry-on restrictions before you travel. Hard cases may be a better option if you frequently travel by air and want extra protection.
How much should I budget for a DJ bag?
The cost of a DJ bag can vary widely based on its features, materials, and brand. Budget-friendly options can start around $50, while high-end bags can go up to several hundred dollars. Determine your needs and budget before shopping to ensure you make the best decision.
Remember, the bag is not just an accessory but a crucial part of your performance. The right DJ bag will make transporting your gear easier and protect your investment in your equipment. Choose wisely!