Not many music genres have transcended into mainstream pop culture and impacted the music industry the way house has. This is a guide to the history of house music.
Unlike earlier subcultures like punk and northern soul, house music's reliance on technology has meant that its output has remained innovative and continually relevant.
Today it's signature sounds dominate music charts, feature in video games and regularly get used by companies in branding campaigns for their latest products.
We are going back in time to look at how this unique sound was created and how it has become such a culturally significant global phenomenon.
THE EARLY HISTORY OF HOUSE MUSIC
The history of house music begins in the underground clubs of New York and Chicago. In the late '70s club culture was rife and DJs started to use new techniques of mixing and remixing to give a fresh sound to the fleeting disco era. House was the first direct descendant of disco, but unlike disco, house music had a deeper and edgier sound to its predecessor and was designed to keep people dancing.
The term 'house music' originated at a club in Chicago called The Warehouse (1977 – 1983). The blueprint was formed by 'the godfather of house' Frankie Knuckles (1955-2014). He would splice together different records using a razor and tape to create longer tracks to keep his audience on the dancefloor.
The crowd at The Warehouse were mainly from the black, Hispanic and LGBT communities who wanted somewhere to get away from the violence and ridicule they would experience on the streets. Frederick Dunson, founder/president of the Frankie Knuckles Foundation says, "Being ostracized as black, gay kids, this felt like a place where we could be who we were while being protected from the judgments of society."


Legendary nightclubs such as New York's "Paradise Garage" and Chicago's "Warehouse" were instrumental in cultivating the scene and were some of the first to highlight DJs as the main act of the night.
DISCO SUCKS
As the '70s came to a close, so did the era of disco. Disco tracks dominated the top 40 radio stations and consistently topped the charts at this time. This popularity soon came to an end when the "Disco Sucks" movement began.
In 1979 the anti-disco rallies were on the rise and one of the most iconic of these was "Disco Demolition Night" at Comiskey Park, 12th July 1979. The rally was organized by DJ Steve Dahl who was fired from a Chicago radio station when it became all-disco. He was also known to promote other "Death to Disco" rallies where he would destroy disco records.
The early history of house was cemented at the "Disco Demolition" event at Comiskey Park. The event had an attendance of over 50,000 people, ready to say goodbye to disco forever. After the first game, Dhal drove to the center of the field, leading crowds chanting "disco sucks!". People loaded their disco records onto the field and rigged the pile with dynamite. Dhal pressed the detonator and scattered vinyl into the sky. This caused massive riots as crowds began to set fire to records and vandalize the stadium.
The problem was that a lot of the records being brought to the rally weren't disco records. They were funk, soul and Motown records and the only thing they had in common was that they were recorded by black artists.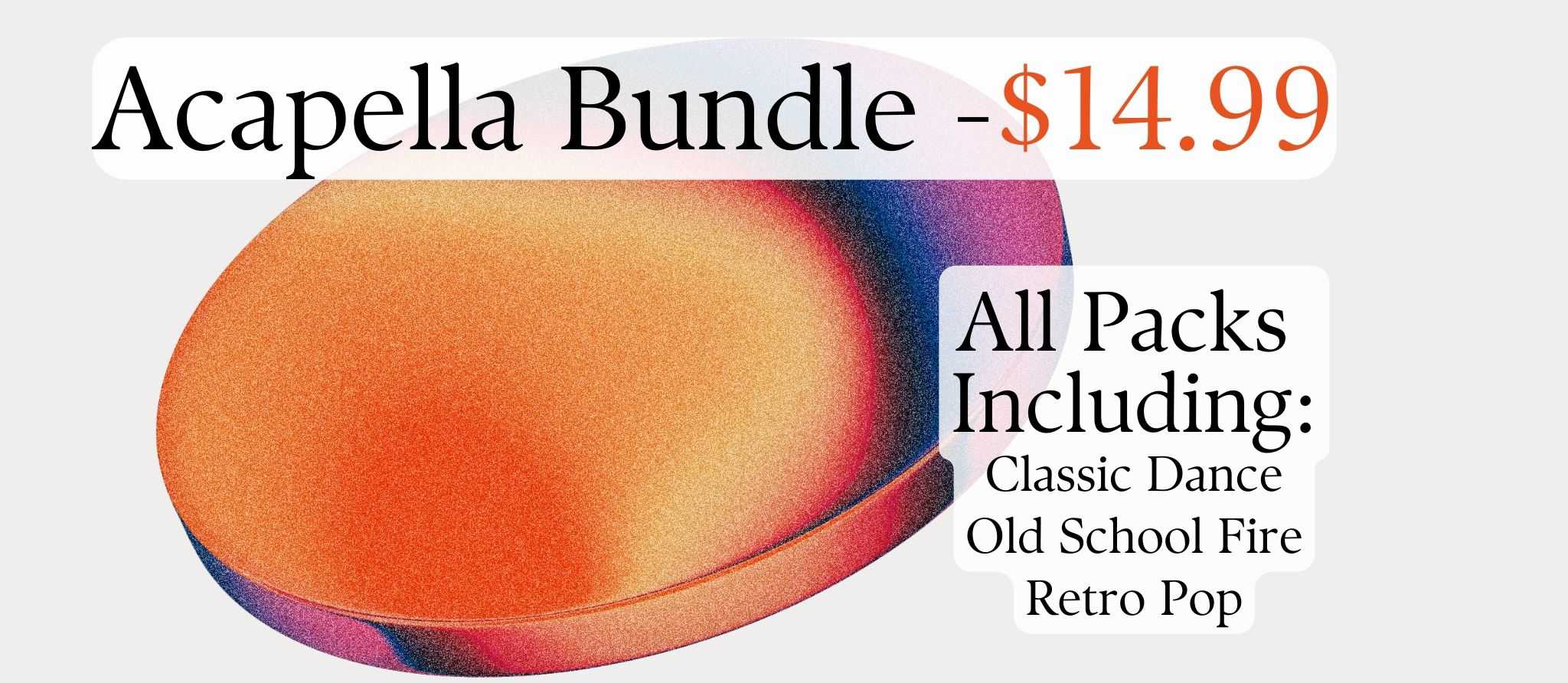 Many believe that the anti-disco movement was an expression of racism and homophobia and subsequently resulted in an absence of disco songs on the Billboard Top 10 within weeks. With the end of disco, DJs were forced to find new ways to create dance music.
If You Need Help to make a DJ mix with Ableton Live, please head over to our online course HERE
Its Now 80% Off! and contains over 5 hours of video content and covers:
Track warping
Harmionic Mixing
Mash Ups
Mastering
REVOLUTIONARY MIXING
The Early days of house were shaped by experimentation, with DJs such as Frankie Knuckles, Larry Levan and Ron Hardy exploring new ways to edit, mix and remix records. They played with new techniques to overcome the limitations of the DJ and production equipment available. During this time DJs merged the roles of DJ, producer, composer and remixer. Frankie Knuckles would remix songs using a reel-to-tape machine, changing the tempo, adding percussive breaks, and extending breakdowns by pushing the basic technology available to its limits. He would also edit a variety of genres to create mixes designed to appeal to different dancefloors, such as funk, hip-hop, disco and soul.

As the technology developed, so did the possibilities, and soon better studio gear gave birth to more sophisticated productions. DJs incorporated samplers, synthesizers and drum machines, which introduced a consistent 4/4 tempo. Punchy, robotic basslines, big lead synth hooks, powerful vocals, looped baselines and percussion layers began to evolve the electronic sound into something that captured the hearts and souls of clubgoers on both sides of the Atlantic.
The Influence of Technology
The boundaries between DJing and music production started to blur throughout the 80s' when synthesizers, sequencers, samplers and drum machines became cheaper and more accessible, signaling a new wave of bedroom producers. Iconic drum machines like Roland's TR-808, TR-809 and later the TB 303 became must-have equipment for house artists at the time. These machines were fully embraced by DJs, allowing them to experiment without time restrictions in their makeshift studios. Increased access to music technology culminated in the conception of new electronic genres and subgenres, such as deep house and acid house.
The popularity of house music caught the eye of iconic record label Trax Records based in Chicago. This is the label that released some of the iconic house that is still played, remixed and danced to today. When looking back at the early history of house music, there are a number of key tracks that are now synonymous with the genre. These include "Move Your Body" by Marshall Jefferson, "Your Love" by Frankie Knuckles and "Can You Feel It" by Larry Heard.
HOUSE MUSIC AND BLACK CULTURE
The significance of house music's originators is often still underplayed to this day. Black, hispanic and gay club-goers who felt marginalized by society created this music for themselves to give them a place to feel free and safe. As white DJs and producers remixed and edited original house tracks by black producers, house music began to be detached from its origins.
"House music's co-option has followed a similar pattern to that of other black musics," said Micah Salkind, author of Do You Remember House?, a collection of over 60 oral interviews. "Black DJs – and in particular black gay DJs – were some of the primary instigators and innovators; white DJs followed and attempted to replicate their successes."
Many pivotal figures in the community have been outspoken at the systemic racism within the electronic music industry. In 2014, Chicago DJ Derrick Carter wrote on his Facebook page: "Something that started as gay black/Latino club music is now sold, shuffled and packaged as having very little to do with either."
Referring to two major electronic music festivals last year (Awakening and Dekmantel) Frankie Decaiza Hutchinson, co-founder of Discwoman, a New York-based collective and DJ booking agency focusing on DJs of marginalized backgrounds, criticized the lack of diversity tweeting, "It's so weak how people would rather blame those who are excluded than actually interrogate how it's fucked to have a techno festival of over 100 acts with only 5-10 black acts."
The gentrification of black music was nothing new, with record labels quick to latch onto the fact that repackaging black music and selling it on to white audiences was (and still is) a lucrative trade.

Although the global club scene is regarded as more tolerant than most, many still believe that now, more than ever, it's crucial that we take time to reflect upon the history of house and pay respect to its originators.
HOUSE MUSIC ON THE INTERNATIONAL STAGE
Soon after its inception in the Chicago clubs in the 80s', house music swiftly spread to New York and Detroit. Records labels began to focus their attention on signing house artists and creating hits for the dancefloor had become paramount. House music soon caught the attention of overseas club-goers and by the mid 80s house music had made its way to England, with tracks like Farley "Jackmaster" Funk and Daryl Pandy's "Love Can't Turn Around".
Although initially born on the other side of the Atlantic and introduced to British clubbers by touring U.S D.Js, house music found its home in the U.K, with Manchester's Hacienda and London's Shoom being the first 2 institutions to embrace it. The sound quickly morphed into the acid house scene and outdoor parties and raves sprung up around the outskirts of London.
By the 90s house music was truly global with different countries producing their own styles and creating their own subcultures. Madonna's 1990 hit 'Vogue' brought house music to the mainstream, topping US charts and becoming an international anthem. Throughout the 90s many artists including Janet Jackson, Paula Abdul, CeCe Peniston, and Björk began to incorporate house music into their songs.
HOUSE IS HERE TO STAY
With huge festivals like Ultraland, Awakenings and Tomorrowland (to name just a few) happening all around the world, house music is definitely here to stay. In 2020 house and its many reincarnations continue to have a huge impact on music and culture. Producers and DJs are continuously finding new ways to remix and edit music to meet the growing demand of the dancefloor as well as the financially rewarding corporations who desire its appeal among youth audiences.
There are loads of great books and documentaries detailing the evolution of house music and we've included a link to one of the more recent ones below.
Pump Up The Volume – A History of House Music – Documentary – 2001 – Channel 4 (UK)
For more DJ history, check out our best DJ mixes ever post HERE