A Full Guide to Podcasting For Beginners
Create a killer concept
Asking yourself "why am I starting a podcast?" is really the first step to kickstarting your podcasting journey.
Once you have identified your reasons for creating a podcast, you can begin to highlight some of the goals you want to achieve.
Sharing a message thats important to you, becoming recognised as an expert or attracting new potential customers are all possible outcomes from your podcast.


Once you understand the "why," you can really drill down into the "who". In other words your potential audience demographic.
A podcast focusing on a particular sports team may appeal to certain gender, and location demographic. These people may also consume content from similar sports channels on other platforms like Youtube or blogs.
Research is key and spending time identifying who will be listening will pay off in the long run.
Give Your Audience A Reason To Listen
Being too vague or general about what your audience can expect to gain from listening to your podcast will result in people skipping through and finding a show that immediately fits their needs.
We tend to call this the value proposition and understanding how to offer it effectively will ensure your listeners are engaged from the get go.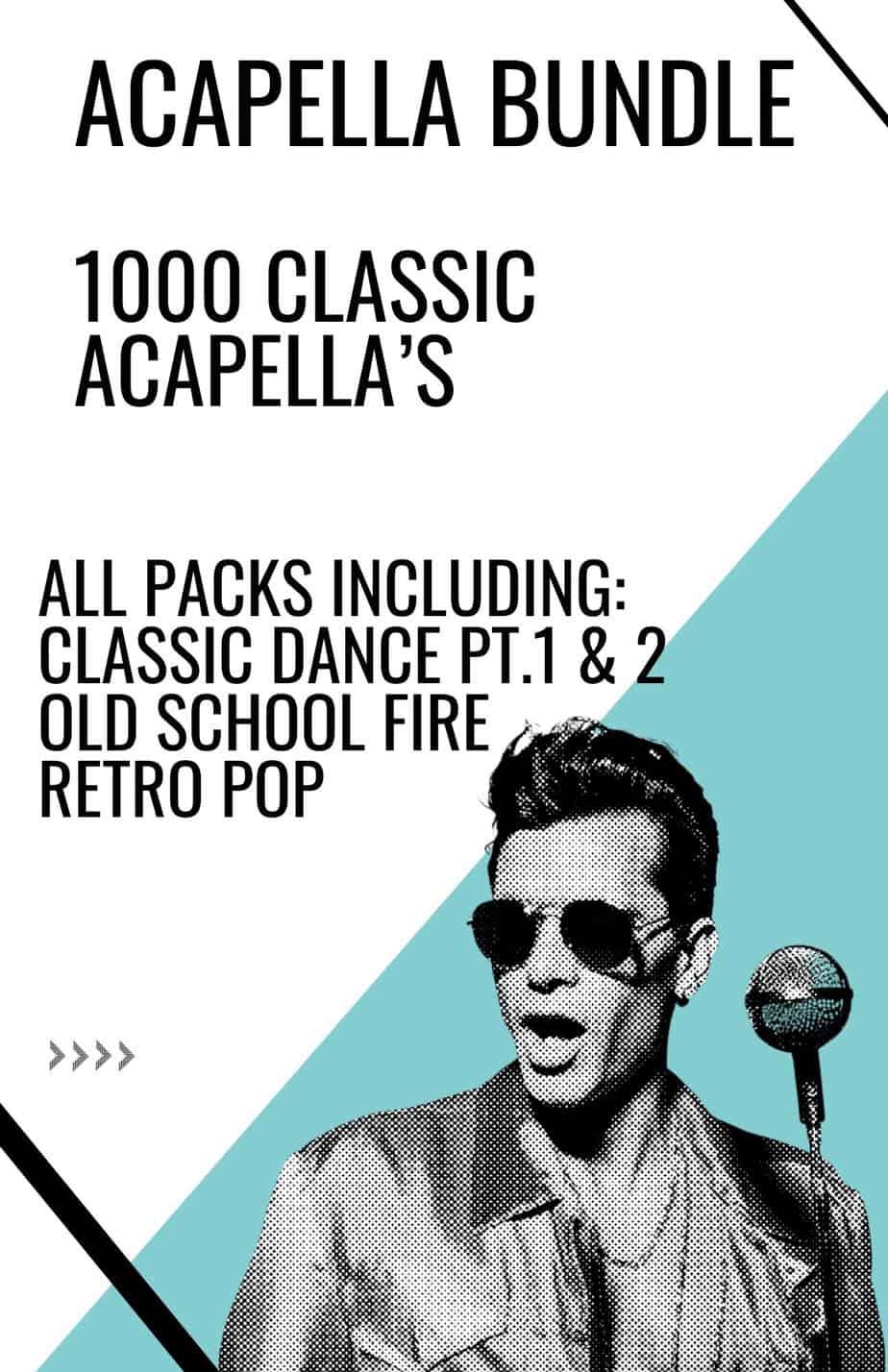 Heres how to map out what you can offer your listener in exchange for their time
Identify their biggest pain point.
How will you solve this.
Why you are in the best position to do this.
What can you give them in the form of an actionable takeaway.
Name Your Podcast
People often overthink this stage and tend make it more complicated than it needs to be.
Remember:
Be Unique – How many other podcasts use that or a similar name?
Use relevant keywords – A podcast about DJing should include the word DJ or DJing.
Here's what Apple have to say about show titles
Pay close attention to the title, author, and description tags at the and level of your podcast. Apple Podcasts uses title, author, and description fields for search. The metadata for your podcast, along with your podcast artwork, is your product packaging and can affect whether your podcast shows up in relevant searches, and how likely users are to subscribe to it.
Make your title specific. A podcast named Our Community Bulletin is too vague to attract many subscribers, no matter how compelling the content.
Choose the right format for your Podcast
This may be quite obvious for some, particularly if you have a clear idea of the genre and content you will be delivering. On the other hand, you may be uncertain of the route to go down because you're still playing with ideas. Here are some of the main format and genre types you will come across when browsing for shows.
GENRE
 News
 Entertainment
 Education
 Fiction
FORMAT
The Solo Podcast
 The Co-Hosted Podcast
 Interviews
 Panel Shows
 Non-Fiction Narrative Story-Telling
 Fiction Narrative Story-Telling
 Repurposed Content
These categories are not set in stone and some of the best performing podcasts actually blur the boundaries with regards to format and style.
The key is to understand what you're about and how you are going to deliver it.
Planning Your Podcast
Obviously it's a good idea to plan out your topic areas for your initial run of episodes. Before doing this you need to work out the potential length of each show. This can often be decided by show frequency, your content and also your audience.
A daily, current affairs show may suit 10 minute episodes, whereas a comedy show with guests may lend itself to 40 minutes.

Try not to fall into the trap of thinking you have to script each show. Instead, aim to write brief show notes with bullet points you can cover. You'll find it sounds much more natural and not like you're reading from a script.
Recording Equipment & Software
People ofetn think that they need to spend huge amounts of money to achieve pro results. This isn't the case and in fact using the correct recording and production techniques are just as important.
Here we're going to run through some equipment and software for varying budgets, but first its important to understand the basics of your potential recording set up and how it all works.
Unless you are an audio pro, keep it simple and research which set-ups other people have had the best success with. Don't be afraid to reach out to other podcasters and ask them what they use.
---
We've built a list of 10 of our favourite mics suitable for podcasting.
Make sure you understand that a USB mic can plug straight into your PC and that some mics are unpowered and require going through a mixer or sound card.
Our Favourite Mics
| | |
| --- | --- |
| Shure MV7 | $222 |
| NEAT King Bee | $160 |
| Blue Microphones Snowball | $50 |
| IK Multimedia iRig Mic HD 2 | $120 |
| Shure SM7B | $390 |
| Sontronics Podcast Pro | $149 |
| Rode NT-USB | $200 |
| Audio-Technica AT2035PK | $249 |
| Rode Procaster | $199 |
| Blue Microphones Yeti USB | $129 |
Recording & Editing Software
Typical tasks performed by audio software include:
Editing– cutting, moving and generally manipulating audio to arrange it into a fluid show.
Treatment– removing background noise & hum and E.Q ing the sound to make it more audible and polished.
Mastering– bringing the overall volume to industry standard levels so it sounds comparable to other podcasts.
There are a number of free and paid options available for tasks like editing, audio treatment and mastering
Software

Ease Of Use

Price

Overall

Audacity
Steep learning curve
Free
9/10
GarageBand (Mac Only)
Small learning curve but fairly
easy for most Mac users
Free
7/10
Descript
Easy
Subscription (Basic $12 per/m)
10/10
Hindenburg Journalist
Medium
Basic $100 / Pro $550
8/10
Pro Tools
Difficult
Subsciption $30 per/m
Buy for $600
7/10
Adobe Audition
Difficult
Subscription $28 per/m
9/10
Alitu
Easy
Subscription $28 per/m
8/10
If you're looking to get started in podcasting or recording music, it's tough to go wrong with Audacity. A powerful, free, open-source audio editor that's been available for years, Audacity is still the go-to choice for quick, hands on audio work.
It's an intuitive and user-friendly app to record, edit, mix, and export podcast episodes with pro-level quality. However, it does lack a few podcast related features of other, more dedicated podcast software.
Create a podcast with Descript and you won't look back. Descript is a slick method of working with audio that utilises transcription in an innovative way. It is affordable and does a reasonable job of transcribing. Made specifically for podcast production.
Easily edit complex documentary-style podcast episodes with multiple elements, without years of production experience.
If you're just starting out, resist the urge to dive head first into the proverbial podcast waters by using Pro Tools — unless you're ready for a steep learning curve. However, ProoTools has every possible tool imaginable for recording, editing, and mastering your audio.
If you're ok with subscription models and are up for the challenge of learning a pro piece of software, then this could be a great choice. Rich in features and a firm favourite for experienced podcasters.
Alitu is a powerful service for those who aren't too concerned about the small details and want to focus more on content. However, the downside to the app is that with so much automation, you won't have control over bitrates, compression, file formats, metadata, high-level editing, or other similar settings.
Microphone Technique
Now you have your recording set-up, it's important to understand a few key techniques which will make your sound professional and also save you loads of time at the editing stage.
Set up your mic so that it's roughly 2-4 inches away from your mouth and try to maintain this distance throughout the recording.
Things to look out for when listening back to your recording are plosives or pops (usually heard on the letter "P" and sibilant "S" sounds which have a high hissing frequency. A pop shield can help with this or sometimes changing the position of the mic so its at an angle to your mouth can work too.
Play around with your recording techniques and find what works best for you. Bad mic technique is sometimes impossible to fix in the editing stage and will cost you more time in the long run.
Editing Your Podcast
The intricacies of the editing process will depend largely on the software you have opted for to create a podcast, so we thought it best to lay down some broad guidelines to streamline your workflow.
The recording process is the most important stage, so get that right and you'll save time when it comes to editing.
Use a separate audio channel for each microphone. This will give you more freedom to edit out mistakes and balance microphone volumes. This is also important for remote recording on Zoom or Squadcast.
Take some time to learn your software to make sure you are familiar with the basics. There are hundreds of work along tutorials on Youtube of all of the software mentioned.
Dont become obsessed with the editing to the point where it becomes a drag. This will only cause delays and kill your motivation to keep recording more shows.
Create an Introduction
Not all shows contain an introduction and whether to include one is really up to you.
Some intros are fairly simple and consist of a short voice over with background music and some really get creative, using sound FX and movie quotes to set the mood.
Our advice would be to check out some of the podcasts operating in your field and see what is working for them.
There are a number of resources for sourcing music and sound FX online, some of which are free.
Youtube has its own copyright free library with some fairly decent music available.
Other sites include
Other paid sites also exist if you want to gain access to slightly more exclusive tracks.
How to save and export your podcast episodes
As a rule of thumb, you want your podcast to have good audio quality, without the file size being too big. Lossless formats like .Wav and .AIFF are great for audio quality but are too big to use efficiently on your hosting provider.
Shows which are mainly talking should be Mp3 – 96kbps mono
Shows which are music based should be Mp3 – 192kbps stereo
Id3 tags contain all of the info for the show and depending on which hosting service you use you may need to add them yourself.
You can easily do this on iTunes by importing your podcast and selecting "info" from the top bar.
Create a podcast with stand-out artwork
If you get it right, you can reuse this on all of your shows. These days there are a few good free options for creating artwork which have varying learning curves.
Canva is free and simple to use. It works on a drag and drop system and comes with some great templates to get you going.
GIMP is also free and was designed as a free alternative to photoshop. It has a steeper learning curve than Canva but it is feature rich.
Tips for artwork
Make sure your artwork is on topic and communicates the message of your podcast
Don't use too many words
avoid cliches like mics and headsets
Tie in the artwork typography and colour palette to your current branding
These are Apples recommended guidelines
Square Image
3000 x 3000 pixels
Resolution of 72 dpi
PNG or JPEG file types
Colorspace RGB
Write a description for each podcast episode
Think of the description as the SEO for the podcast as it lets your potential audience find you when searching within your genre.
Remember to use your value proposition in the description.
What's in it for them!
Host your show on the right platform for you
Your hosting platform is where your podcast lives on the internet. From there it can be submitted to all of the podcast directories where listeners can find it.
Podcast hosting services typically provide features such as podcast analytics, website hosting and embeddable media players.
As with most media hosting platforms, there are a broad range of choices to suit budget and requirement.
Here are some of the more common hosting platforms
Buzzsprout
You can use this free podcast hosting site to upload two hours of content per month, and your files are hosted for 90 days before they're deleted.
Podbean
The free plan provides 500 MB of storage, or around 5 hours of audio files.
Premium plans start at $14 per month and provide unlimited storage and bandwidth for audio podcast files only.
Captivate
Pricing is based on the number of downloads per month. It starts at $19 for up to 12,000 downloads and then jumps to $49 for up to 60,000 downloads.
Libsyn
All plans come with unlimited bandwidth. Pricing depends on the amount of storage you need per month. For $5, gets you 50MB of storage. Then $15, $20, and $40 per month as your storage usage increases.
Audioboom
$9.99 per month gets you unlimited uploads and up to 10,000 plays per month. Over 10,000 requires a specialist pricing plan.
Submit your podcast to the directories
Once you have found a hosting site that suits your needs, its then necessary to submit your podcast to the main directories. There are loads of podcast directories but its arguable that you only need to submit to the main 3. In fact 95% of all podcasts are listened to through Apple Podcasts, Spotify and Google Podcasts.
Marketing Your Podcast
This phase is often overlooked and a bit of an afterthought for many.
Some people let their friends and family know about it as a means to start the ball rolling, but if you're not comfortable with that route, don't worry, there are plenty of other avenues to pursue with regard to marketing your podcast.
There are a number of ways in which you can do this, including creating an audiogram for facebook, instagram or Youtube. An audiogram is your audio (or a shorter clip) which has been turned into a video. The visual on the video can include a sound wave, a slide show, captions or a combination of the above.
Create transcripts of your show

Creating transcripts of your show is also an effective way to boost the Search engine optimisation. This works most effectively when posting on Youtube, blogs and websites.
Contact Facebook admins
Contacting Facebook admins for relevant groups and asking them if it's ok to share links to your content is a good option. Don't just spam group pages with links as this will just put people off and may end up in you getting blocked from the group.
Answer peoples questions
Answering peoples questions that are related to your content on Reddit or Quora is a great way of increasing your audience. You can build up an organic relationship with people who are then more likely to be interested in checking out your podcast.
Reaching out
Reaching out to other likeminded podcast hosts and asking them to come on your show is also a great way to push your podcast to a greater audience. Its important to find a show that is of a similar size to yours so that you can develop your audience together.
---
Final Thoughts
Starting a podcast from scratch can be daunting and the broad skill set required can take time to perfect. Everyone feels overwhelmed when starting out so its important not to procrastinate and think that your first episode needs to be completely perfect. If you go back to the earliest shows of some of your favourite podcasts, you'll see that they are all much less polished than they are now.
However, if you lack the time to throw yourself into all of the aspects of podcast creation then we offer a complete podcast production service. Head over to our podcast page to find out how we can help you with your podcasting journey.