We've spent the last month with the speakers up load, trying to select our favourite 8 DJ mixes for our last DJ competition of 2022. The quality of the entries has been amazing (as usual) and we can't wait for you to check them out. As always, please go and give our DJs some support over on their socials and mix pages. In no particular order, here are our winners and runners-up.
Todd Butler
Todd Butler is from the North of Wales, U.K. His entry for our Autumn DJ competition is a brooding mix of old school rave, breaks, techno and underground bass gems. It's eclectic whilst having a strong narrative throughout, and we loved it from start to finish. Trust us, this one is epic!
GEMI & Kori – Vesta / Lone – Realise / p-rallel – Believe (feat. Fredwave & Jeshi) / Pyramid – Instra:mental / Vitess – Rags (feat. Flamant Rouge) / DSKO – Gimme the funk / Breaka – Get Your Sweat On / Overmono – Bby / SP:MC – Drawing Sound / Benton – Going Down / TC4 – Tranquilo / Ewan McVicar – 1001 Freestyle / Bakey – Limit / Denham Audio – Who Started Jungle / Cortese – Floaty / Pinty – Another Lost Soul / Instinct – Apache (x0113) / M.P.H – Deadlock / Plus more……


"My main focus when I mix is to take people on a journey. From the euphoric highs or the darkest pit of the rave, nothing is out of bounds. Sit back, relax and enjoy the ride."
Mixcloud / Soudcloud / Insta / DJ Profile

Pauli Phonic
Pauli's a South African DJ who's been sending us mixes of a really high standard over the past year. His Autumn mix takes in deep, afro and tribal house cuts, stitched together in a really engaging way. He joins a growing list of really talented DJs from that part of the world who have made it into our winners list. Go check out his pages!
1)It's Not Over (Original Mix) by pierre johnson / 2)Alone Again (Original Mix) by pierre johnson / 3)& Spring (Original Mix)
by da africa deep / 4)Nia by Ame Innervisions / 5)Small Talk ( Jimpster Remix) by Solomun / 6)Atlas (Adriatique Remix) by MarcRomboy & StephanBodzin / 7)All Over The World (Pastaboys Remix) by Furry Phreaks feat. Terra Deva / 8)Tukaina feat Ayrosh by Frigid Armadillo / 9)Mamasota (Original Mix) by manybeat.music. /10)King (Fatoumata & Juan Remix) by Mabiisi. / 11)Woza (Original Mix) by dj choice SA
"A multi-genre mix from some of the best South African, African and International house & deep house producers.A journey of Deep beats that progress into the Afro tribal house sound."
Insta / Facebook / Mixcloud / DJ Profile
Liasdoro
Liasdoro is a Belgian DJ with a taste for progressive house and his Autumn mix is packed with heartwarming and melodic music. There's also some nicely placed vocals along the way to give the listener something to grab onto. Although the progressive house scene is quite well trodden, we think Liasdoro has something unique to offer and, as always, we highly recommend you go and see what else he has going on.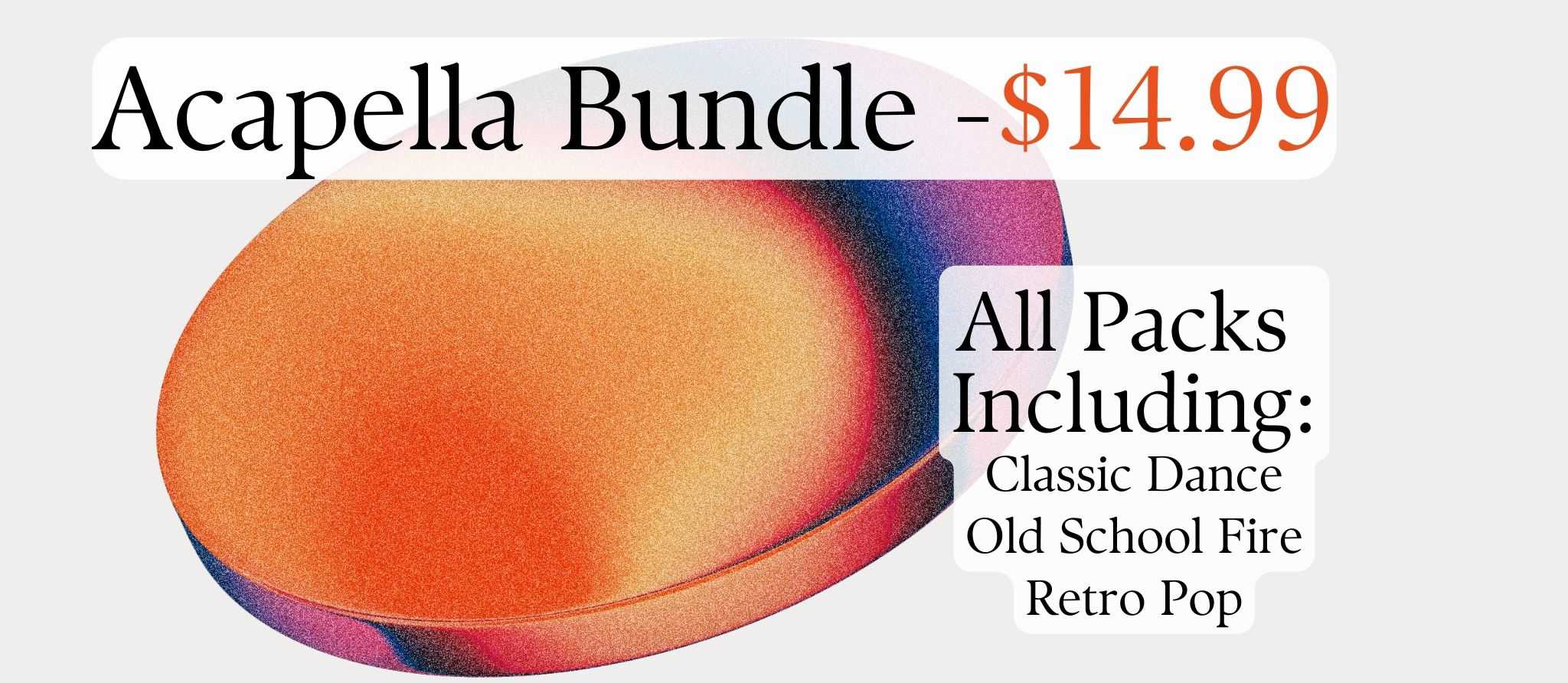 Tonaco – Julia / Dan Sieg – Ethereal Dub (Alex O'Rion Remix) / James Shinra – Hold On / Khen – Yellow / Coeus – Mars Express (Original Mix) / Paul Thomas & Fuenka – Gladiator (Extended Mix) / Mind Against & Dyzen – Freedom / Cream – Oz / Beije – Candescence (Alex Efe Remix) / Chris Cargo – Aurora (Original Mix) / Will Atkinson – Pipe Dreams (Jerome Isma-Ae Extended Remix)
"I made this mix because I felt the need to escape from all the "bad stuff" that's going on in the world right now. I've tried to give people hope for a better world through the tracks I choose"
Facebook / DJ Profile / Mixcloud
DJ RaggaRae
DJ RaggaRae is one of the coolest young ladies on the Darwin (Australia) DJ scene. Her Autumn DJ competition entry was loads of fun and took in Reggae, Dancehall & Afro, with carefully selected anthems both old and new. Her mix was recorded live at a recent event and, as a result, is perfect for listening to outdoors in the sunshine. Enjoy!
Dub Libitum – IRIE / Lion D – RUFF INNA TOWN / Bob Marley & The Wailers – ONE LOVE / Buju Banton – COME INNA THE DANCE / Sundub X Lutan Fyah – JUMP AND DANCE / Kabaka Pyramid & Damian Marley – RED GOLD AND GREEN / Maoli ft J Boog & Fiji – BOUNCE / Saimn-I – MIC CHANTING (Skylarking Riddim) / Johnny Osbourne – BUDDY BYE / Barrington Levy – HERE I COME (Broader Than Broadway / Sean Paul ft Sasha – I'M STILL IN LOVE WITH YOU / Mary J. Blige – FAMILY AFFAIR Reggaesta Remix / Shaggy – plus loads more…….
"This set was performed at the Imagine Seaside Carnival in September 2022, a two day festival celebrating community and culture.
As you listen to this mix, imagine the scene of watching the sun setting as you look over the Arafura Sea, with the seabreeze against your face and smiling faces all around swaying to the sounds."
DJ Profile / Facebook / Insta / Mixcloud
Fenced
Fenced is from Liverpool in the U.K and is a DJ that is more than comfortable playing multiple genres. His Autumn DJ competition entry sees him taking on breakbeat. His track selection is smooth and the mix has quite a contemporary, progressive feel to it. He's got some fantastic mixes up on his Soundcloud page which are well worth the visit.
1) Lilly (Juliane Wolf Remix) – Hillmer / 2) Danza Invisible – Aera / 3) Truth – Tal Fussman / 4) Stay – JRJ, GVN / 5) Alone – GVN / 6) Haunted – Franky Wah, Sasha / 7) On The Floor- Leena Punks / 8) Save Me – GVN / 9) Tell Me – Guau, Yo Speed / 10) Acid Bits – Bowser, Guau / 11) Turbo – FM-3 / 12) Regicide – Guau, Broken Boy / 13) Someday (Eynka Remix) – Ras Algethi, Gam3 / 14) Third Wave – Riigs, Skenna

"People can expect a very personal journey through my own breakbeat landscape."
DJ Profile / Insta / Mixcloud
Marc Mescola
Marc is from Arnhem, (Netherlands) and is a veteran of the Techno scene. He's switched over to digital DJing of late and can be heard playing on a number of different online stations including Club Ready Radio. His mix entry is a pumping Techno monster and as you can probably imagine, this one's strictly for the dance floor!
1 Purple Flux (Original Mix) Goncalo M / 2 Break the Beat (Original Mix) Lowerzone / 3 Inhumans (Original Mix) Goncalo M / 4 Never Mind Have Fun (Original Mix) / 5 Digital Dark Age (Original Mix) Goncalo M / 6 Getroit (Original Mix) Shlomi Aber / 7 Molecules (Original Mix) Lowerzone / 8 Operation Windstorm (Original Mix) Goncalo M / 9 Segments Of Code (Original Mix) Goncalo M / 10 Myriad (Original Mix)
11 One Hour (Original Mix) M.I.T.A. / 12 Like A Glove (Original Mix) Goncalo M / 13 Ai que gostoso (Goncalo M Remix) Alt8 plus more….
My favourite kind of techno is a combination of melodic, deep, raw and pumping techno with a touch of some club- and trance classics in it. I prefer to play without prepared playlists and (hot) cues on it.
DJ Profile / Linktree / Youtube / Instagram
Kupid DJ
Kupid DJ is from Sarajevo, Bosnia and Herzegovina. His mix entry caught our attention with its deep brooding track selection and flow. There's a great progression throughout the set and some tight mixing. He thoroughly deserves a place in our Autumn DJ competition winners list so please go and check out his other mixes.

This mix is ​​the description of my dj name. By choosing the tracks for this mix, I want to hit the heart of the listener with a musical arrow, awaken the feeling of love and encourage them to dance.
DNE
DNE is a Melbourne based DJ with a mind melting record collection. He's been sending us mixes for a while and has featured on our winners list before. His mix entry is an early evening groover and is the perfect accompaniment to your weekend warm-up. This one comes highly recommended!
Daydream (Original Mix) – Rick Sanders / Reflections of Time (Original Mix) – Denney / Don't Forget To Go Home (Original Mix) – Emanuel Satie / Sundancing (Original Mix) – Jamie Jones / Jeopardized (Audiojack Remix) – Sabb / Sensation on Repeat (Original Mix) – Collective Machine / Gara (Original Mix) – Camilo Sanjuan / Obsession (Original Mix) – Audiojack, Eli & Fur / Calipso (Original Mix) – AFFKT / Run Again (Original Mix) – Space Motion / Innerbloom (Lane 8 Remix) – RÜFÜS DU SOL
My winning mix is a night starter… play it early to get the dance floor going. I really enjoyed putting this mix together and I hope you enjoy listening to it.
DJ Profile / Insta / Soundcloud / Linktree
Runners Up
He's the runners up for our Autumn DJ competition. We felt so bad about leaving them (and many other DJs) out of the winners list so please give them some love over on their pages.
Robin Pope
Donaco DJ
DJ Quantrix
Jonjay
That's about it for Our Autumn DJ competition. We'll be back again in late January for our next comp. Please keep the mixes coming in via the DM's on our Facebook or Instagram.