After running our DJ mix competition every month for a year, we have decided to roll it out on a quarterly basis, in the form of a Summer, Autumn, Spring & Winter competition. The thought did occur to us that it's currently not Summer in some parts of the world (sorry to our Australian DJ friends) but we thought we'd go with it anyway.
Previously we were receiving tonnes of mixes every month and now we've reduced the amount of DJ competitions to 4 per year, it has become even harder to pick a winners list from the 100's of entries. With this in mind, we have decided to include 10 DJs in the winning category, plus 4 in the runners up section. It has actually been heartbreaking to leave out so many amazing DJs from our winners list this time round and we hope that the standard and sheer amount of mixes being submitted remains just as high for the Autumn (Fall) competition.
Anyway, let's get down to business. As usual we have had submissions from all round the globe and this time there has been a strong leaning towards house mixes. Although we usually try to make the winners lists as eclectic as possible, there is a strong house vibe underpinning our Summer DJ mix competition.


All of our winning DJs are well worth checking out over on their individual pages, so please go and do that right away and show them some support. In no particular order, here are the winners of The Summer DJ Mix Competition 2022.
Cyber Guarana
Cyber Guarana is yet another talented South African DJ to feature in our competition. In this mix he blends different styles of AmaPiano which feature some mind melting vocals and melodies. Go for a walk along the beach and bring this mix with you.
Dzo 729 – My Guitar / Babalwa M & Kelvin Momo – Feza / Boohle feat. Gaba Cannal – Ngimnandi / DJ Stokie ft Bongza & Mdu AKA TRP – Adiwele / Kabza De Small feat Njelic, Simmy & Mhaw Keys – Eningi / Gaba Cannal – Xhosa Whistle / Kelvin Momo feat TBO & Jay-Sax – Funa / Gaba Cannal – Sweet Melodies / Da Musiqal Chef feat Sino Msolo, De Mthuda & MalumNator – Nguwe / Kelvin Momo feat Xolani Guitars & Mhaw Keys – Jazzneo / Mas Music feat Vyno Miller & HypeSoul – Kamela / Gaba Cannal feat Xavi Yentin – Indaba Zabantu
I'm from South Africa and people who listen to my mix can expect a combination of Private School AmaPiano and commercial AmaPiano.

CyberGuarana
Facebook / Insta / Soundcloud / DJ Profile
Bishi
Bishi is from The U.K and his high octane bass house mix very nearly blew up our subs. It's a real masterclass in dancefloor destruction and, as he suggests, listen to this one loud. He's been starting fires in the disco's around his home town of Leamington Spa for years and he's also involved with an FB group here, so go join it and check out what him and his crew are up to.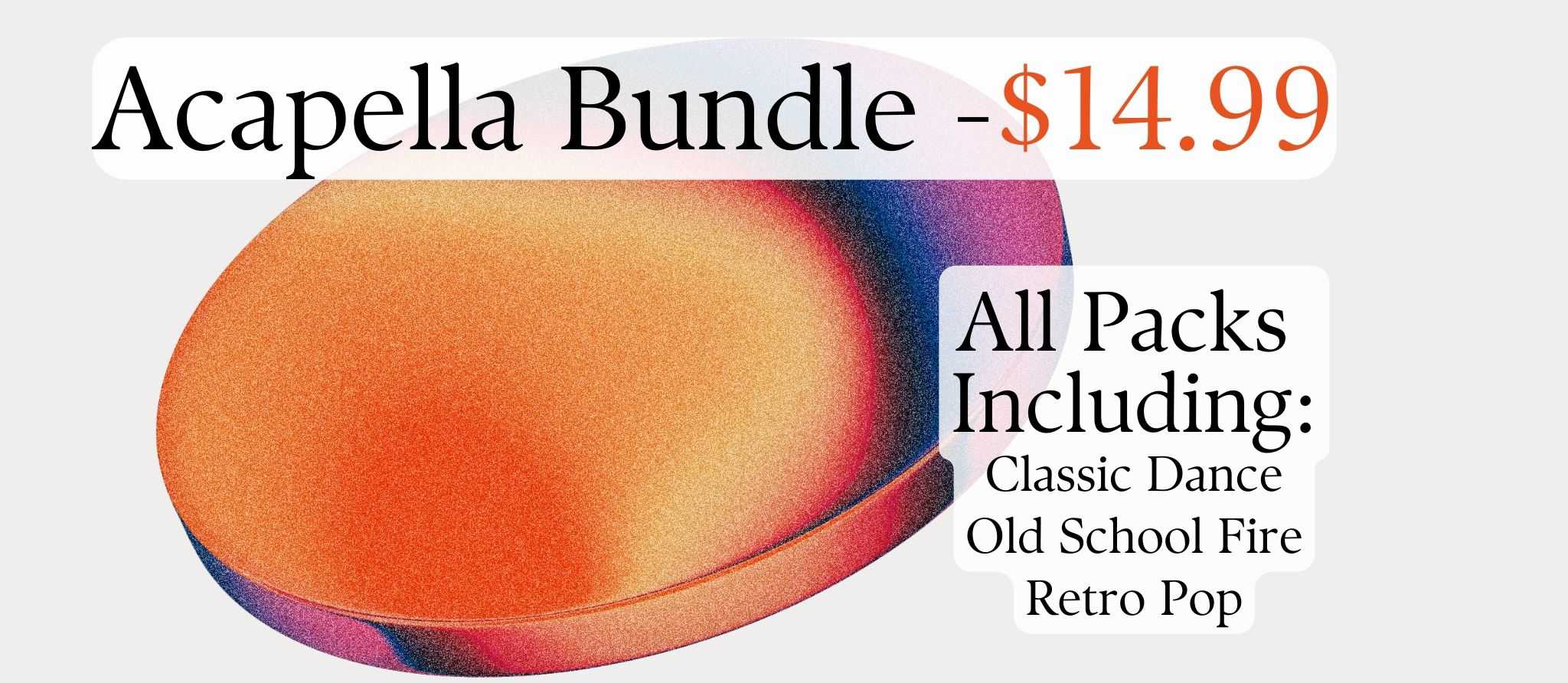 Trax -Your Eyes (Original Mix) Fantom Freq, Fox'd / Smack The Door (Original mix) Van Basten, Dismantle / Squid Game (Let's Play) Original Mix. Alok / Future Kind (Original Mix) Minimonster, Oing / You Know What (Original Club Mix) Platinum Dog / Ya Mon (Extended Mix) Lahox / Funked Up (Extende Mix)The Sponges / Caught Up (The Sponges Extended Remix) Wongo, She Koro / MS69 (Extended Mix) Tony Romera / Shake It (Extended Mix) INNDRIVE / Keep on Dancing' (Extended Mix)BYOR / The Time (Original Mix) Everyman, Ramjamsam / Gypsy Woman (No Hopes & Pushkarev Remix) Maurizio Basilotta, Discover / New Jack Swing (AMPR & ND Remix) KUE
I'm really enjoying the Bass House and UK Bass genres at the moment, this mix is full of big beats, dirty bass and filthy synths with a couple of gnarly remixed classics thrown in for good measure. 64 minutes of relentless, peak hour, floor fillers. Listen to this one LOUD..

Bishi
dj_highlighter
dj_highlighter is originally from Zurich but now lives in Duisburg, Germany. His entry for our Summer DJ competition brought together electronica, techno, breakbeat, jungle and alternative soundscapes. The drum patterns and overall programming are genius and he firmly deserves a spot in this months winners list. He's an extremely talented DJ so please go and check what else he has to offer.
who are you again, AshTreJinkins / Sign Replacement, Henry Greenleaf / Pan Strings, Henry Greenleaf / BAMF, Sam Binga & Foreign Concept / Charlotte, Demian Licht / Listen (Lurka Remix), Maelstrom & Louisahhh / Soggy, Tentenko / Pomegranate, Lavender Hex / Inner Space, Batu / IFTLOYL, Giant Swan / Serenade to a Gelatin (feat. ZULI), MAOUPA MAZZOCCHETTI / Deathtiny, M.Justa / EYRA – Snooose, Accidental Meetings / Duracell, biome / La Danta, Di Laif / Rucio, Leon Duncan / Sibi, ADG / Cold Silver, Talik / Pinger 8, Sexapil
In appreciation of strange moves after a long period of virtual immobility comes a dark mix including electronic music, techno, breakbeat, jungle and alternative soundscapes.

dj_highlighter
Soundcloud / Facebook / DJ Profile
Cyzian
Amsterdam based Cyzian submitted a sublime mix of Afro house as his DJ competition entry and it really caught our ears for being thoughtful, rhythmic and well programmed. He's an accomplished musician in his own right and moved over to DJing during the pandemic. This guy has the midas touch so go over to his page and check out his other mixes.
Nkosazana – Soulem, Sandile/ Osama – Zakes Bantwini, Kasango / Jana (Themba's Herd Remix) – Bahramji, Medussa Odyssey /Khuzeka – Ryan Murgatroyd, Sobantwana / Masala (Pablo Fierro Remix) – Floyd Lavine / Melanin (feat. Mariseya) – Philou Louzolo & Kususa / Not Enough – Hyenah, Lazarusman / El Rey – Anorre / Tubani (MoBlack Remix) – Mowgan, Fanta Sayon / Dahabeya – Darksidevinyl, MizologyVoices Above – Malone, BLOND:ISH, Archila / Tapisl (Tunnelvisions Remix) – boys be kko / Kite Zo A (Laolu Extended Mix) – Lakou Mizik & Joseph Ray
This set brings out all the smoothness Afro House has to offer and I think as a new lover of that genre subconsciously I've tried to create something that is great as an introduction to lure listeners into Afro.

Cyzian
Soundcloud / Insta / DJ Profile

stretchadelic
Stretchadelic is a Nigerian DJ now living in Poland. His mix for our Summer DJ mix competition is packed full of brooding electronic and tribal rhythms. The juxtaposition between the deeper side of house music and afro influenced grooves is fresh and engaging. We thoroughly enjoyed this one from start to finish and we're sure you'll love it too. Go check his pages for more mixes from this rising star.
Ko Kora – Boy Oh Boy / Sunset in Maputo – Victor Martini & Frank Master / Ewe – Ameme / Coeur de la nuit (stretchadelic edit) – Ferdinand Dreyssig & Marvin Hey / Bird Of Soul feat. Bobbi Fallon (Daniel Rateuke Remix) – Le Croque & atsou / Gae Lapeng – Stix The Artist / Dodo – Ian Ludvig & Idd Aziz / Shallow – &Me / Alasidi (Everything Counts, Migra remix) – Afel Bocoum / Angolan Cry (Enoo Napa Afro Mix) – Tsheps & Mash
My music style is influenced by my African roots, my eclectic music taste, and other rhythmic drum patterns from across the globe. On this mix I experimented with Tribal rhythms fused with Deep House, Electronic, and Ethno vibes. I have more of these mixes on my mixcloud page. Enjoy!

stretchadelic
Facebook / Instagram / Mixcloud / DJ Profile
Lionel Barasc
Lionel Barasc is from near Toulouse in the south of France. His mix entry caught our ears from the off, as it moved smoothly through the gears, taking on board balearic grooves, jaz funk, house, disco, italo and techno. It channels the spirit of an Ibiza terrace in the 90's and, as a result, fits perfectly into our summer mix competition winners list.
Nephase – Seriously / Conga Fever – Chihuahua (Jacob Korn Remix) / Ste Spandex – Gotta Move / Marvel & Gino – 111 / Paskal & Urban Absolutes – Need Love (Henry L & Ingo Sanger) / Bomb The Bass – Beat Dis / Etienne De Crécy with Alex Gopher – Super Disco / Eloi – I'll Meet You At The Break / A Visitor From Another Meaning – I Rarely Talk To Strangers. / Odyssey – Weekend (John Morales M)
I always love house music and electronic music. I want to share music i love. I began to seriously mix 2/3 years ago. Now i have more than 360 mixes online on my Mixcloud

Lionel Barasc
Facebook / Instagram / Mixcloud / DJ Profile
Dave Ancient
Dave Ancient is an experienced DJ from Milan, Italy who likes the deeper and more rhythmic side of house. What caught our attention is his effortless ability to throw in a curveball to add light into the mix. His track selection is discerning and his mixing is on point so go head over to his Mixcloud and show him some support.
Nino Antocha – Kamadev / Stored City – Christos Foukis, Mikele / Ungalalela – Georgia Cee / Nkolwa – Homeboyz / No Place Like Home – Juany Bravo,Housetronix / Children Of Africa – Hypersoul-X, Ma-B / Music is My Sanity – Natema / African Crafts – Vito Lalinga / State Of House – Labedev / Asama – Asama / The Mind – Yves Murasca,Rosario Galati / Deep Oddities – Tour Maubourg
In this mix I wanted to clear all thoughts from my head and free my musical spirit by involving the whole audience. I hope I succeeded !

Dave Ancient
Mixcloud / Facebook / Insta / DJ Profile
Retro Robson
Retro Robson is from Newcastle in the UK and has been on our radar for a while now due to a string of well programmed mixes on show over on Mixcloud. He's an eclectic DJ who loves experimenting with a diverse range of genres and we have enjoyed listening to his stuff for a while now. This mix is a journey into disco and house in all its forms. Enjoy!
Piano Pump – Superlover / Turn Around (Babert Remix) – Phats & Small / That Feeling – Lookee / Funky Business – Dave Leatherman & Bruce Nolan / Funky Man – Dimitri T Jay / Like An Egyptian (Crazibiza Remix) – VASSA / Studio 54 – Groove Delight & Nytron / Californian Knight – Platinum Doug / Need You Tonight – Latroit / Just Can't Get Enough (Les Bisous Extended Remix) – Depeche Mode
Feel Funky while you Boogie Back in time in a Groovy, Nu-Disco vibes style.

Retro Robson
Linktree / Youtube / Mixcloud / DJ Profile
Darcy Doogan -(Deeper Rhythms)
Darcy Doogan is a Sydney based DJ who seems completely at home behind the decks. His summer DJ mix competition offering is a brooding summer time heater which takes on board Deep House with elements of soul, jazz, funk and breakbeat. We loved the fact that this mix was so accessible and designed to be a crowd pleaser, rather than a trainspotter's guide to house music. It's 3 yeses form us!
Joe.n – Kvällsdagbok (Original Mix) / FCL – It's You (San Soda's Panorama Bar Acca Version) / FCL – More Than Seven (Original Mix) / Rick Wade – Can't You See / Crazy P – Witch Doctor / Leroy Hanghofer – Pin (Jacques Lu Conte & Sloop John Barillo Remix) / Discreet Unit – Shake Your Body Down (Original Mix) / Swales – Inside Your Love (Swales' in Detroit Edit) / Session Victim – Random Blues (Original Mix) / Kerri Chandler vs Nina Simone – Be My Husband / T. Williams, Kelli-Leigh, James Jacob – The Remedy (Extended Mix)/ London Grammar – Hey now (Bowsie mix) / Kimara lovelace – misery (lil louis extended mix ) / Snips – The Product (Dirty Channels Extended Remix)………
What you'll hear in the mix: Deep House with elements of soul, jazz, funk and breakbeat. Best enjoyed at sunset!

Darcy Doogan
Facebook / Insta / Linktree / DJ Profile
Rad Bee

The final place in our winners list for our Summer DJ mix competition goes to Rad Bee, a Melbourne based DJ who knows what buttons to push to start the party. His mix is packed full of anthems and dancefloor favourites and it put us in the mood for getting out of the office and straight down the park. So we packed up the bluetooth speaker and that's what we did.
Testify (Mousse T.s Funky Shizzle Extended Remix) Davie / Boogie Oogie Oogie (Serg Sniper Edit) A Taste Of Honey / Bad Girls (Original Mix) / Gary Tuohy / I'm Coming Out (Extended) Lokee & Stefane / Natural High (Mike Dunn Black Glitter Extended MixX) Mike Dunn
Funk Operator (Original Deep Mix) (Extended) Ministry Of Funk / So Hooked On Your Lovin' (Mousse T.'s Disco Shizzle) Selace / Hold Me Up (Michael Gray Extended Remix) junior Jack, Glory / Bette Davis Eyes (Waldo Remix) Kim Carnes / Feel The Way I Feel (Extended) Andre Plati, Sugar Hill / Sometimes (Les Bisous Remix)Crazibiza / Saturday (Mousse T.'s House Edit) Cunnie Williams ft. Monie Love

I love classic + vocal house, funky house and nu disco – especially new tracks with a nod to the past. I try and keep the energy moving with my mixes and focus on keeping it fun, uplifting and familiar.

Rad Bee
Facebook / Insta / DJ Profile
Here are the DJs who very nearly made it into this months winners list. Please go and check out their mixes below.
H!fex
DJ RaggaRae
Marmajam
K.Hass
That's just about it for our summer DJ mix competition. If you'd like to submit a mix for our Autumn / Fall competition then please head over to our DJ database and sign up for free (please make sure to fill out all of your info for your profile to go live). The you just need to DM a mix link to our Facebook or Insta.
Here are our Spring competition winners.