We're back for another round of our monthly DJ competition and as usual we have some killer DJs to showcase. We've had some fantastic mixes sent through from all over the globe, including some strong submissions from South Africa, Australia, Romania and the U.K
Last month we celebrated 1 year of our DJ competition and we're really excited to bring you a brand new DJ mix series called Spotlight which will feature chat and music with some of the DJ competition winners from over the last year. It'll air exclusively on Club Ready Radio every Saturday from 2-3pm U.K time.
Also, our DJ Database is growing strong so if you haven't already signed up then head over to it here.


As usual, please go and check out the winning DJs below and show them some support. Here are our winners in no particular order.
Djuliann
Djuliann is from the Netherlands and is a man with impeccable taste when it come to all things house music. His mix is discerning, low slung and executed to perfection. Soulful elements blend with touches of deep textures and afro beats. It was a complete joy from start to finish and we hope 2022 brings good things for him.
The Signal – Lazarusman / Sure Thing (Jullian Gomes Rmx) – St Germain / 1000 Memories (Fred Everything Rmx) – Jullian Gomes / Songbird (Atjazz Galaxy Aart Dub) – Lea & Muzikman Edition / One Shot (Yoruba Soul Mix) – Rafael Moraes l / Addiction (Mike Huckaby Rmx) – Souldynamic ft. Rich Medina / This Thing (Instrumental Mix) – Souldynamic ft. Rich Medina / Alone (Together) – Fred Everything / IwannaBANG (Kaytronik's Consent Dub) – Tomahawk Bang / Ya Shook – Karizma / African Healing Dance (Atjazz Remix Dub) – At One plus loads more….

Here's what he thinks about the mix. "House with a pinch of Soulful, a dash of Deep, sprinkled with some Afro.
Instagram / Facebook / Mixcloud / Database Profile
Vik Benno
Vik is originally from Sydney, but now lives in the U.K. She's a DJ with a number of years of experience and her mixes certainly reflect that. Her mix submission for April's DJ competition explores the deeper side of house music and takes on board tech house and techno with elements of funky and melodic thrown in. You can go check her out on House Fusion Radio for her regular shows or her Mixcloud where she has a load of awesome mixes.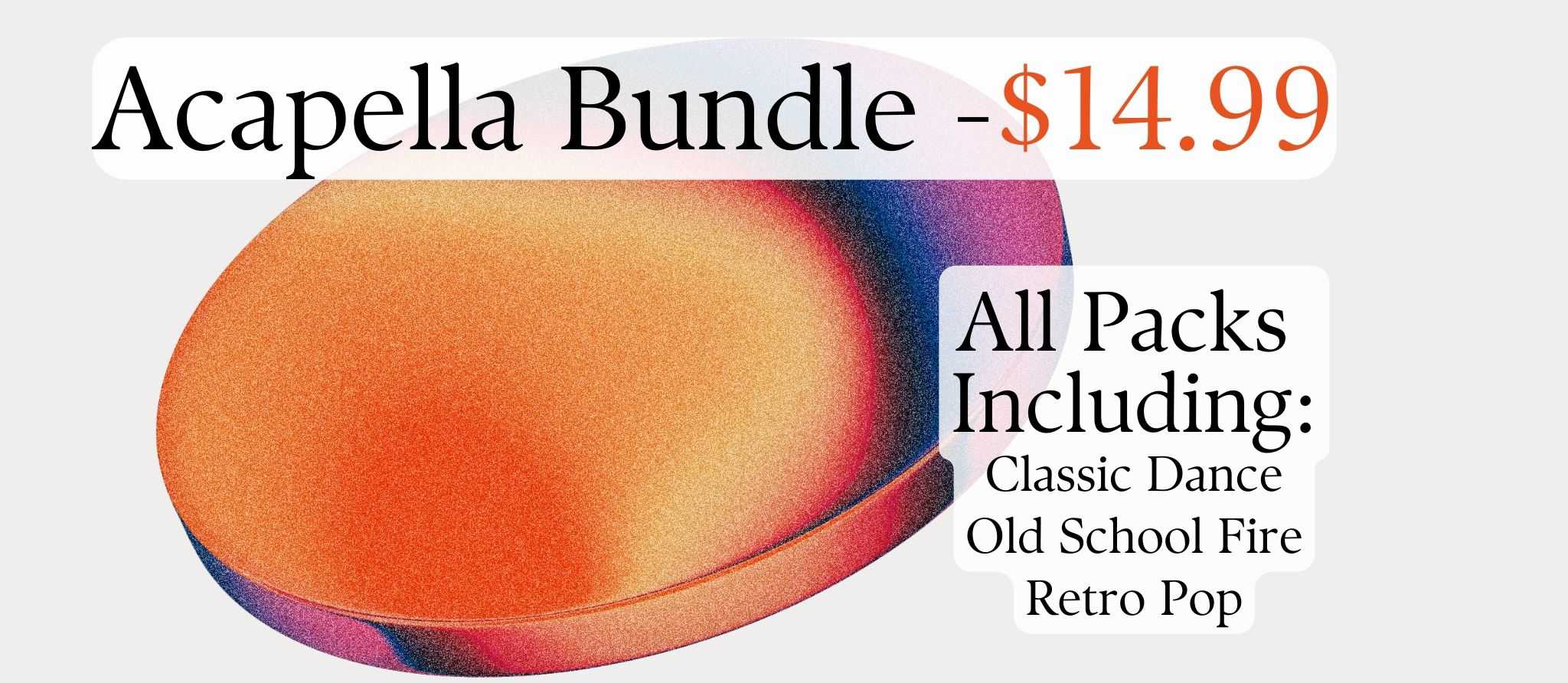 Bittersweet – Block & Crown, Soulvation, Col Jones 00:00:01 / U Got the Power – Frank Cavalieri 00:05:45 / Do Watcha Do! (Stanny Abram Spacefunk Remix) – Stanny Abram, Paolo Barbato 00:11:12 / Say It Loud (Kevin McKay Remix) – Brett Gould, Kevin McKay 00:18:00 / Born Slippy .Nuxx (Matt Caseli 2K17 Remix) – Matt Caseli, Terry Lex, Catraz 00:23:23 / Forget the World (Stephane K, DJ Koutarou.A Remix) – John Creamer, Stephane K, DJ Koutarou.A 00:29:40 / It's Serious – Homero Espinosa, Tony Hewitt 00:34:24 / Gimme Love (Mihalis Safras Remix) – David Glass, Moji, Mihalis Safras 00:40:04 / Trespass 2019 (Mark Knight Extended Mix) – Booka Shade, Mark Knight 00:45:50 plus more ….
Here's Vik "My Tech You Deeper Mix for The DJ Mixtape competition is full of powerful, funky and melodic tech house and techno music to take you on a deeper journey."
Facebook / Instagram / Soundcloud / Database Profile
sofro
sofro is a Romain DJ from Bucharest who now lives in London. His mix is routed in minimal and tech house, with a few other sub genres of that ilk included. The mixing is tight and works melodically and the flow is smooth, with subtle highs and lows throughout. Yet another brilliant Romanian DJ – go check him out.
iO (Mulen) – Rediant Nymph / Sithou – Delia (Lizz Remix) / Ada Kaleh – Affection Over Reason / Unknown Artist – 001A [Noodles001] / Rowlanz & Miroloja – Redkiss / Fantastic Man – Diaspora / iO (Mulen) – Corbie / Unknown – B1 [BMSS007] / Cooper Dodge – Must Go Down. Vern – Clarobscur [OCTO002] / Janeret – Aurora / Ada Kaleh – Affection Over Reason (SIT Remix) / Jinger (aka Traumer) – Aquarola / Sublee – Adastra plus more…
Here's sofro "Inspired by the Ro-minimal underground scene the result is a minimal and tech house mix blending few sub-genres including artists from my home country and other international producers from some great record labels like Yoyaku, Tellum, Teluric, Mulen Records, Amphora Records, Sushitech."
Facebook / Instagram / Soundcloud / Database Profile
Mbela S.A
South African DJ Mbela S. A, is a master of mixing soulful and deep house. His April mixtape is both warming and engaging with some great vocals and all-round programming. We've been noticing a load of talented African DJs coming through over the last year or so who have been breathing fresh air into some typically well trodden genres and we hope that trend continues. Go check out his pages.

June Jazzin – Don't waste my time / Artwork Sounds & Deep Xcape – sweet 16 old motwon mix / Enosoul feat unqle Chriz – Hope / Dearson & Uncle R – spirit / Enosoul & Coco SA feat Bukeka Sam – Umsindisi / Lapi & Czwe De ritual feat Colbert – when you gone / Edsoul feat Nutownsoul – Change the world / Enosoul feat Ladi Audiosoul, Blue – Don't give up / Verdagris – Dream state / Verdagris – Lifeline / Verdagris – spiral
This is Mbela S.A- "My name is Thembela Mehana known as Dj Mbela S. A. Well this year you can expect a lot of soulful & Deep House mixes, As I push my monthly mixes internationally"
Instagram / Facebook / Twitter / Database Profile
Damien Connolly
Damien is from Dublin, Ireland and for April he's sent us through a mind blowing mix of electronic cuts, blended nicely into an epic 1 hour mix. It's full of both energy and melancholy, with thoughtful track selection and amazing transitions. You can catch Damien live every Saturday night on www.Phever.ie Radio.
Adisyn / Departure (Tara Brokks Remix) / DOMA / Aura / Gregor Klamra, Bensus7 / Darkhain / Zankee Gulati / Moon Drops / Nopi Sarah Chilanti / Flatter (Dmitry Molosh Remix) / Dabeat, Salvador / Atom / Analog Jungs / Namaste (Imran Khan Remix) / Subandrio, Nishan Lee / Borax / Fernando Olaya / Voyager / Gustin, JFR / I Lost Myself Tripswitch Remix

Damien describes his mix as "a melodic journey of electronic beats"
Facebook / Instagram / Soundcloud / Database Profile
DJ DelGardo
As much as we love the house and techno, it's great to get sent some mixes which show off alternative DJ styles. DJ DelGardo from Ireland is a guy who wears a few musical hats, but for this months entry he's sent us a nostalgic 90's Rnb / Hip Hop heater. It's 100% feel good from start to finish and fully deserves a spot in this months winners list.
1 Old Time's Sake by Sable / 2 Brown Sugar by D'Angelo / 3 Me or the Papers by Jeru The Damaja / 4 I Wanna Be Down by Brandy / 5 Lovesick by Gang Starr / 6 The World Is Yours by Naz / 7 You Used To Love Me by Faith Evans / 8 It's a Party by Busta Rhymes Feat. Zhane / 9 One For The Money by Horace Brown / 10 Got 'Til It's Gone by Janet Jackson, Joni Mitchell & Q-Tip / 11 Ms. Fat Booty by Mos Def. / 12 Uknowhowwedu by Bahamadia
13 Tell me by Groove Theory / 14 Find A Way by A Tribe Called Quest / 15 Treat U Rite by Angela Winbush / 16 Let's Ride by Q-Tip plus more….
Here's DelGardo "What's crackin everyone DelGardo here back with an old school Hip hop and RnB mix, nice and chilled, taking inspiration from all the music played by Stevie G in the Back Bar of Sir Henrys in Cork in the 90s. This was the first proper genre that I absolutely fell in love with and still do."
Damian Nixey
Damien is a Sydney based DJ who I had the pleasure of working with over a decade ago on the London DJ circuit. He loves the warmer, more emotive sides of progressive house and techno and his mix shows a mature grasp of music selection and programming. If you're a music promoter in the Sydney area then Damian should be on your list. Go check him out.
Aquatic (Extended Mix) – Nora en Pure / Blue – Alex O'Rion / Quiet Inside (Madraas Remix) – Edu Schwartz / Weightless – Ben Böhmer | Panama / Sie – SevenJune / Honey – Roy Rosenfeld / Gates of Thēbai (Original Mix) – Shai T / Time Traveler – NOIYSE PROJECT / Lagom – Martin LeBlanc / We Are One – Antrim / Radiance (Original Mix) – Djimboh / Lake Nivu –Jerro / At Dawn (Original Mix) – Redspace / Vanishing (Dosem Remix) – Tinlicker feat. Run Rivers / Starbeam (Extended Mix by Shocklee) – William Orbit
Here's Damian "A warm progressive and melodic techno journey capturing the Sydney vibe – one for the sunset."
Soundcloud / Mixcloud / TinyUrl
Frankie Guess
Frankie is a Portuguese DJ with a love for uncompromising techno. His mix submission for April is a high octane selection of pounding beats and piercing frequencies. This won't be everyone's cup of tea, but for those who like their dancefloors tough and unrelenting, Frankie is your guy.

dj Dextro-200 mpc / Hertz & Hardcell-protons / Hertz & Hardcell-neutrons / Coyu-bittor alkiza / dj Dextro-hidden dimension / dj Dextro-vazio de bootes / Michael Klein-drift variable / Gary Beck-barefoot sunday(FloorPlan remix) / And many more….
Here's Frankie "I'm a dj from Portugal & in this set you have techno,detroit techno,underground techno and deep & dark progressive!!!"
Here are some more great mixes from our April runners up. Please follow their mix links and show them some support.
Pauliphonic
Shero
J Gruder
We'll be taking a break from the competition in May as we're focussing on some other projects, but we'll be back in June.
Any mixes submitted for May will be rolled over and put in the pot for June's DJ competition.
Here's last months winners: