Back in march 2021 we started a DJ competition in the hope that it would help DJs get their mixes out there and give us plenty of great music to listen to.
1 year later and the competition and DJ community surrounding it is getting bigger and better by the day. We never imagined it having such a global appeal and we have loved meeting so many awesome DJs from different parts of the world.
This month we asked that the competition entrants register for free on our brand new DJ database before sending us through their mixes. We felt that this was the best way to work with our growing community of DJs and help them get more live gigs in the process.


This month we've had so many great mixes to get through in just about every genre going, and we can't wait to share them with you.
In no particular order, here are the winning mixes for March!
Silver Dagger
Silver Dagger is a DJ producer from Melbourne and he has both a fun, yet discerning take on music selection and DJing. This one's been on the stereo a few times round now and we cant get enough of it. He also does some awesome live mixes over on his Youtube which are worth checking. If I were his agent, i'd brand him as "The Big Lebowski of Balearic Beat". (You can have that one Nick).
SomaSide – Glok / Improvvisamente – Marcello Giordani / Hoch wie nie – Falco / Jim Spencer. Edd Fisher edit – Wrap myself up / Sonate pacific – L'Impératrice / Automatic – Mildlife / Birdy – Kubebe / So Good So Right – Imagination / Bean-Throwing – 5ive / META NOTA – Nick Leon, SOSI POSI / Kkk (Sirs Cut) – SIRS / Second Earth – The Person / Un Fait Divers Et Rien De Plus – Le Club / Talorypo – DJ Rocca, Daniele Bald . Something Is Wrong – Vox Low / Cyaniris – Lena Platonos/ Eclipse – Paula Tape / Sugar My Love – T.Z. Junior
Here's Silver Dagger "Australian artists from Melbourne and Perth are celebrated alongside international down-tempo Balearic and electro heavy hitters in this month's winning mix, which seamlessly combines global percussive sounds and mellow yet steady nod-along rhythms.
DJ Profile / Mixcloud / Youtube / Insta / Facebook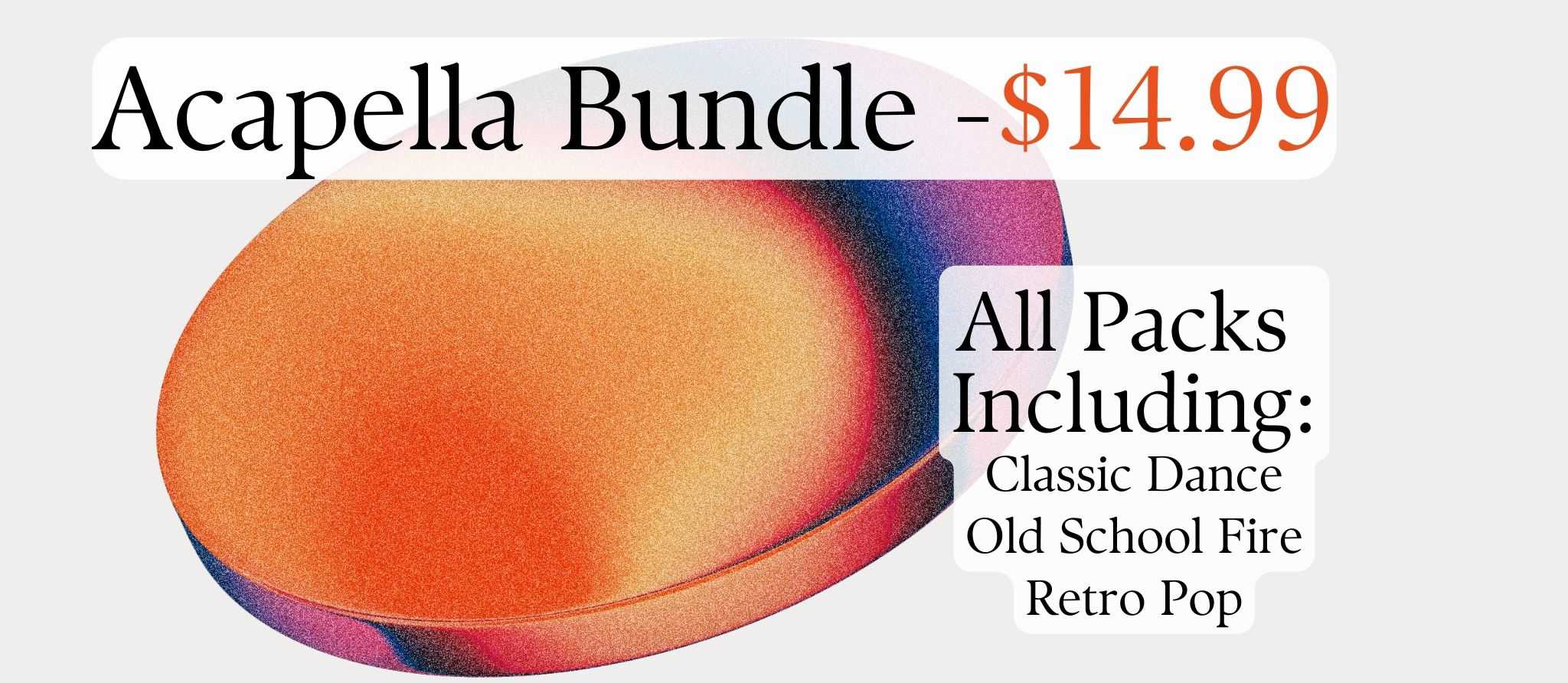 CynicTheClown
CynicTheClown is a London based DJ who loves the grittier, less trodden avenues of electronic music. His mix is packed with industrial and dub sounds which kick the bass bins and prick the ears. It's great seeing DJs who champion music which isn't necessarily front and centre and we love sharing this kind of stuff with you. Please go and give him some support over on his socials.
mmph – Tragedy (Roly Porter Remix) / Yilan – Underwater Construction / Dijit feat. AC Ghazy – Babaakh / Delia Derbyshire – Ziwzih Ziwzih OO-OO-OO
Calamalka – Hear The Most / Rider Shafique – Lion / Gazelle Twin – Belly Of The Beast / The Soft Moon – Parallels / Debby Friday feat. Lana Del Rabies – Treason / Maoupa Mazzocetti – Dazillo / Velma – Rouge (Deadverse Remix) / PJ Harvey – The Glorious Land / Low Jack – Grass 29 / Masma Dream World – Unwind / Vivienkrist – Blue Iron / NPLGNN – Dancing Under CS / OutKast – B.O.B (Acapella) Plus loads more…
Here's the man himself "Went for an 'industrial dub' vibe with this mix, with some post-punk, hip-hop, dancehall and IDM thrown in. Emotions included are anger, pain, fear, aggression and watercolours."
DJ Profile / Soundcloud / Insta / Facebook
Toyss
Toyss is a female DJ from Los Angeles and her mix for our March DJ competition is packed with some brilliant, pumping techno and piercing acid. She's clearly an experienced selector, as the progression and general programming of her set is sublime. If you're in L.A then go check her out.
Still Raving – Regal(ES) / Eternum – Klangkuenstler / DT64 – Moguai & Kai / Human Progress – Belocca / Calling Earth (UMEK Remix) – Yves Derutyter / The Door – Space 92 / Transmission- Julian Jeweil / Drum Decay – A.P. / We Will Survive 2020 -Warp Brothers / Run – Space 92 / Outside – Jay Lumen. / The Acid – ASY*S / Rolling – Julian Jeweil / Radio Berlin – Pan-Pot / Dreams -Quench / Hidden Beauties – ANNA / Hypnosis – Veerus Plus loads more….
Here's Toyss "My mix is full of beats from Techno & Acid Techno to even some Tech House. This mix will make you want to move and get your steps in! I hope you enjoy!"
DJ Profile / Insta / Mixcloud
Ash Lee
Ash is from Brighton (U.K) and his entry for our March DJ competition is an emotive house and techno gem. He's grown up listening to the best of British electronic music, including the likes of Underworld and Sasha and his mix really dials down on that sound. We love DJs who are singular in the belief that there can be a perfect DJ mix and Ash Lee is one of them. We highly recommend checking him out!

Calling (Made by Pete Remix), UNDERHER / Funkily (Losless Remix), Quivver / Nothing New To Feel (Lexer Remix), Quivver / Fleut (Original Mix), MOLØ / No Man's Land (Original Mix), Hunter/Game / Sealers Cove (Jamie Stevens Remix), Luke Chable / Lowenburg (Original Mix), Cie / Responce (Original Mix), Yfirum / Inner Noise (Original Mix), Raphael Mader / Ghasia (Original Mix), SOEL / Bridge The Sky (Original Mix), Deljoi / Armani (Original Mix), Radio Slave
Here's Ash "I try not to pigeonhole myself to a particular sub-genre, but I've always admired artists such as Leftfield, Underworld, Sasha, John Digweed, James Lavelle, and Josh Wink, and I think you can hear their influences in my mixes."
DJ Profile / Facebook / Insta / Mixcloud
Cro_m1
Cornwall (U.K) DJ Cro_m1 has taken the best bits from drum n bass, jungle and it's sub genres, to curate a deep and warming mixtape that blew us away. There's some great use of vocal cuts alongside some heavier tracks and by doing that he's managed to create a flow which is both engaging and feel good. Those in the know will find the tracklist pretty interesting.
Commix – Untitled-Sept 06 / Zero T, Unitsouled, [ K S R ] – Slightest Moment – Remix / Calibre – Another / Calibre, DRS – Sunrise / Phil Tangent – Restitution / Spirit – Interval / The Sauce, Fox – Everything Boss / 4am Kru – 2 Time Loser – Extended Mix / Jungle Shit – Ready or Not / Junglord – Cocaine Epidemic / Riffz, Jahnglist Bwoy – One Love Style / Alix Perez – Burning Babylon / Data – The Causeway – Commix Remix / Lenzman – Fade Away (feat. Jo-s) / FD – Top2Bottom – VIP / Marcus Intalex – Temperance / Submorphics, Pola & Bryson – Albion Road Plus loads more ….
Heres's Cro_m1 "Expect some new tunes and some classics, all bangers. Starting with Liquid, we venture through the soulful vibes, moving into the Jungle and Drum & Bass tones that get our feet moving."
DJ Profile / Insta / Soundcloud
Jackster
Jackster is from Singapore and has served us up a fun, upbeat slice of disco aimed firmly at a party dancefloor. There's some oldskool classics next to some more modern tracks and edits. We imagine his diary is filling up nicely for 2022 as he brings a great energy to the decks. As always, go and check his Soundcloud if you like this kind of thing.
Play This Intro – Peabird / You Can't Hide from Yourself (Dimitri From Paris Super Disco Version) – Teddy Pendergrass / Something New (Original Mix) – Disk Nation, Filizola / Give It Up feat. Sulene Fleming (Original Mix) – Stoim / Get over It (Extended Mix) – DJ Vartan, Techcrasher / Freedom (Nu Disco Mix) – Disco Incorporated / Pickin' up Promises (Dr Packer Remix) – Jocelyn Brown / Feel It (Michael Gray Remix) – Mirko Deep / Heaven (Kataa Extended Remix) – Domino DB / You've Been Gone Too Long feat. Natasha Watts (Mattei & Omich Extended Remix) – Full Intention, Milk & Sugar, Natasha Watts / Move Your Feet (Original Mix) – Angelo Ferreri, Andrea Monta, Karl8 Plus loads more…..

Here's Jackster "In this mix you'll hear some nods to the disco classics with Teddy Pendergrass and Jocelyn Brown blending with some more contemporary producers like Saison alongside some deadset legends like Full Intention and Miguel Migs plus a hat tip to Fleetwood Mac for good measure!"
DJ Profile / Insta / Facebook / Soundcloud
noctem
noctem is from Winchester (U.K) and runs a cool record label called Boomtic. He's included some of the best stuff from the label on this mix, plus some other killer tracks which sit perfectly alongside. In the mix you'll hear Progressive house, deep techno and some great melodic soundscapes to cling onto. We recommend checking his Mixcloud and label page.
Marcell ft Sanna Hartfield – Yours For The Summer / Blue Fear (Eelke Kleijn Extended Day Mix) / Ukrainian Voice (SAAND Remix) / Niton (The Reason) (Boy 8 Bit Remix ) / Eternal Summer (Marsh Extended Mix) / Hometown (Extended Mix) Simon Doty, Ursula Rucker / Space Cadet (Original Mix) Richie Blacker / Ricardo Elgardo – Orion / Bridged By A Lightwave (Clean Extended) / Terry Oxby – Music Makers (Professor Dictabeat Remix)
Sofi Needs A Ladder (Remix) (Weekend Heroes Remix) / Your Love (Original Mix) / Didn't Want To Hurt You (Original Mix) Maickel Telussa, / Plus a load more….
Here's noctem "This mix was compiled with some indie label tunes from the Boomtic label, which contains superb songs from the likes of Scott B and Ricardo Elgardo and Terry Oxby; I thought would really play off well against heavyweight hitters like Deadmau5 and Prydz. You'll find a real journey throughout this mix, from deep to prog to techno, funk and melodic.
DJ Profile / Boomtic / Mixcloud / Facebook / Insta
Psychebuddha
French DJ Psychebuddha has sent through an amazing low slung, dusty mix for his entry this month and we fell in love with it from the off. He's an extremely talented DJ with a huge back catalogue of tracks to dig through. His influences are vast and he has a load of great mixes up on Soundcloud covering multiple genres. You're in safe hands with this guy.

City Birds and Country F – Kusht / Melancolía – Sinego, Ácido Pantera / Kalkutta – okuma / Time – Marco Tegui, Yusuf Lem / El Hermano – Manucho
All The Wild Animals – Kollmorgen / Urmel – okuma / Star Tripper – Depart / La Hipnosis – Mert Eser / Astral – Landikhan, Niña indigo
Petra – MÖW
Here's the man himself "I produce mixes that are similar to me, sometimes with very deep sounds, sometimes very techno, but always with the same philosophy, IT'S ALL ABOUT THE JOURNEY"
DJ Profile / Linktree / Soundcloud
Runners Up
We have so many amazing entries these days that we hate leaving some of them out of our winners list. These are all very worthy of checking out.
That's it for our 1 year anniversary edition and we hope you loved the music.
If you haven't already done so then please register on our DJ database if you'd like to submit a mix for Aprils DJ mix competition.
Here's last months winners: