There is often a pretty steep learning curve to most new hobbies or professions and learning to become a DJ is no different. There are a variety of skills needed to be a successful DJ and these aren't only related to the technical aspects of mixing and performing.
DJs also need a broad skill set related to marketing and networking to make a name for themselves in what has become an extremely competitive field over the last 10 or 15 years.
In this DJing for beginners guide, we are going to break down some of the key areas to focus on and also share some resources to help you get started.


What should a beginner DJ learn?
Beginner DJs need to first learn the technical aspects of their craft which include the following.
Sourcing music
Regardless of whether you are planning to become a peak-time club DJ or a mobile wedding DJ, getting access to the right music is essential. The music you have at your disposal is your main battle weapon and failure to get this right will mean you have very little chance of making it on a professional level.
So where do DJs get their music? Now days it's much easier to find the tracks that you need for your DJ sets, as there are loads of great online services providing the latest releases, remixes and special DJ re-edits that will make your live performances unique to you.
You can subscribe to these services and either download the tracks or even stream them directly to your DJ console.
Here are some of the best download and streaming services for DJs.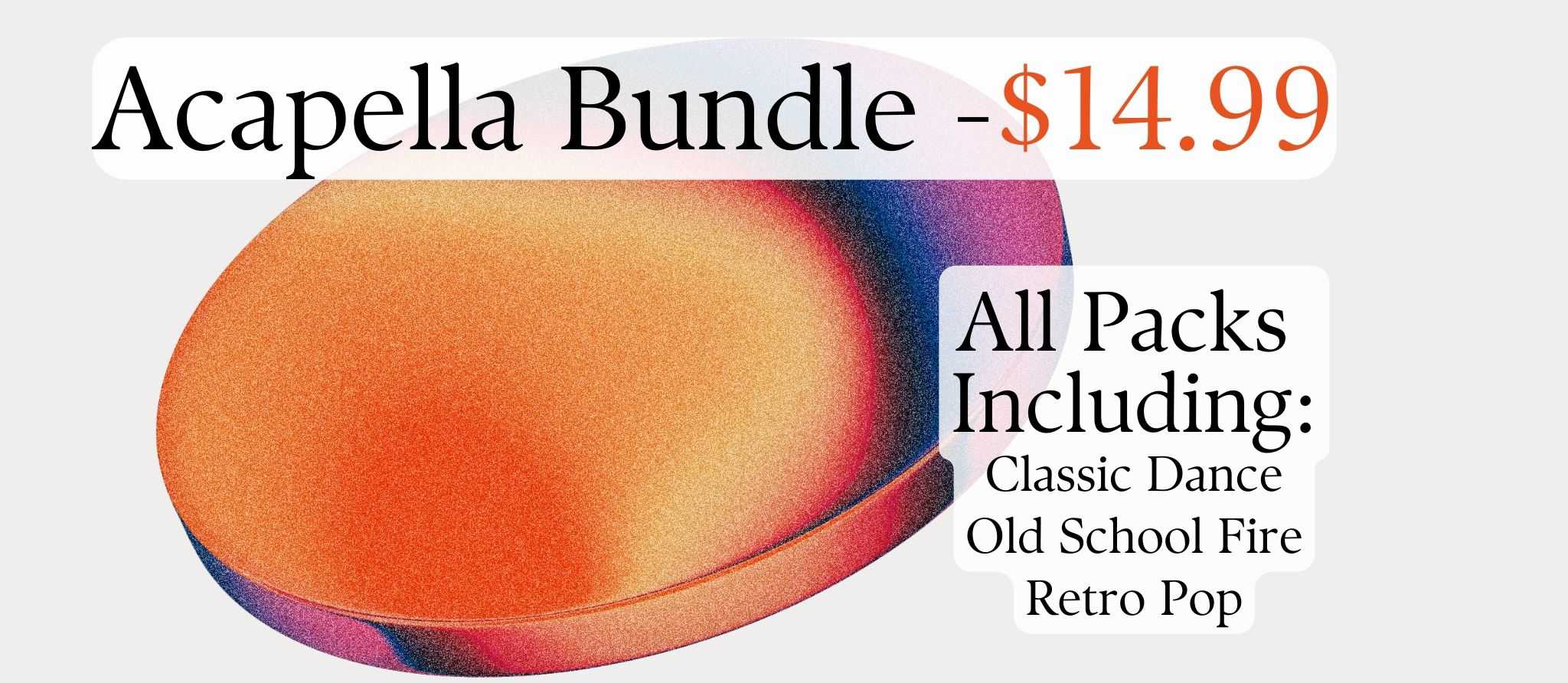 | | |
| --- | --- |
| Download | Streaming |
| | Tidal For DJs |
| Beatport | Beatport Link |
| | Beatsource link |
| Bpm Supreme | |
For the vinyl DJs out there, please check out our guide to buying vinyl records online.
What DJ equipment should you buy?
There are loads of individual brands and models of DJ gear available, but first it's important to decide which format you will be performing on. Here are your main options:
Laptop/Tablet

Music is stored or streamed from your laptop or tablet and played through DJ software. Laptop DJs also need a controller/mixer to trigger and control what is getting played.
The main software options for your laptop include:
Serato
Traktor
Rekordbox
Djay
Virtual DJ
Here are some of the main DJ controllers which can be used with Serato, Traktor and Rekordbox.
All in one:
All in one DJ consoles mean that you don't need a laptop or additional software because the music is stored and controlled from within the machine. They also have a waveform display on each deck so that you can see what you're doing. They tend to be quite pricey but you can offset the price with the cost of a laptop.
Here are the main options for DJing with All in one consoles:
Vinyl
Vinyl DJs need a good sturdy pair of direct drive turntables but can also opt for a DVS (digital vinyl system) setup. DVS setups rely on software to run and Serato is the main brand for this type of thing.
Here are the main turntable options for vinyl DJs.
USB
Playing DJ sets Via USB sticks is convenient and has become a popular format for globetrotting DJs.
However, to practice at home using this format, you will need some media players or CDJs as they're commonly referred to.
Here are some of the best and most commonly used DJ media players.
Whichever route you choose to go down with your DJ setup, the most important thing is to master using it, regardless of how simple or complex it is. This is where your technical DJ skills come in to play.
What Skills do I need to be a DJ?
Timing & Rhythm
This sounds like an obvious one, but being able to count along to music regardless of its tempo is one of the first essential skills needed to be a DJ.
Another key beginner DJ skill is being able to press the que button or release the turntable platter on the first beat of the bar.
Understanding how your music is structured.
Most commercial and dance music is structured in a similar way. Understanding how it's structured and in turn, what part of the song is coming next, will help you gain better feel for which parts of the two tracks will work together.
Certain parts of tracks lend themselves to being mixed together and others just tend to clash. For example, vocals rarely work on top of each other, whereas drum beats often do. This is a skill that usually takes a bit of time to master, but listening through to your music collection with a critical ear will eventually get you up to speed.
Beat Matching
Beat matching is the process of aligning the tempo of the two tracks that are playing so they are running at the same BPM or beats per minute. This enables DJs to play two songs simultaneously and create a smooth transition.
Modern DJ controllers can identify a tracks tempo and even sync two tracks automatically. However, learning how to beat match manually by ear is a useful DJ skill to have and will stand you in good stead in the long run.
Using E.Q
DJ E.Q's are usually found above the volume fader on the mixer and give DJs control over the different sound frequencies on a particular track.
There are usually three rotary E.Q knobs whereby the bottom one cuts or adds to the bass sound, the middle one controls the mid frequencies like synths and melodic instruments and the top knob controls the high end such as hi hats and vocals.
Using E.Qs effectively gives DJs the ability to have more control over their transitions and can generate both subtlety and energy in the mix.
Using Effects
Effects are signals that the sound passes though to add extra dynamics. The most common effects found on DJ mixers are delay and reverb. Much like the E.Q, they can be used to make your DJ transitions more engaging and sophisticated.
DJ Marketing
Once you've built up your skills and are confident that you can DJ to a good standard, you will need to think about how to promote yourself in order to generate booking on a regular basis. Here are some of the areas to think about when it comes to DJ marketing.
Banding
Define your DJ identity and consider
what kind of DJ are you?
Who's your audience?
Who are your clients?
What's your sound?
Create a press kit and include the folowing:
Choose your DJ Name
Create a Logo
Get some professional press shots
Create an elevator pitch to describe your music
Develop a design aesthetic included colours and typography
Write an engaging DJ Biography
Get someone to video you while you play
Make a killer DJ mix
A DJ mix is a bit like a business card for DJs. Put the time aside to make a professional mix that you can give to promoters and other music friends that showcases your sound and mixing style. Check out our blog on making a DJ mix with Ableton Line here
Promotion
Consider the best way to leverage all of the online platforms to let people know about yourself. Here are some good ones to start with:
Facebook
Instagram
Your own website
Mixcloud/Soundcloud
Spotify
Youtube
Face To Face Networking
Remember it's important to promote yourself online but it's arguably just as vital to go out to clubs and music venues to meet the event organisers and other D.Js. You're much more likely to get more DJ bookings if you meet promoters face to face and show them you care about their event.
Working with promoters and event organisers
Lots can be written about working with event promoters but here's a few things to bear in mind in order to ensure that you make a great impression and get asked back to play future gigs.
Ask yourself what your value is to them? If you are bringing a large group of friends with you to every gig, then you're of value. If you play music that keeps people dancing all night, then you're of value. If people are buying tickets to come and see you play, then you're of massive value.
How much should a DJ charge?
Understanding your value as a DJ will give you an indication of how much to charge. However, there are other factors which need to be considered, including the type of event, the audience size or even whether you are providing the sound system or not. We've written a piece on how much DJs earn here.
Is being a dj a good career?
Being a DJ is a great career option for many people but won't suit everyone. The plus sides of DJing are that you get to work in a profession you love with likeminded music fanatics. You also have the potential to earn well and get to travel to major cities and even abroad.

The down sides off DJing are that you will be working antisocial hours, often on evenings and at weekends, which can be hard if you have family commitments. It's also quite a competitive industry because it's a profession that's seen as being quite glamorous.
How do you start off DJing?
Once you've bought your equipment, you'll need to find somewhere to set it up so you can practice. This is where the term "bedroom DJ" comes from. Regular practice sessions are the only way to develop your sound and hone your skills. Beginner DJs make lots of mistakes and that's just part of the learning process so it's a great idea to record your DJ mixes and listen back to them to highlight the areas that need improving. Here's our blog on how to record your DJ mixes.
We've just set up an online tool for DJs which helps them get more gigs in their area. If you want more DJ gigs where you live then we highly recommend checking it out. The DJ Database
Where do I start with DJing?
Most beginner DJs start off by playing at small parties for friends or even midweek gigs at local bars. These are great for building confidence and to gain experience of playing in front of a crowd. Reading a dance floor is another key skill needed to be a pro DJ and this can only be done on the job. The best DJs in the world know how to read the energy in the room which in turn directs their song selection for the remainder of their set.
Are online DJ courses worth it?
Online DJ courses are the best way to to learn the basics for beginner DJs and also for more advanced DJs to pick up new skills and techniques. They give you the ability to work at your own pace and also to gain feedback from the instructors and the student communities surrounding them.
Which course is best for beginner DJs?
There are hundreds of online courses for beginner DJs out there so it's important to do the research. We have developed a great relationship with the Club ready DJ School who have some awesome course packages for beginner DJs. They offer great student support so you can get feedback on your mixes and have a large community of current and past students who share tips and advice for DJs who are just starting up.