February's DJ competition winners are in and the standard this month has been incredible.
We received mixes from DJs all over the globe and this month the music submitted covered more genres than ever, pushing the envelope well outside of the house and techno sets which typically form the backbone of our submissions.
As usual, you can hear the mixes in full down below and check out our winners over on their social and mix platforms.


This month our winning DJs will receive pride of place on our social platforms plus a free subscription to our online Ableton DJ mix course.
Here are February's DJ mix competition winners in no particular order.
DJ Ghost
Philadelphian DJ Ghost's entry for Feb's mix competition blew our minds. Throwing in sounds from a variety of genres including grime, dancehall, footwerk, dubstep and hip hop, it's is a complete masterclass in bass music. The mix is an all vinyl affair and is executed to perfection. Go check him out now!
Star- Machinedrum Feat Mono/Poly & Tanerelle / What You Know- Two Fingers Feat Sway (Emalkay rmx) / Shell- Schlachthofbronx Feat Double J / Topper Top- Sir Spyro (Kahn & Neek rmx) / Firing Line- Die & Mensah / Oversize Clip- Addison Groove / Stripes On A Tiger Don't Wash Away- Sully / Luv Ta Luv Ya- DJ Monita (Fracture VIP) / We Nuh Tek Talk- Numa Crew X Killa's Army /Exotica- Harmonic 33 / Le Singe- Om Unit (@45) / Drips- Philip D Kick / Brighter Dayz- DJ Rashad & Spinn / Tony Montana- DJ Rashad X Boylan X DJ Manny / Gunshotta- Machinedrum plus loads more…
Here's DJ Ghost: "You will hear all kinds of sounds. Glitch hop, grime, dubstep, UKG, footwerk, dancehall, drum n bass, jungle and hip-hop. I have never really enjoyed playing single style sets live. It's not my thing. My better skill and ability is in knowing a lot of different styles and being able to put them together on the fly to take people on a journey."
Soundcloud / Facebook / Production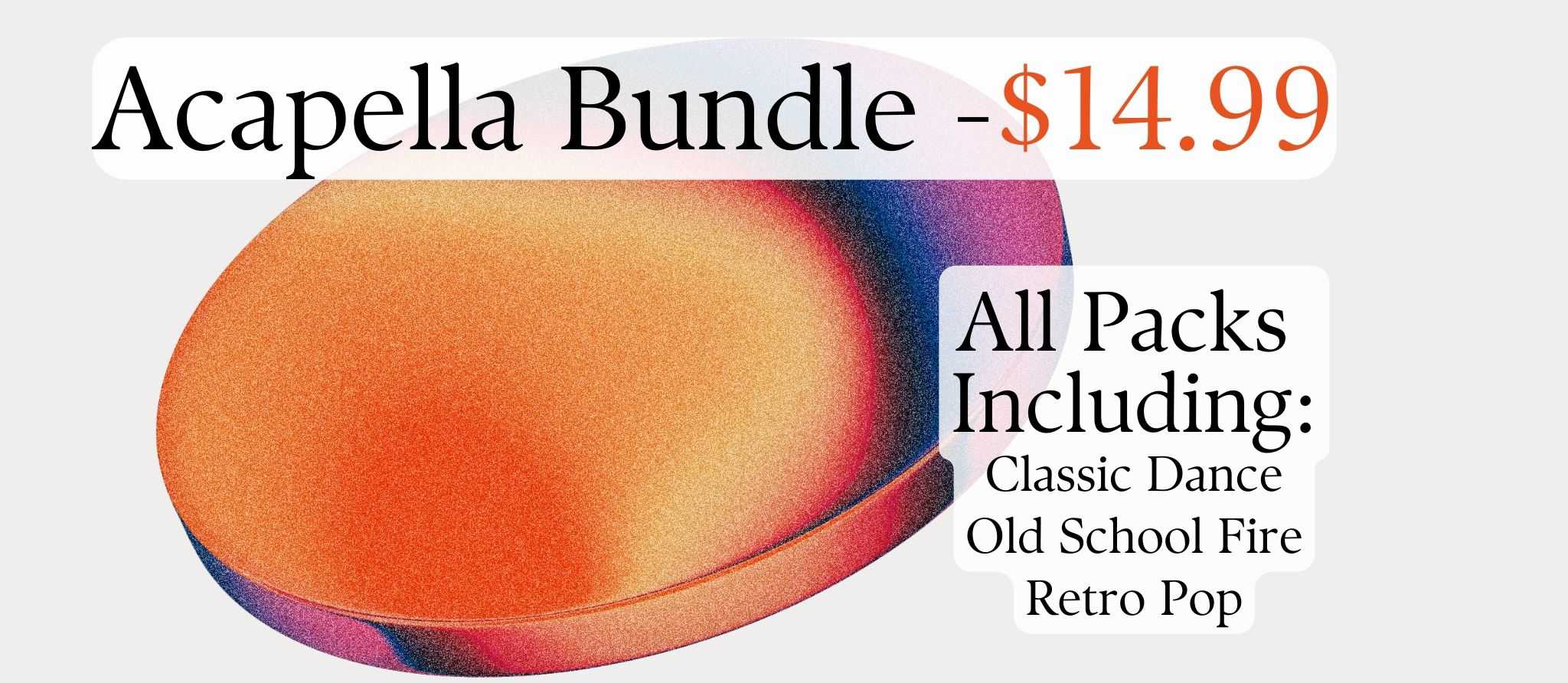 KARPMETA
Karpmeta is from Moldova and his mix entry is a sublime set of low slung dusty house and techno. Although the mix is fairly brooding and gritty, there's a real warmth to its overall feel. The music on display would work equally as well in a back room as it would on the main club system. If this is your thing then go check out his Soundcloud.
Kea [gift track] / The Cause Of Nature / Finger Games / Thiago Scoz – The Garden / Sonohat – Nohemian Rhapsody . / Altarf & Kidd – Ghost Opera . / Cernogorsk [gift track]. / Vermeil-Blank / Marcu Rares-Lunatique. / Ordovician Extinction Etched in your head / Calinie – Ready to go / Mihai Pol – Andana
This is Karpmeta: "i am musician and DJ from Moldova and i play my unique style of mixing."
NEPTUN3
Neptun3 is from Cairns Australia and with February's entry he's treated us to a snapshot of the golden era of jungle. There's plenty of classics on display from the likes of Dilinja and The Ganja Kru and the mix has a definite 90's UK feel to it. For those not lucky enough to have experienced that scene at the time, we urge you to give this one a go.
Asend & Ultravibe – What Kind of World / Dillinja – Deadly Deep Subs (remix) / Digital – Deadline / Deep Blue – The Helicopter Tune / Dillinja – Soul Control / Dillinja – The Angels Fell / Hyper-On Experience – Lord Of The Null-Lines (Foul Play remix) / The Ganja Kru – Science / Souljah – Fade To Black / Prizna Feat. Demolition Man – Fire (Urban Shakedown Remix) / Slipmatt – Breaking Free / Foul Play – Being With You / Cool Hand Flex – Melody Madness (Cool Hand Flex Remix) / Boogie Times TribeThe Dark Stranger (Origin Unknown Mix) plus a load more….
Here's Neptun3: "I have gone back to the golden era of Jungle to share some of my favourite tunes from that time."
Instagram / Facebook / Linktree
Shar-K
Romanian DJ Shar-K's mix has a great progression to it. Starting off with some dubby house, the mix then progresses into a variety of house genres with some splashes of acid thrown in for good measure. There's definitely an organic undertone pinning everything together on this mix and works really well on some good headphones.

Here's Shar-K: Before becoming one of the resident DJ`s at Club 16 in Bucharest, I started by playing at private parties and had a few live sessions at Radio Deea during Deea de Dimineata and Cinema Deea radio shows. Played at signature parties by: 16 Events, House Room, Dark'N'Trance, Minus – + Plus, D-House Events.
Facebook / Instagram / Linktree
Italian DJ / producer Erik Strauss is from Venice and his mix for this months DJ competition is heavily inspired by the 90's Bristol (UK) scene. This is definitely one for the headphones and features some nice turns and twists. Anyone who shoehorns in "Goodbye Horses" by Q Lazzarus is ok by us.
01 Faithless feat. Robert Smith – Spiders, Crocodiles & Kryptonite 02 Nine Inch Nails – Over and Out 03 Morcheeba – Blindfold 04 Soap&Skin – Me and the Devil 05 Beth Orton – Stars All Seem to Weep 06 Thievery Corporation – All That We Perceive 07 Erik Strauss – Orientamenti 08 Touch and Go – Straight to Number One (Dreamcatcher's Mix) 09 Raze – Break for Love 10 Oscat – Dem Dogz 11 Moloko – The Time Is Now (Bambino Casino Mix) 12 XXYYXX – Good Enough 13 Neneh Cherry – Weightless 14 Massive Attack – Teardrop (Mazaruni Dub One) 15 Q Lazzarus – Goodbye Horses 16 Tricky feat. Tirzah – Sun Down 17 Emilíana Torrini – Wednesday's Child 18 Joni Mitchell – Rainy Night House
Here's Erik: I am Erik Strauss, DJ-Composer from Venice (Italy). I am hardly inspired by '90s Bristol Trip-Hop style (Massive Attack, Portishead, Tricky, etc.) and also love to listen to jazz and ambient. So, in this mix, as well as in my music production, you will able to feel this background by listening to some classic tunes and unexpected songs.
dne
Melbourne based DJ dne has offered up a mix aimed firmly at the dancefloor. It's an hour and a half of slick deep house and it moves around nicely with some great vocal cuts here and there. He's fairly new to DJing and we think he's off to a great start. Head over to his Mixcloud for loads more like this.
Rabbit Hole – CamelPhat with Jem Cooke / See You – Indid / My Way (Mihai Popoviciu Remix) – Collective Machine, Syssy / Romantica (2021 Extended Rework) – Ruben Mandolini / Keys of Gods (Family Dub) – Time / Your Name – Piem / Copal (Super Flu Remix) – Oliver Koletzki / Downpipe – Mark Knight, Underworld / Aposch – Goom Gum / Opa – Kolsch / Models on Coccaine – Ticon / si – Nicone / Tell It To My Heart (Fideles Extended Remix) – Meduza with Hozier / Dazed (KAIOS Extended Mix) – Kaz James, Nick Morgan / Away From Heaven (Niko Schwind Remix) – BONDI
Here's dne: "My winning mix is Deep House and is intended to be played at the peak time of 2-4 am when the club and dance floor are packed. Make sure you listen to it LOUD… enjoy everyone."
DJ MK SA
DJ MK SA is from Johannesburg. He's an open format DJ who has put together an incredible Afrobeats mix for February's DJ competition. The set takes on board some classics from the genre from Afrobeat heavyweights including Burna Boy and Tekno. There's a light summery feel throughout the mix and it has put us in the mood for a pool party.
Burna Boy ft Stormzy – Real Life / Wizkid – Ojuelegba / Burna Boy – On The Low / Tekno – Pana / Tekno – Skeletun / Wauve – Sweet Time / Burna Boy – Ye / 8.Burna Boy ft Jeremih & Serani – Secret / M.O & Mr Eazi – Going Out Of My Way
10 Mr Eazi – Short Skirt / Burna Boy – Anybody / Ciara ft Tekno – Freak Me / Davido – Fall / Navy Kenzo – Magical / Davido & Chris Brown – Blow My Mind / Davido ft. Steflon Don – FIA
Here's DJ MK SA: I'm an International professional open format DJ who enjoys connecting people to their spirituality through music as a medium.
Mixcloud / Facebook / Instagram
Aleen
Romanian DJ Aleen has put together a discerning mix of deep house from artists in his home country and other global producers. Its aimed at a late night/early morning dancefloor but there's also some great melodic moments in there to lighten the mood. As always, head over to his Soundcloud and see what else he's got going on.
Dubtil – Vocalindas / PREMIERE Slow Down (Hostox 4AM Reinterpretation) / Dragutesku -Uantutrifor / Dragutesku – Alterego / Archie Hamilton – Space Runner / Dragutesku – Fonetic / Billie Eilish ROSALÍA – Lo Vas A Olvidar ( Octave Edit )
Chiodan -Ciocarlie / brandy – i wanna be down ( octave edit ) / Cojoc & Moldovan – Pleasure / Muse – Supermassive Black Hole (Mikhus Vocal Edit) / Niko Maxen – Decisive Matters / Balinsky – You Want (Silat Beksi Remix) (RAR802) / Bryz – Esente / Bryz – 2000 km / Dragutesku – Papusar / Stoilku – Black Magic Woman.
Here's Allen: "My music represents my vision of the Romanian deep house and minimal music scene. Furthermore, I believe the mix I presented demonstrates the versatility and grooves that this genre of music provides, besides the "monoton rhythm" reputation"
Facebook / Instagram / Soundcloud

Here's February's DJ mix competition runners up.
JADN
Chic Keen
That's it for February but we'll be back in March to celebrate our one year anniversary of our DJ Mix Competition.
Remember to register for our brand new DJ Database if you haven't already done so.
Here's our winners from last month