In this guide, we're taking a look at "how to promote your DJ mix online". Hopefully it will shine a bit of light on the best way to boost listens, engage your audience and ultimately boost your brand as a DJ.
If used in the right way, DJ mixes can be an effective tool for spring-boarding your DJ career and securing bookings that will start to build your DJ brand. Worthwhile promoters and radio producers will want to hear your sound before they book you for their event or show, so a well crafted mix is essential.
At this point it's worth noting that a solid mix is just one of the tools needed to promote your DJ mix online. For a more in depth look at promoting your DJ career, please visit our post on DJ promotion. 


Make a DJ mix that will stand out from the crowd
There are millions of DJ mixes hosted on various platforms online and it's essential that your mix is unique to you and has some sort of edge to make it stand out from the crowd.
By this we mean that your mix should engage the listener from the start and contain thoughtful track selection and creative transitions. This will obviously depend on your DJ style and the type of mix you are putting together. Club promoters are notoriously busy and a three minute beat intro at the start of the mix may cause them to lose interest and switch off.
For help on putting together a DJ mix in Ableton, head over to our online course "The DJ mixtape with Ableton Live"
Master your mix so it's as loud as the rest
There's nothing worse than a quite DJ mix as it loses impact and comes across as a bit amateur. To effectively promote your DJ mix online, You need your mix to be loud and punchy so it competes with the other mixes hosted online.
Therefore its important to master your mix once you have recorded it. There are free software options available to do this, including Audacity, which is a fairy comprehensive audio editor (considering it's free) and is pretty straight forward to use. Ableton Live also has audio effects which are capable of mastering your DJ mix to a decent level.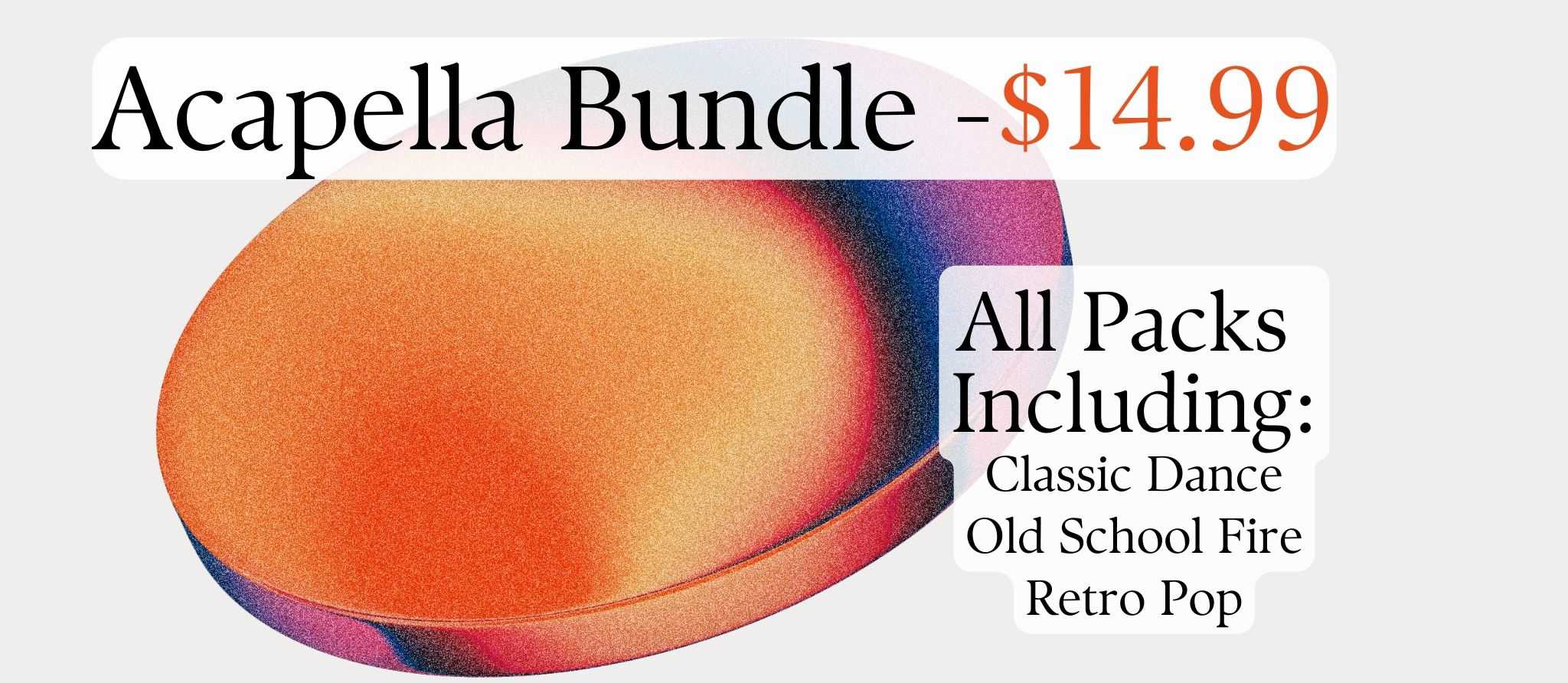 Upload to the the right Platform
As you are probably well aware, there are loads of ways to get your mix online. Let's run through some of the options and weigh them up.
Mixcloud
Mixcloud has become really popular for hosting and promoting DJ mixes online in recent years and maybe even more so than Soundcloud. The reason being is that Mixcloud have a particular licensing deal in place for long-form music, whereby artists earn royalties on tracks that are including in the mix. This means that you don't have to worry about your mix being taken down for copyright infringements.
Soundcloud
Soundcloud is also a popular option among DJs and although it was initially designed for music producers, it works well with long form audio content. Soundcloud has become much better with regard to copyright licensing so you shouldn't have any issues with mixes being taken down.
YouTube
Uploading to YouTube can come with some licensing issues. When copyright materiel is flagged by its recognition software, the licensing holder of that content can choose either to demonetise the video, which in itself isn't really an issue because the purpose of your mix is for promotion rather than making money. However, the copyright holder can also choose to block the video which means that the track in question will be muted during the mix.
Kuvo
This is one for Pioneer Rekordbox users and is essentially an online community for dance music lovers. Within the platform there is a portal to host DJ mixes which can be accessed by their global community. It is also possible to search for DJs in your local area which sounds like a great idea for getting bookings.
HearThis
HearThis is a fairly slick platform which allows users to upload DJ mixes without as many audio upload limits as Soundcloud and Mixcloud. It also has share functionality with social media and the ability to make your profile look polished and personalised.
Promote your DJ mix online
Uploading a DJ mix to a platform won't instantly attract listeners. A dedicated and consistent marketing approach is necessary for getting ears to your mix. Here are some ways in which you can promote your DJ mix online and although the main platforms mentioned earlier all work in slightly different ways, the principles can be used with all.

Consistency
Make sure you're uploading on a regular basis so that your listeners can get into the routine of listening to you.
Try to make it at least once a month but once a week is even better. Even if you have a small following to start with, regular uploading will keep them coming back.
It's also worth uploading your mix on a regular day and at a regular time. For example, a club mix may work best on the weekend, in the early evening while your audience are getting ready to go out. Alternatively, a chilled mix may work better on a Sunday afternoon.
Tags
A large percentage of streaming sites use genre specific searches when looking for new music, so its essential to play the game when it comes to tagging. Mixcloud in particular, has a limit of 5 tags per upload and they recommend using a mix of broad and specific tags. EG, House / French House / New Disco / Filtered House / French Touch. On Soundcloud it's a good idea to hashtag your friends and venues you've performed at.
Depending on the platform, hashtags can also be a good idea in order to promote your dj mix online and will be crawled by google for additional SEO.
Make a Tracklist
If you're gonna spend time to make your mix perfect, then go the extra mile and provide the tracklist. You're audience will appreciate it as it. It's also good for on-site SEO with the search feature.
Include a mix description
include a paragraph about what listeners can expect to hear in the mix. Describe the genre and a few of the individual artists found in the mix. Also include a bit about your DJ style and where you've played in the past.
Use killer imagery
Make sure your branding is on point and consistent with your other platforms. There are a load of free and easy to use graphic design options around (the most popular being Canva) so get creative, keep it simple and keep it consistent.
It's a good look when the DJ profile ties in with the mix artwork.
To do this, we recommend setting up your own branding pack which should contain the following:
Imagery:
Pictures of you DJing or images you would like to represent your DJ brand.
If you don't like using pictures of yourself, you can source images for free from a number of photo libraries including Pixabay and Pexels.
Typography:
Find a letter font that suits your brand and stick to it. Both Canva and Google fonts have a great library of font styles.
Colour pallets:
Find a set of colours that work for you and save the Hex value. There's a number of great online sites for picking colours including https://imagecolorpicker.com/. Once you have found your brand colours, you can easily import them into your graphic design software and even straight into the music platforms themselves when designing your profile.
Your brand kit should also include a DJ bio and a set of hashtags.
Collaborate with other DJs
A great way to gain exposure is to work with other DJs. Record a back 2 Back set with a likeminded DJ and share the promotion by introducing yourselves to each others audiences. Or you could create a podcast style show and invite another DJ on to do a guest mix. Either way,
Probably the most obvious piece of advice but one that is sometimes a bit overlooked. This is often because some DJs don't like promoting themselves to their friends and people they've grown up with. If this is you, then consider creating a dedicated DJ profile and promoting your mixes on there instead. Page posts, stories reels etc etc all make promoting DJ sets quite effective.
Facebook:
Although you can't host your mix on Facebook, it's a great way to put it in front of potential listeners. By joining DJ related groups and posting links, you can often draw an audience away from the platform and to your mix.
It's worth mentioning that spamming groups on Facebook is not particularly effective and can result in you being removed. Instead, interact with the group members and moderators and support the other DJs on there.
Instagram:
It's possible to include a mix link in your Instagram bio or alternatively you can use an app such as Linktree or Instabio to host a number of links to external sites or mixes.
Getting people away from Insta to your own platforms is tough, so it should be viewed as a promo tool for your DJ brand, rather than a means to direct traffic directly to your mixes.

Page posts, stories, carousels, reels and IGVT are all great for giving people a taste of your brand and will act as a tool to. promote your DJ mix online
Pintrest:
As you're probably aware, Pintrest is a visual, image (and now video) based platform. However, if you like taking the time out to create nice artwork for your mixes then it's worth throwing them up on Pinterest. You can then link the Pinterest posts directly to your mixes to gain a few more listeners.
Twitter:
This can be another great way to cultivate a following. Share mixes to the platform directly from your mix hosting page. Don't forget to use the hashtags from your branding kit to hone in on your target audience for the mix. #djmixes #djsets #djlife etc etc….
I think the biggest takeaways from this are to firstly have a DJ mix you are proud of and then make sure you cover all of the basis mentioned above to make sure your DJ mixes gain as much exposure as possible.
Remember that the DJ game is competitive so try not to get disheartened if initially you aren't getting much traction. Be persistent and reach out to your audience in a way that seems personal to them.
If you enjoyed are rundown on how to promote your DJ mix online, then check out our more general guide to DJ promotion here: