September's DJ competition is here and after sorting through a months worth of amazing DJ mixes, here are our winners. As usual, some of our winners are new to DJing and some are seasoned pros. Please go and check out their mixes, head to their social pages and show them some support.
In no particular order……
D-fens
As much as we enjoy house and techno, we get sent tons of mixes in those genres so it's a breath of fresh air when we get music through which sits slightly outside of the box. D-fens' entry showcases the sound of a DJ who is clearly in love with his record collection and in his mix you can expect to hear 35 mins of space echo's and deep dub sounds. We highly recommend giving this one a go.


01 – Ripton Hylton – Creation 02 – Skin, Flesh & Bones – Pslams Of Dub (Part Three) 03 – Ras Imruh Asha – I'm Waiting For Your Love 04 – African Stone – Run Rasta Run 05 – Horace Andy & Ranking Buckers – Them Never Tell I (Lie Teacher Girl) 06 – The Abyssinians – Tenayistillin 07 – Prince Far I & Culture – Black Reggae Music (Extended mix)08 – Roman Stewart – Hurbe Skank & Version
Here's D-fence: I'm living in Cavan, Ireland. This is actually an old mix, sometimes I'd hit record when listening to new singles at home, and sometimes the playlist would turn out great. There's some great tunes in this one, all heavyweight Jamaican roots & dub reggae from the 70's & 80's. If you're a fan of the genre or would like a taste of what it has to offer this is worth a listen!
FØ
FØ seems to have an awesome collection of music at his disposal. His mix starts off with some trippy dub sounds before heading into some pounding techno. It's music for a late night yet discerning dancefloor and i'm sure he's got big plans for 2022. Go check him out
Here'sFØ's thoughts: My name is Farhan, I am a Chicago native, who has curated memorable experiences. As an open format (genre fluid) DJ.I have promoted and DJed for a production company called House of Chi (HOC). They had weekly residencies at Spybar and other clubs around Chicago. I also helped them set up the HOC midwest trap tour. Additionally, I used to also promote and DJ for The Mid. I have booked both industry and private events. In various cities, including Chicago, Jacksonville, and New York. I wanted submit a lofi minimal techno mix. To be considered for the September DJ mixtape.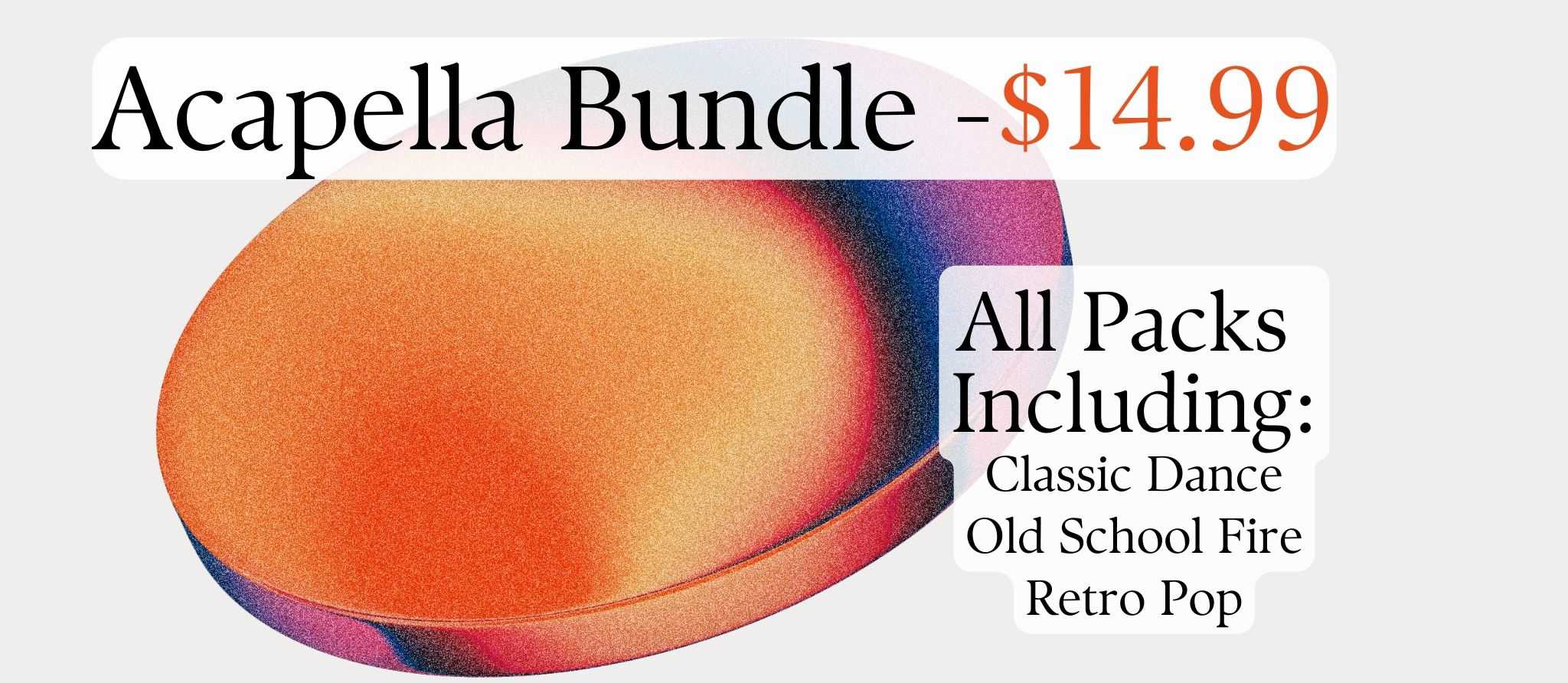 DJ Hays
We love receiving mixes from new DJs because of the energy and enthusiasm put into them. DJ Hays has only been DJing since lockdown and she has made massive progress! Her mix is a no nonsense tech house affair, executed to perfection. This one needs to be turned up loud on a good pair of headphones! Enjoy.
•Wade – Charles on acid •Truth x Lies feat Slim Dymondz – work • Josh Butler – Keep it hot • Pavement Special – Gotta get away • Chapter & Verse – Axel • Jesse Perez – Double is good, triple is better • TacoMan & Raized – Paradigm • Selco – Nice & Slow • Dakar & Benan – Gettin me hot • Sven Tasnadi & Supernova – Keep da shit (Harry Romeo remix) • Selco – Believe in me • Jack's Brothers – Alien Attack
• Mele – Groove La Afrika • Carlo Lio – Second son • Lucas Ferreyra & Sergio Saffe – The hit • Curtiba – Weird things • Neverdogs – Frontiers (Sascha Dive's going down remix)
This is what DJ Hays has to say: Hey I'm Hays and i live in Hertfordshire.
During the first lockdown myself and 2 of my friends decided to buy some DJ equipment and practice DJing from home. I absolutely love doing it and now a resident for an online radio station. You'll find in my set an hour of some great tech house tracks guarantee to make you wanna go out dance and put your hands up in the air! Hope you enjoy and thanks for listening
DJ Midlife
At The DJ Mixtape HQ we love a concept mix. This one from U.S DJ Midlife is an ode to the sound of classic rock and what we particularly liked was his use of some great re-edits. In the mix you can expect a load of familiar vintage rock, seamlessly mixed together with skill and what seems like a lot of love for the genre. Whether you like this kind of thing or not, it's a lot of fun.
This is what DJ midlife had to say: I am DJ MidLife, located in a small music studio somewhere in the Hill Country of Texas. This is The Rock Remix Classic! Not gonna lie, either you will LOVE IT or HATE IT. Taking some Classic Rock and mixing it all up. Traditionalists may yell "Blasphemy!" Plus a tribute to Dusty Beard of ZZ TOP. And a special thank you to Houston radio legend Donna McKenzie for doing the voice over.

Rishan
Rishan is the first of 2 Australian DJs this month and his mix entry is a warming collecting of emotive house and techno, put together with what seems like a lot of love. This mix has a great arc to it and the mixing is on point. Head over to his mixcloud and check out some more.
1 Cienlunares (The Soul Brothers Remix) Mynox, VANDER (DR) 2 Who Died and Made You King feat. Dom Fricot (Original Mix) Sascha Braemer, Dom Fricot 3 Pray (Monkey Safari Remix) Booka Shade, Monkey Safari, Booka Shade, Monkey Safari 4 Storybook feat. Sophia Urista (Extended Mix) Dustin Nantais, David Hohme, Sophia Urista 5 Gorgona (Extended Mix) Cherry (UA) 6 Breeze (Original Mix) Mary Mesk 7 Life Dilemma (Original Mix) Albuquerque, Who Else 8 Dark Moon (Original Mix) Danny Emerson 9 Nava (Animal Trainer Remix) Monkey Safari 10 Higher Feat. Shrii (Extended Mix) Simone Vitullo, David Herrero, Shrii
11 Find You (Original Mix) Thomas Gandey, Ubbah, Brigado Crew 12 Ego (Original Mix) Ceas 13 Outside the Dome (Original Mix) Lezcano 14 House Music feat. Arctic Lake (Original Mix) Boris Brejcha, Arctic Lake
Plus loads more….
Here's Rishan's thoughts: My name is Dean Grigg aka DJ Rishan and I live in a rural town called Mullumbimby north west of Byron Bay NSW Australia. This mix The Way Of The Heart I created during our 6th week of lockdown in NSW Oz. The global frustration of millions of people due to Covid and knowing how healing music is, I thought I would create a melodic mix that touched the heart but also got the heart pumping to dance! The mix starts off with organic house and progressively goes up in BPM to melodic house & techno. Hope you enjoy listening as much as I did creating this mix.
Zenk
Zenk is our second Aussie DJ this month and he clearly has a background in DJing and music in general. The mix is a mind melting selection of deep, dark, hypnotic house and we loved it. It's also worth noting that the mixing is fantastic and track selection seems to be second nature to him.
A bit from the man himself:
Am a Sydney based Dj\Producer who's style focuses on Deep, Driving, Atmospheric Melancholic flavours which feature predominantly, Melodic House & Progressive focused on long clean transitions with dark hypnotic flavours. If you enjoy engaging melodic tracks that take you on a journey then this mix is for you.
JimJams
JimJam probably has the best DJ name in the universe and his tune selection is rather good too. This one is perfect for a Sunday session by the pool and includes some really nice laid back house and soulful cuts. Jim also has a radio show which is linked below so please do go and check it out.
Atlas – Holo / Telpthicat – Shift / Juniorakwety – 12cc (Original Mix) / Boulevard – Couleurs De FunkSteve Cobby Ft Danielle Moore – Lefthanded Books / Benotto – Drive My Destiny / Mike Steva – Weekend Love (Louie Vega Mix) / Coeo – Like It Is / Olivier Boogie – Switch (Fingerman Dub Mix) / Hotmood – Scratch Just Like A Monkey / Kon – Runaway (Nick Monaco Remix) (feat. Bosq) / Kora & Wuachuma – AlphaChris Coco – My Beach House
Here's JimJam:
Hi, I'm Jim Joice, but I DJ under JimJamsI've been DJing since the 80s working pubs and clubs around North East England.I have a weekly show on a local online radio station where I get to play pretty much what I like. My show is usually house based, but not strictly. I also like to have weekly guest mixes from other DJs and they have sent them in from around the world.This mix I submitted for the competition is from a selection of mixes I send out to a beach bar on Ibiza called Tulp which is on the strip just along from O Beach.You can hear my tunes during the day there or all of my mixes including my past radio shows on Mixcloud…
Radio Show / FB Group / Insta
Dale Swaby

Dale's mix has a great bounce to it and you can tell he fun behind the decks. There's a nice range in the house styles he uses and he seems to be able to bridge them with ease. If you're in the UK I recommend checking him out live.
Da Lukas – Get Disco Vibes / Jamie 326, Masalo – Testify (OPOLOPO Tweak)
Luca Bisori – Don't Stop / Sub Sub feat. Melanie Williams – Ain't No Use / Fred Dekker – Houzer
Saison – Got Me Hot / Elektrik Disco – My Destiny / Harry Romero – Night (Phil Weeks Extended Ghetto Dub) / Trilogy Inc – Calling / Who Da Funk, Jessica Eve – Shiny Disco Balls (Illyus & Barrientos Extended Mix) / Martin Ikin – Sometimes (Extended Mix) / Roach Motel – Movin On (Correct House Mix)
Biscits – In My Head (Original Mix) / Ewan McVicar – Tell Me Something Good
Here's Dale:
This mix is for a set at where I am playing 'currently' in Lincoln (UK).
It takes influence from disco and puts the 4/4 spin on it for the bar, called Craft.
There are a few classic 90's trackis from Sub Sub feat. Melanie Williams to
Farley & Heller's Roch Motel project from the label Junior Boys Own.
It doesn't take itself too seriously but holds the vibe of what a good set
should be with entertaining music.
Soundcloud / FB