Mashup was once a term only used in DJ circles to describe 2 or more tracks laid over the top of each other to (in theory) create something that is more than the sum of its parts. Today the word is used more broadly within music and other creative industries. Graphic design, T.V, film and advertising are all mediums that draw on the concept of the mashup and thrive on the creative ethos of recycling the past to reimagine the future.
In DJ terms, the concept of the mashup really started to gain traction around the turn of the century with artists such as Girl Talk and 2 Many DJs releasing commercially available music (some of it licensed and some of it not so much) for non DJs to enjoy. This took the mashup from something that was only relevant to DJs to a medium that was now consumed by the record buying public and music fans online.
Back in the day, mashups were forged on 2 turntables and born out of DJs trying to extend the transition points in their mix to stimulate the dance floor. Fast forward to 2021 and the massive advancements in technology, namely the introducing of the master tempo feature on CDJs and software like Mixed In Key have thrown the gates wide open for anyone with a laptop to become a mashup artist.


We thought it would be a nice idea to take a look back at some of the best mashups of all time which have helped shape DJ culture and the broader music community alike. Although there are a load of mega-mix style mashups floating around online, this time we're gonna focus on mashups that contain 2 or 3 tracks as their central theme.
We hope you enjoy our favourite mashup picks and please let us know if we've missed any of your favourites.
Sham Sham – 99 Hearts – Jay Z vs. Architecture In Helsinki (Mashup)
I played this one at Notting Hill carnival (London) a few years back and it was a real party starter. It's a fairly simple mashup, in that it's just an acapella laid over a sparser, instrumental track. Jay-z's vocal over the top of a scando pop record shouldn't fit, but the juxtaposition really does set the dancefloor alight. We don't know anything about Sham Sham who made the mashup, but trust us when we say that this is hot!
2 Many DJs – Basement Jaxx vs. The Clash – Magnificent Romeo
We had to include a 2 Many Djs mashup in here because, let's face it, they are the kings of the genre. This one is taken from the holy grails of mashup culture, Radio Soulwax pt. 2, which is jam packed with mixes to melt your mind. The album actually features on our "Best DJ Mixes Ever" blog HERE:
Phil RetroSpector – Sinead O Connor vs Joy Division – The Joy Is Getting Married Mashup
Phil RetroSpector has been making mashups for a number of years and chooses to operate in the slightly obscure world (as his name would suggest) of retro pop and rock. All of his mashups pass a strict level of quality control and we highly recommend heading over to his Soundcloud when you have an evening to yourself and a glass of wine.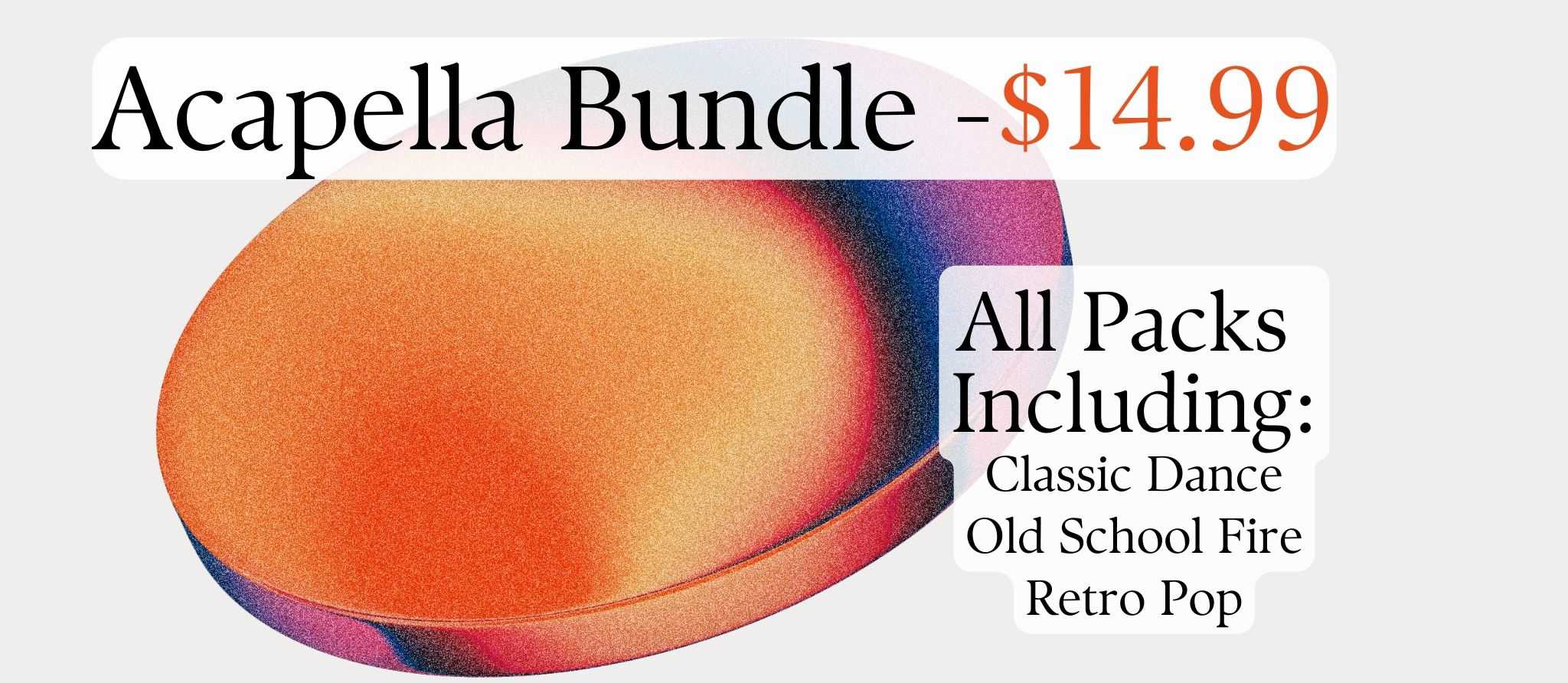 Dj Pyromania – The Chainsmokers & Rihanna – Sick Boy x American Oxygen mashup
Dj Pyromania is one of the more recent mashup artists to feature on this list. His mix of Rihanna and The Chain Smokers is slick. polished and sexy. The two tracks melt into each other to create a track which is ultimately worthy of a release all of it's own. Go and check his Facebook to find out what he has coming up.
Bill McClintock – Fleetwood Fire – "You Make September Fun" Mashup
It's insanely difficult to pick a best mashup from Bill's collection because they're all immense. This however is our favourite, in part because of the track selection and the way the two vocals duet seamlessly. Please go and check his page on Youtube because he's one of the best in the business. Enjoy.
The Reborn Identity: Groove Armada vs Annie Lennox "Paper Bird" mashup
This one is full of energy and works particularly well in the chorus. It could also be used as a great DJ tool. We don't know too much about The reborn identity apart from him having a great youtube channel full of mixes.
Raymond & Hayes – The XX vs Exile – The XXile mashup
Raymond & Hayes are London based producers & DJs and with this Mashup, they've created the perfect pop duet. The juxtaposition of 80's and 00's rock fits in an oddly weird way and is as heartwarming as it is awesome! You can actually grab a high quality version of it over on their Bandcamp
Wax Audio – Tori Amos, PJ Harvey, Björk & Massive Attack Mashup
Wax Audio have a Youtube channel full of great mashups. This is probably one of the more dirty mixes on there and features 3 famous female vocals, underpinned by a Massive Attack instrumental. It's brilliant but disturbing all at the same time.
Danger Mouse – What More Can I Say
This one is from the groundbreaking 2004 Grey Album, which is a mashup project that mixes The Beatles white album and Jay Z's Black album. The whole thing is put together really well and is definitely worth a listen.
Earlvin14 – Thunder vs. Sunflower – Imagine Dragons, Post Malone & Swae Lee Mashup
This one's racked up 5 million plays on Youtube and its the perfect pop mashup to finish things off with. This one doesn't rely on juxtaposition as the mix contains 2 fairly contemporary tracks in a similar genre but I think thats what makes it fit so well. It really is better than the sum of its parts.

That's it for our round up of the 10 best mashups of all time so please let us know if we missed any and check our other social pages for more content on DJ culture and mixtapes.
If you enjoyed this, please go and check out our best DJ mixes ever post here

If you're interested in making your own Mashup then head over to our online course which has now been made into mini courses. The DJ transitions section is now available for $7.99.
FAQ's
Q1: What is a Bollywood Mashup 2022?
A1: A Bollywood Mashup 2022 is a mix of popular Bollywood songs from the year 2022, seamlessly blended together by a DJ or music producer. The mashup typically combines the vocals, beats, and instrumentals of various tracks to create a unique and exciting listening experience for Bollywood music fans.
Q2: What is the Phil Collins and Michael Jackson mashup on TikTok?
A2: The Phil Collins and Michael Jackson mashup on TikTok is a viral music creation that combines the iconic sounds of Phil Collins and Michael Jackson. This mashup has gained popularity on the TikTok platform, as users create videos and dance routines to the unique blend of these two legendary artists.
Q3: Can you tell me more about the Snoop Dogg and Disturbed mashup?
A3: The Snoop Dogg and Disturbed mashup is an unconventional yet intriguing mix of genres, combining the smooth rap vocals of Snoop Dogg with the aggressive rock sound of Disturbed. The mashup showcases the versatility and creativity of DJs and music producers, as they experiment with different styles and sounds to create unique mashups.
Q4: Who is DJ Earworm, and what is a DJ Earworm mashup?
A4: DJ Earworm is an American DJ and music producer known for his annual "United State of Pop" mashups, which combine the year's top Billboard hits into a single track. DJ Earworm's mashups are highly anticipated, showcasing his skills in blending multiple genres, beats, and vocals to create a cohesive and enjoyable listening experience.
Q5: What can I expect from a Morgan Wallen mashup?
A5: A Morgan Wallen mashup is a mix that combines the country music artist's popular tracks into a single, seamless composition. The mashup showcases Wallen's distinctive voice and style while blending different songs, offering fans a new way to enjoy their favourite tracks. Such mashups may also feature other country artists or even different genres, highlighting the DJ's creativity and versatility.