The DJ Mixtapes's monthly DJ contest is a platform to showcase the worlds best up and coming and already established DJs.
This month we have received a record number of entries including loads of awesome mixes from South African and Australian DJs. As usual we have narrowed the entries down to 8 winners. (Details of how to enter next months DJ contest are at the bottom of the page.)
Here are our winners in no particular order.


Yugen Sill
Yugen Sill is originally from the U.K but is currently living in Taiwan. His entry for this months DJ contest is a really special mix that takes on board Hip Hop, modern jazz, soulful house and too many other genres to mention. It's been on repeat on the stereo since we received it and that's where it'll stay for some time I imagine. Fans of Giles Peterson's worldwide selections need to check this one out as it's a masterclass in genre defying DJing.
1 V, Erro, DJ Jazzy Jeff, Raheem – For da Love of da Game (DJ Jazzy Jeff Remix) / 2 Flow Dynamics – Bossa For Bebo / 3 The 8 Beat Quartet – Things in Life feat. Victor G (Easy Life Mix) / 4 LANDR-Nina Simone – My Man's Gone Now (Bona Fide Edit) / 5 Sekret Chadow – Tribalizmo / 6 Gotan Project – Vuelvo Al Sur (VANDER's Saucy Edit) / 7 B.B. King – The Thrill Is Gone (Omri Guetta & Omer Tayar Remix)
8 Tony Allen – Asiko (Yasin Hazim Edit) / 9 Parov Stelar – Catgroove (Club Version) / 10 Four Tet – Parallel 2 / 11 Groova (GR) – Back To Afro / 12 Emmanuel Jal – Kuar (Olof Dreijer Remix) / 13 Caetano Veloso – Um Tom (Ayala Edit) / 14 Infradisco – El Pistolero (Brothers in Arts Remix) / 15 Francois K – Time & Space / plus more we couldn't fit in……
Here's Yugen:
My name is Guy Herring or Yugen Sill. I'm originally from the UK, but I'm currently living in Taipei, Taiwan where I've been for the past 6 years and have a monthly residency. Previously I lived in South Korea, Thailand, France & the U.S.A. and I have travelled extensively around the globe. This experience of the world has meant I have a passion for all styles of music & get bored limiting myself to one genre. I play everything from drum & bass, to techno, to hip-hop, to deep house & everything in between.
Mixcloud / Facebook / Linktree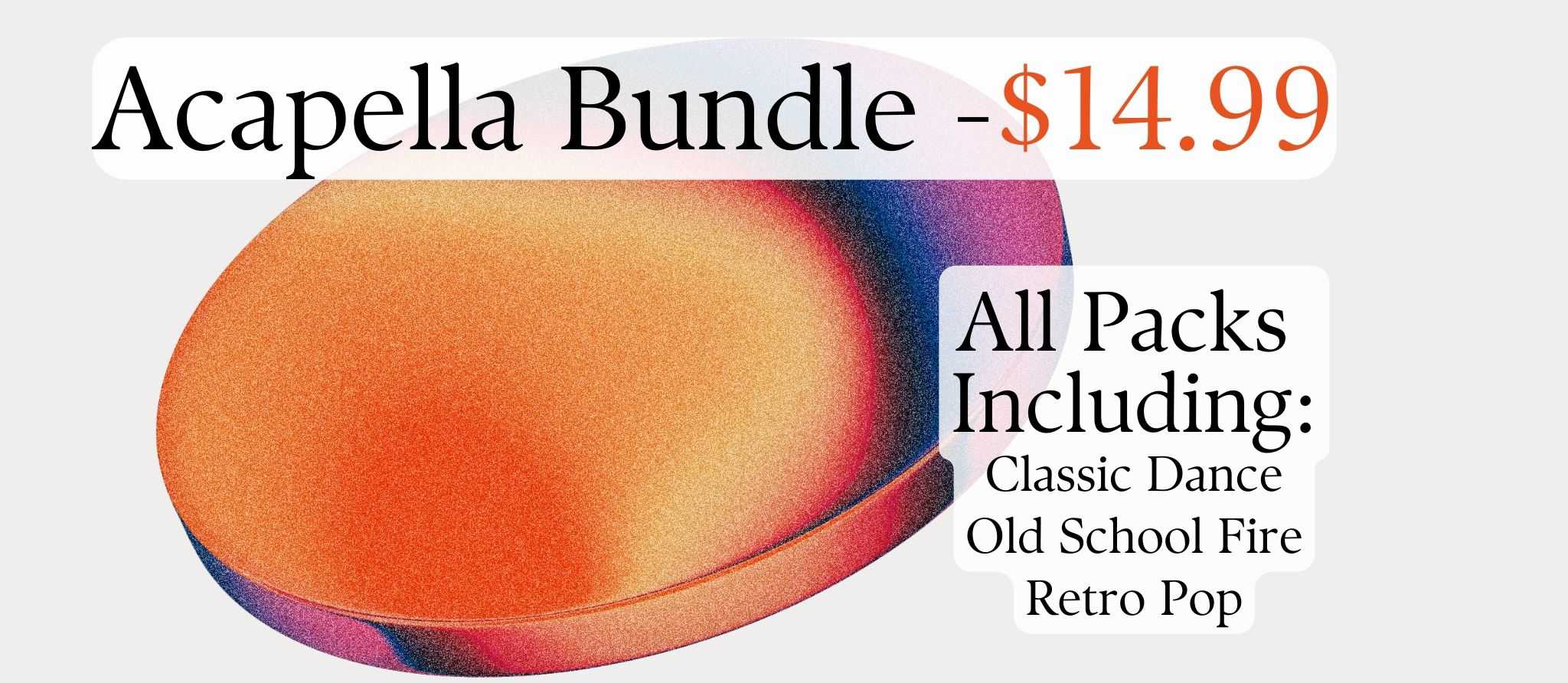 AnKa
AnKa is a Polish DJ now based in Sydney. Her entry for this months DJ contest is a sublime selection of deep progressive house and techno and is as discerning in its track selection as it is technically ept in its programming. The mix is firmly aimed at the early hours of a big dancefloor and we can see good things on the horizon for this talented young lady.
1.Monarke, SEVN (CA)-Surya (Original Mix) / 2.Beije-Promise Land (Original Mix) / 3.Black Coffee, Msaki- Wish You Were Here feat. Msaki (Bedouin Remix) / 4.Alerch-Secret Mirror (Klunsh Analog Remix)
5.Olivier Giacomotto-Kabrab (Original Mix) / 6.Stylo, Space Motion-The Last Siren (Original Mix)
7.SUZe-Late-Blooming (LADS Remix) / 8.Mimram, DJ AroZe-Close My Eyes (Original Mix) / 9.Tale Of Us, Ovend-Red Sky (Original Mix) / 10.Whirl-Target Practice (Original Mix) / 11.Dorian Craft-Ayame (Original Mix) / 12.Matchy & Bott, Oh Sleep-Apollon (Original Dub Mix) / 13.Solee-And When We Dance We'll Dance Forever (Original Mix)
Here's AnKa: I'm a Polish progressive House enthusiast and up and coming Sydney based Dj/producer. My unique palette is a combination of Progressive House, driving Melodic House and Ethereal Techno. In my mixes I successfully blend European soundscapes with the diversity of the Australian music scene. I find my biggest inspirations and influences among artists like: Dorian Craft, Matan Caspi, Stan Kolev, Solee, Mike Rish, Remcord and Pysh.
DonJuanDaDj
South AfricanDonJuanDaDj sent us a low slung selection of electronic gems for this month DJ contest. If you're lucky enough to be sat watching the sun go down with a cocktail then this mix is the perfect accompaniment. He's currently trying to make a name for himself in his local DJ scene and we don't think it'll be too long before people start to take notice.
Bambino – Rabachanaki (Silver T Remix) / Gabbana – Oceans / Massive Muzik – Ground Rule / CocoSA – Lessons / Deeper Beats – Between Worlds / Devine Maestro ft Massive R & Nex Vocal- Never thought
Euggy – West Side Warrior / Lloyd BW – Don't Go (Chronical Deep remix) / 8nine Muzic ft Xmile- Uthando Lwethu (our love)
Here'sDonJuanDaDj: I go by the name DonJuanDaDj, biological name ,Mfundo, Born in Durban, based in PE. I'm a versatile DJ, with dreams of touring the world and showcasing South African music talent the way our producers would like to be represented, and platforms like these not only motivates me, but also brings awareness to other people about my craft.

DJ DeNtha
DJ DeNtha is an experienced selector from South Africa and her mix stood out as being authentic and heartwarming from the off. It sticks firmly within the deep soulful house genre and is a complete treat for the ears the whole way through. For lovers of this sound this mix will be the best thing you've heard all year; guaranteed or your money back!
I am the voice / Story – Dj Couza / Maasai- Ike Slimster / You to me- ( mvume coco SA remix) / What you do to me – dj epitonic SA / Umdali – coco SA feat chini / Sebenzile / Uganga ngengane -Busi Mhlongo / Ke bale- methodical P QueSA feat Ayah Tlhanywe / Angie Stone – i wish i ddnt miss you ( dj tears PLK)
Here'sDJ DeNtha: My mix is one hour long … its filled with soothing soulful house tracks from rich south african vocalists…people can expect deep dance tracks that will uplift their spirits … the mixtape has songs that speak to the soul because thats what i represent to give people. The music that brings joy and light in their lives.
Oscar Black
Oscar's mix will have lovers of the deep Chicago sound going into meltdown. His track selection shows a DJ who is wise beyond his years and he's clearly at home mixing on vinyl or digital formats. He's based in Melborne and we're sure his time is about to come. We hope he sticks to his guns because the world needs more DJs like Oscar Black.
Missing soul (Ron Trent) – Paradise Regained / Trinidadian Deep – Echoes Of You / Chaos In The CBD – Mind Massage / Tayla – Timefields / Aleqs Notal – Breakdown (Obsession For Percussion bonus) / Amir Alexander – Blessed Are The Meek / Callisto – Alisson's Lair / Mr G – G's Riddem / Owen Jay, Melchior Sultana – Zest / Vincent Floyd – Illusions / Fred P – Strangers
This mix, titled 'whathef**kdoyouknowaboutdeephouse' (A homage to a Ron Trent release) is a pretty good snapshot of the sounds and feelings I am drawn to. I am a student of the Chicago and Detroit sound and look up to many of the pioneers from these two cities. I try to keep my mixing as honest and impulsive as possible. As a consequence I never do any preparation and pick based on how I feel at that moment and the vague direction I choose. This mix is perhaps not as 'cinematic' as many of my other mixes, however the feel and the journey-like quality I strive for is evident. I hope the listener will enjoy the music as much as I do. I live for this.
DJ MK4
MK4's entry is a deep brooding mix of Afro inspired electronic music. There's a strong rhythm and pulse to his selections which fit perfectly along side one another. Afro house and deep electro are the main genres Mk4 dips into and he does so with confidence and precision. A great mix by a talented young DJ.
DJ DECENTO
We lovedDJ DECENTO's entry for this months DJ contest from start to finish. It contains the best selections from Africa's emerging electronic music scene andDJ DECENTO stitches them together with creativity and love. We hope to see more from this talented DJ in the coming months. Go check out his socials and show him some love.
Sun_El_Musician – Ululate / Da Africa Deep – Humans (feat. Lyrik Shoxen & KJM Cornetist) / Supta feat Aymos & Peekay Mzee – Amajuba / Zakes Bantwini & Kasango – Osama / Mr Hands & Rude feat. Rhodalia Silvestre – African Train(Argento Dust Remix) / Sun-El Musician & Azana – Uhuru(104 BPM Interpretation) / Nobuhle – Fire (feat. Mpho wav) / Reflekt feat. Delline Bass – Need To Feel Loved(Sebastien Dutch Ushi Bootleg Remix) / Deep Narratives,Soulholic & 7Options – Abonda
Here's DJ Decento: I'm a house music DJ from Tsakane(eastrand),Johannesburg in South Africa. Having been a DJ since 2009, I'm a VERSATILE DJ for afro/afrotech/progressive/electronic House Music. you guys can get ready for your ears & soul to be taken on a journey of "the BEST" in Afro/Afrotech house from the continent of AFRICA !!!
AMC

Irish DJ AMC or Anthony to his mates, is a veteran DJ with an awesome music collection. His mix for this months DJ contest really pricked our ears for being creative in it's track selection. Techno, house and odd electronic curveballs all weave together to form a mix that would work just as well on a club system as it would on your home stereo. He's also a firm fixture at unknown.fm and a very talented designer to boot.
They Need to Know by Athlete Whippet / Run (Extended Mix) by Matt Sassari / Stones by Chris Wood, Meat
Veddel Baav by Robag Wruhme / Concentrate by Truncate / Follow (Maxim Lany Remix) by Flo Mrzdk, Peter Jürgens / Stamina by Andre Kronert / Higher Level (Bicep Remix) by Isaac Tichauer / Under The Radar (Rozzo Remix) by Mike Shannon, Fadila / Breakout (Marwan Saab Remix) by Battric, Mivu / Artists & Models by Publicist / Consignia ( Truncate Remix) by Kamera / Brennweite by Mike Dehnert / Urano Beatz (Extended Mix) by Sergio Fernandez / That Mysterious Way (Doubting Thomas Remix) by Yaya / Atlas by Bicep / Copa Ka Bang Ah by Doubting Thomas, Valentina Cx / Disfunction (Martin Eyerer Remix) by Mihia Plus a load more we couldn't fit in…..
Here's AMC: My KTF60 mix really was about trying play in a more eclectic musical style compared to my straight up Peak Driving Techno Sets… it was more about trying to play techno in a more interesting way… where techno in all its forms, minimal and deep and even some straight up house tracks, all weave together to create an interesting, ebb 'n' flow style, musical journey. This is not a rave set… I have done many of those, this is hopefully something that you can go back and listen to multiple times.
Facebook / instagram / Linktree
That wraps things up for this months DJ contest. If you're interested in submitting a mix for next months competition then just DM us a mix link on Soundcloud or Mixcloud to one of our social platforms- Facebook or Instagram