Our objective when starting our DJ competition back in March, was to shine a light on some of the amazing DJs around the globe who have a passion for the art of mixtapes and music sharing. Over the last 9 months, we've had the pleasure of receiving tonnes of high quality DJ mixes, in just about every genre going. It's been a real pleasure listing to them and connecting with so many brilliant human beings!
We're taking a month off over Christmas to give our ears a little rest, but we'll be back in Jan to kick start 2022's DJ competition. We've also got some exciting news to tell you, but we'll save that till the new year.
Please go and check out Novembers winners below and, as always, go and show them some love.


Kiko de Gallo
Spanish DJ Kiko's mix entry for November was a truly inspiring mix of world flavours and electronic grooves, tied together with calmness and subtlety. I would imagine he's inspired in some way by the likes of Nichola Cruz and Nicholas Jarr, which is obviously no bad thing. We can't recommend this one highly enough.
Mercedes Nasta – Paricutin (El Buho edit) / Seba Campos – La Pastorcita Perdida / Depart – Nesh / Stefan Obermaier – Keya / Nakriz – Moniety (Zuma Dionys remix) / Guem & Zaka Percussion – Le Serpent / Kapchiz – Todo / Rodrigo Gallardo – Kompaz (Kermesse remix) / Sabo – Pobre Tulum feat. Mendrix / Amine K – Hamdouchia (Yamil remix) / Simon Diaz – Garcita (El Buho edit)
Here's Kiko's thoughts: I'm from Cadiz (Spain) living in Kansas City (USA). This mix is part of my Global Beats series. You will find a constant interaction between electronic and World music. At times, you will feel very deep into percussive and melodic World sounds and, next, without noticing, you are deep into synth driven electronic music. The mix starts slowly to set the mood of what's to come and, little by little, it builds up intensity. I always try to surprise the listener and find ways to blend different genres into a mix. I could say this mix has elements from Latin electronica, downtempo, organic house, melodic house and World music.
Facebook / Insta / Bandcamp / Mixcloud
KIMBO
Kimbo is from Bordeaux in the south west of France and he's offered up a mesmerising blend of afro house for this months DJ competition. His mixing style is completely unforced and the flow is balanced yet engaging. The music selection is also amazing and we highly recommend anyone interested in this sort of thing to head over to the tracklist for some trainspotting.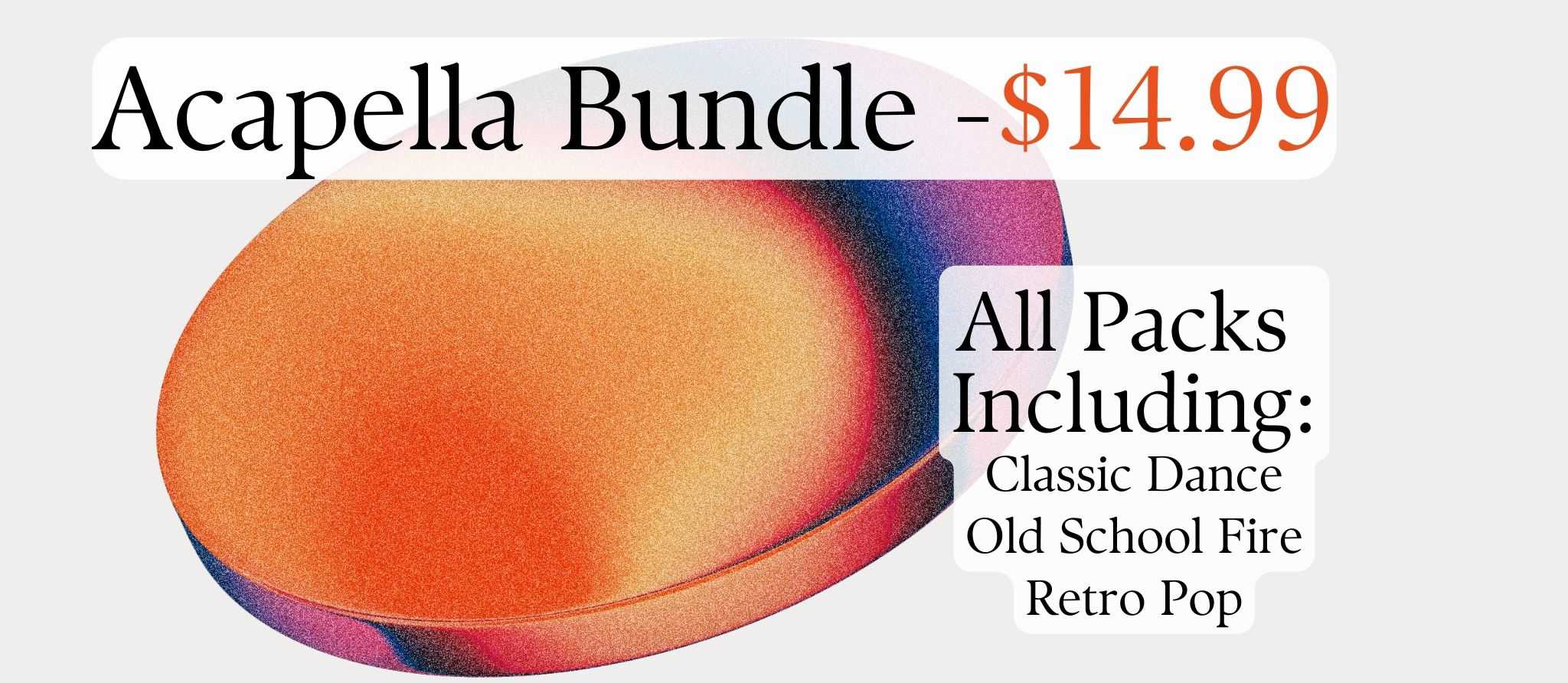 The Special AKA – Free Nelson Mandela / Msaki – Mtakababa (feat. Kabza De Small & Focalistic) / DJ Stokie – Superman (ft. Kabza De Small, Masterpiece YVK & Madumane) / Busta 929 – Mmapula Ft Mzu M / Kamo Mphela – Dubai [Feat. Daliwonga, Sizwe Alakine and Tyler ICU] / UNLIMITED SOUL – Piano Hub / Nandy & Sho Madjozi – Kunjani / Busta 929 – Beke Le Beke (ft. Zuma) / Unlimited Soul – Utlwa (Ft Maeldalelo) / Kabza De Small & DJ Maphorisa – Asibe Happy feat. Ami Faku / Musketeers – Danko feat. Azmo / Vigro Deep – I Am Vigro Deep / Karyendasoul & Zakes Bantwini – iMali feat. Nana Atta
Here's a few words from Kimbo: I'm KIMBO A.K.A DJ 12.7 from Bordeaux in France. My mixes are inspired by house with a Afro touch and all done an Ableton Live with AKAI APC 40.
Soundcloud / Facebook / Insta
Miss Chants
Miss Chants is from South London and she's aimed her mix firmly at a busy dance floor. She's taken tracks from the last decade in house music and although some of it is fairly familiar, she's stitched things together to come up with a deep and rolling club mix that should get club promoters very excited.
Forrest – Marlon Brando / Finnebassen – In love with you / John Monkman – itakare / Hnqo ft Bip – city lights / Hot since 82!- like you / Volkder- different beat / Pawsa -riddem / 187 – dance / Marcellus – don't rush (young t and bugsey ) / Bas Bellini – that's right / Dennis Ferrer – touch the sky / Low district -lift me up / John summit – deep end / Pawsa – party
Fancy fux- stripper / Na rosina – fables and fairytales deniz kurtel remix
Here's Miss Chants: This mix contains a little bit of sugar spice and everything nice. A little bit of everything for everyone. A musical journey taking you from 2011 – present, a mix full of songs that give you the goosebumps and also make you groove. Featuring artists such as Pawsa, hotsince82, John monkman, Bas Bellini and more.
Facebook / Insta / Soundcloud

Flash
Flash is from Cardiff, Wales (UK) and is a man with an amazing record collection. He's got a load of great mixes up online which span downbeat, house, jungle and everything in-between. His mix for November's DJ competition is warm and low slung. We particularly liked the way he uses vocals sparingly to accent the mix. His 20 years behind the controls is very apparent.
Four Tet – 4T Recordings / Olafur Arnolds – Say My Name (feat. Arnor Dan) / Spooky Black – Pull / Bless The Mad – We Must Carry On (feat. Edson Sean & Arin Maya) / Charles Webster – This Is Real (feat. Shara Nelson) / SAULT – Miracles / Danae – Amnesia / Gabriels – Professional / Kendrick Lamar – Hair Down / Four Tet – Lion (Jamie xx Remix) / Charles Webster – Music (feat. Thandi Draai) / The African Dream – Makin' A Living / SAULT – Bow (feat. Michael Kiwanuka) / SAULT – This Generation (feat. Laurette Josiah) / Midlake – Roscoe (Beyond The Wizard's Sleeve Remix) / Koze – Muddy Funsta (feat. Kurt Wagner ) / Chandelier – Santorini Sunset, Lovers In Time / Hjaltalin – Ethereal
Here's the man himself:
Hi, i'm Jordan Bowen AKA Flash from Cardiff, Wales. I've been Djing for over 20 years with a versatile taste, from jungle to house music and everything in between. I see music as my therapy and love getting lost in the moment, whether i'm playing an energized peak time driving set or the more mellow ambiant tones for the super layed back audiance. One thing you'll notice that infuses my DJ sets together is the infectious feel and good atmosphere.
Petit Napoleon
There's been a stack of really talented DJs and producers from Romania over the past few years and Petit Napoleon fits right in. His mix for November is a masterclass in micro house and is the work of a DJ who is at the forefront of that scene. For the past few years he has been cementing his reputation in clubs like Database, Molotov, Unique and Inside Busteni among others. If minimal electronic music is your thing then you need to check out his stuff!
Here's what he had to say: My sound is nothing ordinary, being comprised of various mixture of tracks, vibes and feelings, which are taking my listeners to the next level of euphoria when hearing me playing Live.
Sir.Snooki
Sir.Snooki is originally from Manchester (UK) but now lives in Australia. His entry for this months DJ competition grabbed us for having a clear direction and overall arc to the programming. There's loads of melancholy in the selections and at points the mix nods its head to the brilliant John Talabot. We're sure he's gonna go on to do some good things.
Igbo, Damabiah / Samsara, Somelee / The land, Nopi / Life path, Pippi Ciez, Feat Ning Ning / Allowed to try, Flowers on Monday / Actinia, Tuba Twooz / Reborn, Jaanah / Mari Hut, Llosa Katelonos / Albei, Confroac, Emmanuel / Good timber, Larson / A little happiness, Peve
This is what he had to say: Essence of life opens as relaxing, deep & melancholy, as the mix It quickly builds, louder, harder, and soars to incredible dreamy power. But by the end, we are changed, energized & raw – and the poetry has become pure emotion.
Insta / Facebook / Soundcloud
Roman Martinez
We don't usually take mix submissions from radio shows with talk-overs but Roman's entry was just so good that we had to include it. Roman is a U.S DJ from Harlem. His mix is a deep dive into his record collection and we should all feel privileged that he's let us come onboard. There's a definite outline to the set and a great climax which includes a Loui Vega number.
Hugh masakela- masquenada pt II / Emilio Santiago- la Malaya / Hugh masakela- masquenada pt I / Towa Tei-Technova (Mr. PC Edit) / The Bongo Hop- Sanora / Coastlines- Downtown / Samba De Slvia- ?? / Sabrina Malheiros- brisa Mar (Nicola conte rework) / Toco-Meu Rio / Bobby valentin- Amor a medio tempo / Angel candles- hace tiempo / Emilio santiago- bananiera / Nickodemus- mi swing es tropical / Gal costa- vetapa / Marcos valle- escape / Banda Black Rio- Mr. Funky Samba / Emilio Santiago- depois ….. plus a load more!
Here's Roman: A unapologetically hyper selective set of some of my favorite Jazz, funk, house & breaks from all over the world. A journey into my record collection and digital collection. Expect some salsa, original music from Brazil, edits from Detroit to London and more.
DJ 3maj

We love the idea of a concept mix in the office and with his entry for November's comp, Serbian DJ 3maj has come up with a masterful mix inspired by Daft Punk's Homework and Discovery records. It almost has a mash-up or mini mix feel to it and slams through 50 mins with 25 well programmed French touch bangers. Great fun sunshine music!
Vanilla – Suede / Shadley Peterson – Cowabunga / Shadley Peterson – Dolphins On Molly / Shadley Peterson – Paradize / Cape Coral – Better Ways / Doktor Plekter – BitterSync / Shadley Peterson – Marcus Funkee ( w/ Luminessence ) / Risonam – Fake Perfume / Doktor Plekter – Kraftfull / ev.exi – Remember / Tendencies – Footsteps ( w/ Supersex420 ) / Tendencies – Small Clone / Proux – VHS Loving / acidente – Gotta Go Crazy / acidente – Vibrato / Flamingosis x Tendencies – Hidden Crush / Proux – Funk Express / Aritus – Summer With You
Here's DJ 3maj: This mixtape was inspired by Daft Punk's Discovery and Homework albums. You can expect to hear nostalgic sounds from the 80s coming out of the synth-funk genre with the influence of Japanese city-pop and French house. It can be classified as future funk with a spice of vaporwave. Fun, fast and creative music that will make you freak out in a good way.
Insta / Facebook / Soundcloud / Bandcamp / Website / Youtube
Runners up

We always have a load of great DJs who don't quite make the final winners list, so we wanted to include their mixes in a new runners up section. As with all our winners, please go and check out their mixes and give support.
Shar-K
Pauli Phonic
PSYCHEBUDDHA
Here's last months winners: