Our DJ mix competition is back after a break for xmas and we're excited to bring you 8 more killer mixes in the form of our January winners list.
As usual, we've had some great mixes sent from DJs based all over the globe and we've handpicked the entries which we felt were the most unique, well thought-out and memorable.
One of our winners will have their mix featured on an online U.K radio show and will be announced on our socials next week.
All winners will receive a free subscription to our online course "The DJ Mixtape with Ableton Live"
All DJs will have their profiles uploaded to our brand new DJ Database Here:
Liamo
Liamo is a Brooklyn based DJ who has an eclectic take on house and spacey electronica. His mix for this months competition weaves sounds from around the globe to create a set which is deep and engaging. His love for off-kilter electronic music really comes through and we highly recommend taking some time out and turning this one up on your headphones.


Błoto – Prostota / Joint4Nine – Gotta Have it / Malik Alston & Painted Pictures – Latin Move / Steve Bach – Rain Dance / DJ PASTA – Freaking Woodoo Music / Malik da Freek – Cardi (Kush Jones Sensitivity Mix) / Llewellyn – True Stories / Vito & Druzzi – Night Masquerade / SHEE – Jiraya / Gorillaz – Opium (Liamo's Club Flip)[Unreleased] / Panooc – Low Ways / Brain De Palma – Particle Fever / AceMoMa – A New Dawn / I:Cube – Tunnel Vision
Here's Liamo – I draw inspiration from a wide array of genres like Jazz, Funk, New Wave, early electronica and beyond. In this mix, I wanted to bring together all the sounds that I encounter and listen to on a daily basis. I also hoped to feature sounds from around the world plus some fine cuts from the NYC underground."
DJ Heavy Stylus
DJ Heavy Stylus is from the South West of the UK. He's spent the past 20 years collecting an awesome stack of music and honing his skills behind the decks. If classic Hip Hop and funk is your thing then please go and check him out over on his Mixcloud. His mix entry for Jan is a masterclass in old school Hip Hop programming, put together by a quality DJ.
DJ Eclipse – Dedication (Main Mix) – AV8 Records, 1996 / LL Cool J – The Boomin' System (The Underground Mix) – Def Jam Recordings, 1990 / Kenny Dope Presents The Mad Racket – Supa (Deep In Brooklyn Mix) – Big Beat, 1991 / DJ Pump & Hedspin – No Escapin' This (Eh! Team Party Break) – Ghetto Musiq, 2015 / N.W.A. – Fuck Tha Police (Jim Sharp Remix) – Not On Label, 2020 / DJ Soopasoul – Push Em Up Now – Soopastole, 2021 / Three Times Dope – No Words (Pump 'N' Hip Hop) (Rif Raf) – Arista, 1990 …. plus loads more.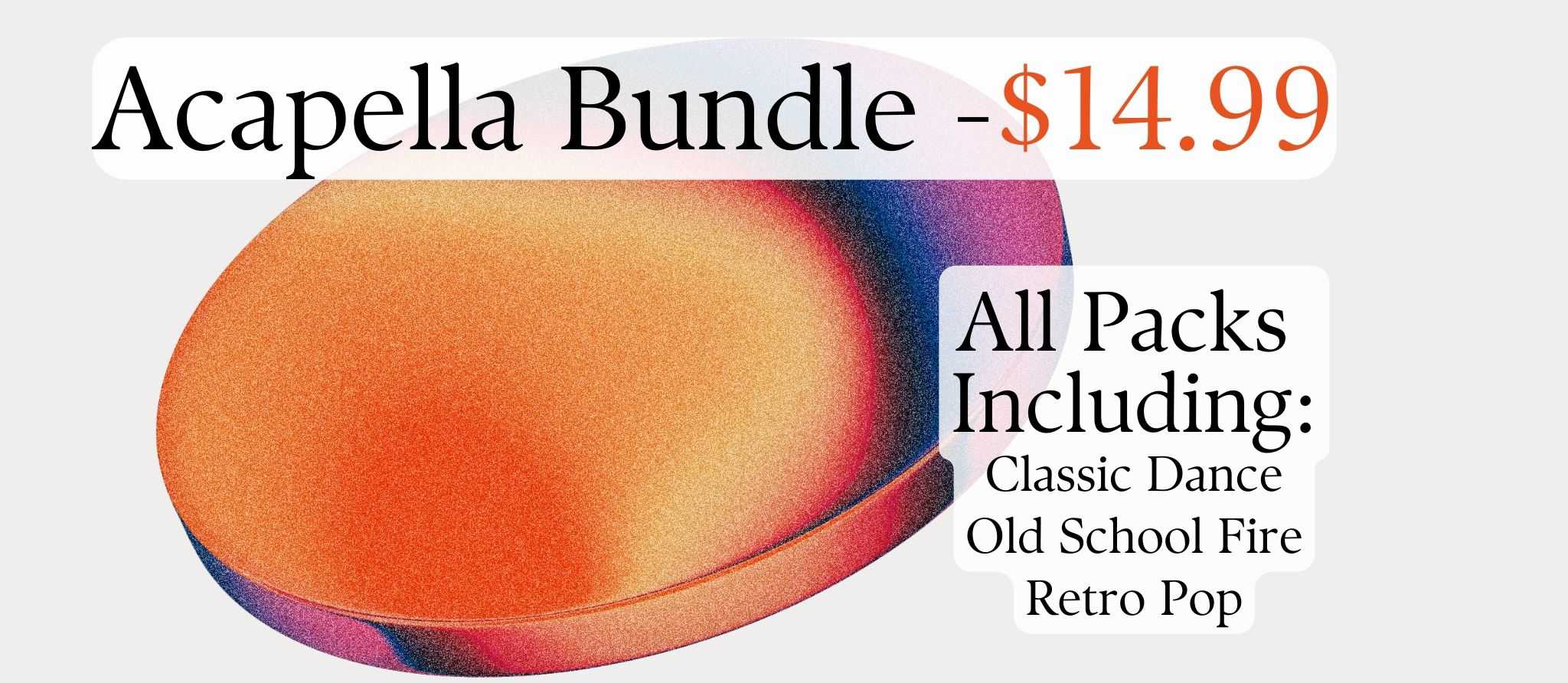 Here's the man himself: "I've been DJing in bars, back rooms of nightclubs and playing support slots across the South West of the UK since the year 2000 (and I've been a self-confessed vinyl addict since around 1995). My next gig will be at Buggin' Out on the 5th February, a hip hop, funk and soul night at The Angel bar in Exeter."
Facebook / Mixcloud / Soundcloud
BMA
BMA is a French DJ now residing in Madrid. His mix for our January DJ competition is a well executed house mix, inspired by the consistently awesome Defected Records. This is the sound of an experienced DJ doing what he does best. I'm sure the house heads will love the tracklist, and indeed the full mix below.
Tony Garcia & Rubber People – Little Birdy (extended) / Louie Vega & The Martinez Brothers – Let It Go (with Marc E. Bassy) [Dom Dolla Extended Remix] / Babert & Hatiras – Chicago 909 (Hatiras Extended Remix) / ngo Tamarin – Where's Eric (Extended Mix) / Robosonic & Ferreck Dawn – Lovers & Haters (Extended Mix)
Francisco Allendes – Always Around (Chelina Manuhutu Remix) / Guz & Havoc & Lawn – Come Back (Extended Mix) / Italobros – Toxa / Andruss & Bob Musella – Tus Besos / Juanfe Martinez, DavidDuran & Miguel Orozco (Maot) – Tabaco & Brea / Snilloc – Lines (James Cole Remix) / Michael Bibi – Paradise (feat. Kitty Got Claws) / GruuvElement's – Cali / Addair – Deep Voice
Here's BMA- "
I used to play deep House, tribal/latin House, clubbing House but my favourite style is Tech-House. This mix is essentially composed of pure clubbing house tracks that sound like Defected in the house DJs's sets."

Ger Conway
Ger is an Irish DJ with a love of house music in all its forms. For January he entered a mix which was both pumping and feel good, with a few classics thrown in for good measure. Ger has an energetic mixing style and is also a great radio host. If you're into this kind of thing then go check out his show here.
Sllash & Dope – Keep me Working / Sandy B – Ain't no need to hide / Santê – Calypso Dream / Hellotyoe – Never Enough / Denton – Depend on me / Jay Vegas – High / Ludo Lacoste – Good Love / Alex Lennon – Touch Me / Demou – Sing your Praise / James Hurr – Love Together / Mattei & Omich – Why / GW Harrison -Out of my mind / Neil Porter – Amado / Dario D'Attis – Devil Kiss my dub / Siwell & Umberto – Make it hot / Plus a load more…
Here's Ger: "This mix consists of tech, progressive and jacking house . Feel good and pumping tunes throughout the mix and an absolute 90's classic to finish the set off"
Facebook / Instagram / Mixcloud
This Is JB….
This Is JB…. is part of the Club Ready Tribe and a regular on their radio station. This month he has sent us through a concept mix and you know how much we love those. In his mix he has focused on tracks in the key of B Major and A Flat minor. Or 1A and 1B for the Camelot wheel nerds out there. The result being a smooth journey through some epic house and melodic Techno. We really enjoyed this.
Intro Hunter/Game, Primal / Birth (Original Mix) Cheese, Cheese / Tayrona (Original Mix) Sultan + Shepard / Black Layers Hunter/Game, Primal / Granit (Original Version) Elian / Kante (Original Mix) Jonathan Kaspar / Ocean (Extended Mix) Henri (BR) / East Type (Original Mix) Helen & Boy / Night Rider (Original Mix) SLP / With You (Original Mix) MAIAM / Bless (Original Mix) Synasthesie / BLUE (Dirty South Extended Remix) Tiesto, Stevie Appleton
Here John: "I'm a regular, weekly Twitch streamer and i've developed a thriving and welcoming community on my channel. Recently I began performing a weekly House show on the recently launched Club Ready Radio. Catch my House sets every Saturday 10pm-12am. "
Twitch / Facebook / Instagram / Mixcloud
Zeplo
Zeplo is a Parisian based DJ with a love for global electronic music. His mix submission for January contained a superb selection of Arabian electronic influences and was a complete joy from start to finish. We highly recommend checking out his Mixcloud cos there's a load of great mixes inspired by sounds from around the globe.
Lui Mafuta – Laja / The Soul Brothers – Salam (Ramiro Rossetti Remix) / Anatolian Sessions – Parpar / Anatolian Sessions – Kevi / Valeron – Morocco Night / Fake Mood – Paramatma / Kora – Fragile / Bodaishin – Nakhuda / Simon Vuarambon – Ethiopian / Sous-sol – Gyaan / MiRET & Tugçe Kurtis – Paloma (Roderic Remix)
Here's Zeplo: "The Mix's main idea is to take a trip from 100 to 125 BPM, from lazy to energetic tracks. I hope that you will enjoy this hour of world electronic music and that it will help you to receive some peaceful and positive vibes.
Facebook / Instagram / Mixcloud
Frenz Cook
Frenz is based in Amsterdam and plays a mix of summery and deep house with a touch of techno thrown in here and there. We loved the overall feel of his entry for this months DJ competition and we hope everyone enjoys the journey as much as we did. Head over to his Mixcloud and show him some support.
Lilly (Berny Remix) Submantra / Feel It In My Soul (Tim Rella's Rub) / Apricot (Original Mix) / Wired To Meet You Tommy Boccuto S / Hopeless (JT Donaldson Remix) Dirtytwo Puro / Miles Away (Original Mix) Themis Flessas / Your Love (Original Mix) ColorJaxx / Wurlin Around (Original Mix) / Teddy Walker /(Original Mix) Subjoi Shall Not Fade / Give Love (Original Mix) Chanwill Moiss / super Dupa (Lebedev RU Remix) Col Lawton, Liz Jai / Everything Is Going To Be Alright (Original Mix) Barry Can't Swim
Here's Frenz: "This mix contains Deep Groove sounds, like I like to make all my mixes. I go for the summer feeling and I prefer to see us chilling on the beach"
Instagram / Facebook / Mixcloud
DJ Caterpillar

DJ Caterpillar is a Slovakian DJ with eclectic tastes. His mix entry was packed with deep house grooves that really got us in the mood for hitting the clubs. He has 20 years of experience behind the decks and a stack of great DJ mixes over on Mixcloud.
Nino – Baracuda feat Bobby Deep (Martin Ruihz Remix) / Bas Roos – Midnight People (Original Mix) / Bas Roos, Guy Steve – Piece of Soul (Original Mix) / Black Loops – Sex (Original Mix) / Mousse T., Lovebirds – Closer to You (Original Mix) / Saison – I Need Ya (Original Mix) / Studioheist – Do You Want My Love (Original Mix) / Elderbrook – How Many Times (Andhim Remix) / Jullian Gomes, Sio – 1000 Memories (Fred Everything Remix) / Kraak & Smaak – Keep It Together feat. Luxxury (Bas Roos Remix) / Bruze D´Angelo – Can I Get A Witness (Original Mix)
Here's the man himself: "I come from Central Europe, from the town of Zilina located on North of Slovakia. During my 20 years of dj experiences I don't have problem starting sets with lounge and ending with swing´n´bass, but I prefer to play house music and all its sub-genres."
Instagram / Facebook / Mixcloud
Runners Up: We've included some mixes below of the DJs who very nearly made our January winners list.
Thats it for January's DJ competition. If you'd like to submit a mix for February then please DM us a mix link our our Facebook or Instagram.
Here's our winners form November