We've spent another month sifting through over a 100 mixtapes for our DJ competition and pulled out 8 which we feel contain imagination, creativity and great track selection. Please check out the winning mixes below and lend some support for the DJs by heading over to their platforms and showing them some love.
Details on how to enter next months DJ competition are at the bottom of the page.
These are our favourite 8 mixes from this months competition in no particular order.


DJ Thomas Haak
Thomas Haak's entry really did brighten up our day. It's a masterful selection of Brazilian music, recorded live from his balcony in Berlin. Thomas has a deep record collection so we highly recommend heading to his social platforms to dig out more mixes from this DJ magician.
This is what he has to say: Brazil, RareGroove, Jazz, Disco & House are my beloved genres but thisis a Brazil only mix, made during the 1st lockdown (April 09, 2020) on my private balcony.
Check him out here: Instagram Facebook
Tracklist:
Barbatuques Baianá (Wolf Müllers Drum Drop) / Fatnotronic & Poolside Esperar Pra Ver / Dubben Jesus Boogie / Neno Exporta Som Deixa A Tristeza / Yuksek Do Beijo / Turbotito, Phillipi & Rodrigo Canção Para Laia / Marcos Valle Estrelar (Bubbling Minds Disco Edit) / Gilberto Gil Toda Menina Baiana (Tahira RMX) / Fatnotronic & In Flagranti Botoque / Yuksek & Fatnotronic Bateu / Joutro Mundo Boogie Da Central
Joutro Mundo Cores / Yoruba Singers Black Pepper/ Eliana Pittman Quem Vai Querer / Sonzeira Bam Bam Bam (feat. Seu Jorge & Giovanca)
Cotonete feat. Di Melo A.E.I.O.U.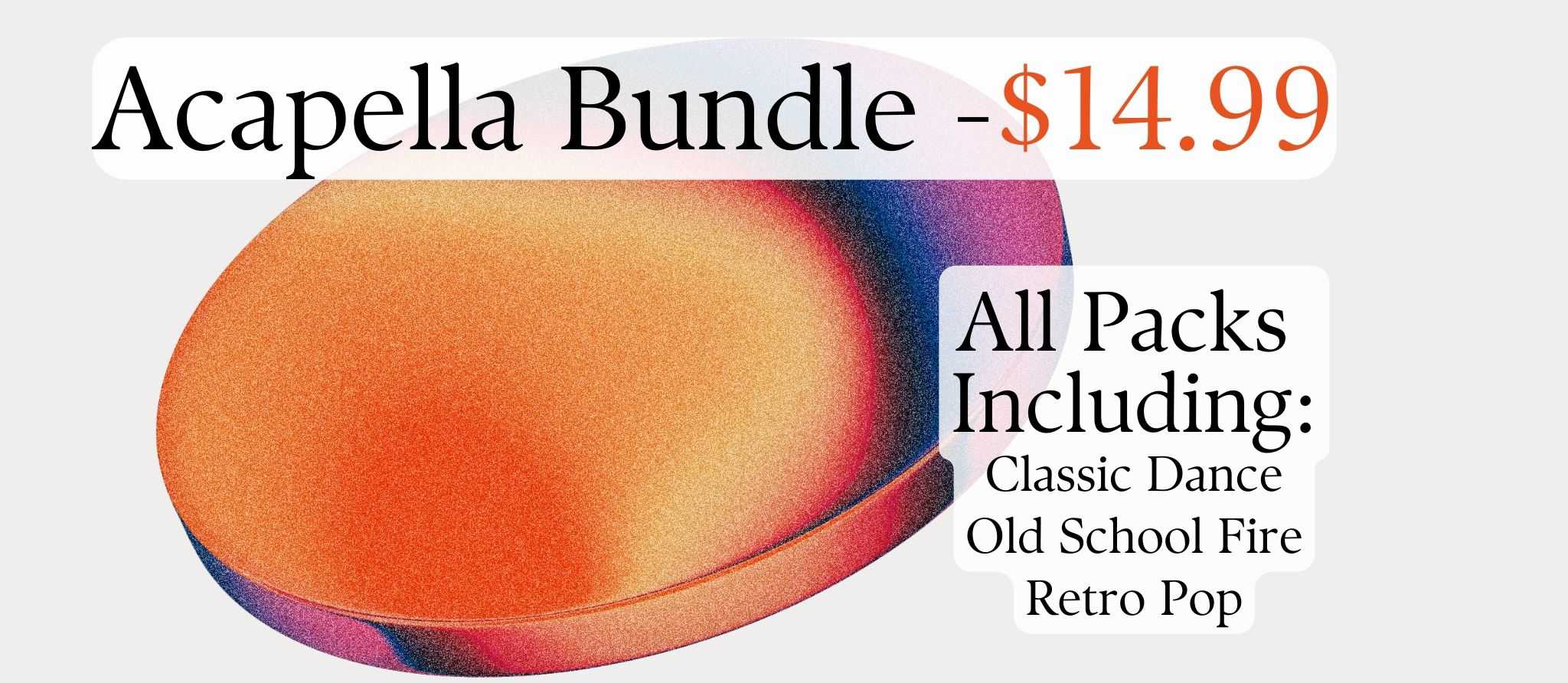 DJ Adrian Champion
Adrian Champion's offering is a classy mix of house and soulful disco tracks, stitched together thoughtfully by an experienced selector. There's a great warmth to the music on display here and we thoroughly enjoyed the journey. Adrian is from the U.K but currently lives in Jakarta and his 25 years behind the decks are apparent in his mixing and track selection.
This is what he had to say: I am an old school vinyl head embracing a digital world :)I always try and make mixes a good reflection of soulful house, deep house, disco, funk and everything in between, rather than stick to a single genre. My mix reflects some of the new music releases, producers and labels I like currently, with a dash of old favorites trax from legends back in the day.
Check him out here: Mixcloud Instagram
Tracklist: Gavinco – Sweetness (Album Mix) / Micky More & Kathy Brown – Show Me How To Love (Spoken A Pella) / Leon Ware – Inside Your Love (Swales Remix) / Hostom – ZZZ, pt. 1 / 6th Borough Project – Stratus Quo (Original Mix) / Lay-Far – Good Thing! (Original Mix)
Hadiya George – Hot Flavor (Godmode Smash Bros Extended Remix) / Jackin Box – Callin to Ya (Dave Allison Remix) / Avant – Can We Fall In Love (Terry Hunter Disco Mix) / Da Lukas – Pretty Face (Re-Disco) / Fine Young Cannibals – She Drives Me Crazy (Cerrone Remix)
Gat Décor – Passion (Grant Nelson Vocal Pressure Mix) / Norma Jean Bell feat Aretha Franklin – Got Me A Mann / Reece Johnson – Telles
Marquis Hawkes – Can't Find A Reason (Original Mix) / Masters At Work – Mattel (Original Mix) / James Mason – I Want Your Love (Alkalino Edit) / Bes – Scandalous (Original Mix) / Rafael Yapudjian – Do What You Want / The Shapeshifters feat Teni Tinks – You Ain't Love (Club Mix)
Mirko & Meex – Believe Yah Future (Extended Mix) / Hotmood – The Producer / Bunny Sigler – Bunny's Down (Hoffy Edit) / Mario Dubbz, Allen Craig, Hotmood – My Nature (Hotmood Remix) / Jovonn – Random (Extended Mix) / Franck Roger feat Jovonn – Remember (Rocco Rodamaal Remix) / Ten City – Be Free (Emmaculate & Shannon Chambers Extended Mix) / KS French – Mind Up /Joe Lewandowski – L'amour (edit) / Kenny Lynch – Half The Day's Gone (A Tom Moulton Mix)
DJ Dome
DJ Dome's entry for this months competition is a real curveball as it's a dedication to MJ and his phenomenal back catalogue. Dome has painstakingly edited all of the tracks he's used and blended them together with precision and a strong element of fun. Dome has been making a name for himself as a DJ to the stars over in L.A and we can see why. This mix will have you hooked from the get go!
This is what he had to say: The ultimate Michael Jackson mixtape curated by DJ Dome contains all of Michael's biggest hits that covers his entire career! To add the ultimate cherry on top, each track is an exclusive edit reconstructed by Dome with the original multitracks (all never heard before) to give them a one of a kind, new & refreshing experience!
Check him out here: Facebook Instagram

Tracklist: Wanna Be Startin' Somethin' (Dome Edit) / Don't Stop 'Til You Get Enough (Dome Edit) / Off The Wall (Dome Edit) / Thriller (Dome Edit) / Billie Jean (Dome & Draws Edit) / The Way You Make Me Feel (Dome & Draws Edit) / Rock With You (Dome Edit) / Love Never Felt So Good / Shake Your Body [Down To The Ground] (Dome Edit) / Dirty Diana (Dome Edit) / Beat It (Dome Edit) / Smooth Criminal (Dome Edit)
Dangerous (Dome Edit) / BAD (Dome Edit) / Black Or White (Dome Edit) / Jam (Dome Edit) / They Don't Care About Us (Dome Edit)
Come Together / You Rock My World (Dome Edit) / Human Nature (Dome Edit) / Remember The Time (Dome Edit) / Morphine (Draws Edit)
Liberian Girl (Dome Edit) / P.Y.T. (Pretty Young Thing) [Dome Edit] / Workin' Day And Night (Dome Edit) / Earth Song (Dome Edit)
Will You Be There (Dome's Interlude) / I'll Be There (Dome Edit
DJ Mark Radford
Mark Radford is clearly a man who knows what he's doing behind the decks. His entry for this months competition pricked our ears due to its slick mixing and selection. Mark covers most of the main sub-genres associated with house, including deep, tech and jackin. Mark c
This is what he had to say: My mixes are synonymous to my style with the aim of making people smile. In recent years I've split my time between the UK and France where I have been working and DJ'ing at number of venues in the Alps. I'm currently back in the UK.
Check him out here: Instagram mixcloud
Tracklist: Jess Bays – Love we had Peter Brown – Love 2 the world Dennis Ferrer – KT Brooks -How do I let go Fred Dekker – Nite life Yvvan Back – don't wake me up Stefano Mango – The storm Jamie Roy, Jay de Lys – Something Ben Hemsley – Through 2 you Alaia & Gallo – Underground K69 – Come on & move Kevin McKay, Phebe Edwards – Ain't nothing going on A funky house mix with a twist of Jackin Tech house & old Skool beats.
DJ KYash
DJ KYash is a DJ/producer based in Mumbai and he sent us through the perfect "Cool Pop" mix as his entry for this month. It dances between tracks by some of todays best producers and song writers and treads that special line of being familiar yet discerning.
Here's what he had to say: This mix consists of groovy vocal tracks with melodic drops, which will make you tap your feet constantly. With music featuring from KAYTRANADA, SG Lewis, Jengi Beats & many more!
Check him out here: facebook instagram YouTube
Tracklist: Running Touch – My Hands 2. Kaleidoscope Love (Kaytranada Edit) 3. All I See (Darius Remix) 4. Crayon – What I Do 5. Jengi Beats – Bruh 6. Elujay – Golden 7. DiRTY RADiO & Mogul – All That I've Become 8. Moods – Get To Know You Feat. Pip Millett 9. Aluna & Kaytranada – The Recipe 10. Hayden James – Better Together 11. Aluna – Warrior (ft. SG Lewis) 12. Jengi Beats – Without You
DJ Gregor Sim
DJ Gregor Sim sent us a short but well polished mix through as his entry for this month. We loved the mixing and energy throughout the mix and see him doing big things post lockdown. He's a Scottish DJ from Fife, and i'm sure you'll be wanting to check what else he's got going on.
This are his thoughts on the mix: This is a shorter mix of only 10 tracks that I had come across from exploring Instagram and record pools. The mix starts with a tropical/tribal vibe and moves through into more of a tech sound and then finishes with an edit of the classic Greece 2000.
It's cold in Scotland so go warm him up with some love here: Facebook Insta Soundcloud
Track list: Amyelle – animal Kingdom / Mendo- Get A Funk / Joeski- Toque de Palo / Sony Fodera, MANT – Moving Up / Jaded, Ali Story – Dance Much / Rob Black – Dance Dance Dance / Kevin McKay, Joshwa- Bram Stoker / Raumakusik – Trigger Kick / Franky Rizardo – Same ManKevin McKay – Greece 2000
DJ Axe
DJ Axe is from just outside Amsterdam and with this mix he has crafted a gloriously well programmed deep house journey. Great track selection and great mixing done by a great D.J.
Here's what he had to say: When listening to Hours in the After you will find yourself in a big crowd on the beach looking peacefully at the sunrise. This mix wil give you the feel of a never ending Story. Only Love ?

Check him out over on his platforms: Instagram Facebook Mixcloud Twitch
Tracklist: How do i love you infinity ink / Wherever i Go onerepublic / The message Oscar P & C Scott / Silver Dusk About : rier / Acamar Frankey & Sandrino / Colours in a bottle Paul Cart / Shout AL-Faris & Superfinger / Faith Tchami Feat Marlena Shaw / Matrix Christian smith
Piece of Me Sebb Junior / Pop Up Kyle Watson / Tik Tak Dario Nunez & Les Castizos / War Julian Jabre / Apollo Thomas Schumacher & Victor Ruiz / Alone Sorcha Richardson / 1979 French 70 / The Heat David Penn / Cola Camelphat / Pressur Erik Hagleton
Message Qmusse & Dubaa / The great escape Volen sentir / Every breath you take Luca debonaire
uhuru Dennis cruz & los suruba / Tell the world Norman Doray & Sneaky sound system / Panic room Camelphat / take me Phil fuldner / Unity Oxia / Hide U Sandy Rivera / Yeke Yeke Unorthodox / Razo Sharp Fernando Campo / Lose control Meduza / Failling Ron, andy Rojas & Ron Carrol / long night Marcelo vak remix
DJ Dimitri Koste
To round things off for this month, we bring you DJ Dimitri Koste who is based in Lille, France. His deep yet brooding melodic techno and house mix is perfect for late night dancefloors or drives through the city. This mix is really balanced and the programming is sublime. He's one to watch out for.
These are his thoughts: I have done careful research with many artists that I followed for a while and still follow ?
I try to create an atmosphere, both creative and surprising through the styles that I put there.
Go check him out: instagram Facebook
That wraps up this months DJ competition. To enter next month just send us a link on our Facebook or Instagram. Happy listening!