The standard of our monthly mixtape competition is getting better & better. This month we received nearly 150 mixes from just about every genre going and as always, we've picked our favourite 8 mixes which we feel show great selection and mixing.
We've included the full mixes below along with links to follow the winning DJs. Please go and show them some support and love over on their pages.
Joshua Fleming
Joshua was born and raised in Amarillo Tx and currently roams between TX & Taos NM. He sent us a mind melting mix of dub, low end reggae and Uk influenced step sounds. It's packed full of heavy DJ weapons and it gave our bass bins a serious workout. Also, its worth noting that the programming is of a real high quality. Go and check his socials and tell him you want more!


Track list- Nazamba – Medication Tree / J Kenzo – Kingston Hot / RSD – Shellfish / Mystic State – Tomahawk / Bukkha Ft. Blackout JA – Rise Of The Beast / RSD – Old Fish / RSD – After All / DJ Madd – High Grade / DJ Madd – Gunshot / RSD – Look / Zahab – Seventh Seal / Dub Dynasty – We Got Dub / Radikal Guru – Earthwalker (Sekkleman Remix) / Amit – Fatty Batty / Radikal Guru – Fire (Bukkha Remix) / J Kenzo – Zbantu Shake / Bukkha & Dubbing Sun – Disc Jocky / 18.Sekkleman- Dancehall Graveyard / Radikal Guru Ft. Solo Banton – Back Off (DJ Madd Remix) / Yabba You – Judgement Time / Bukkha Ft. Killa P – Badda Den Dem / Violinboy – Echo Park (Sekkleman Remix) / Von D Ft. Nazamba – She SolidVon D – Dub Solid
Here's his thoughts on the mix: "In this mix you can expect a high dose of bass, reggae dub flavors, & finished with a nice overtone of UK Steppas."
Instagram Facebook Mixcloud Bandcamp Soundcloud
Ellie
Ellie was born in Russia and has more recently moved to Athens. She's in demand with a number of radio stations (including Fnoob) and we can see why. Her entry for this months comp was a techno masterclass which took in elements of acid, industrial and deep, pounding 808's. She's also got a string of productions to her name on labels such as Dead Groovy Music, Neu Gravity, Toxic Recordings, Let's Techno and Construct techno.
Here's what she had to say "I play sub-genres such as: hypnotic/ ambient / hardtechno / acid/ industrial & in August 2020 became a resident DJ on Fnoob techno radio with the show "Sense 8 w/ Ellie. Please go and check out my tracks on beatport."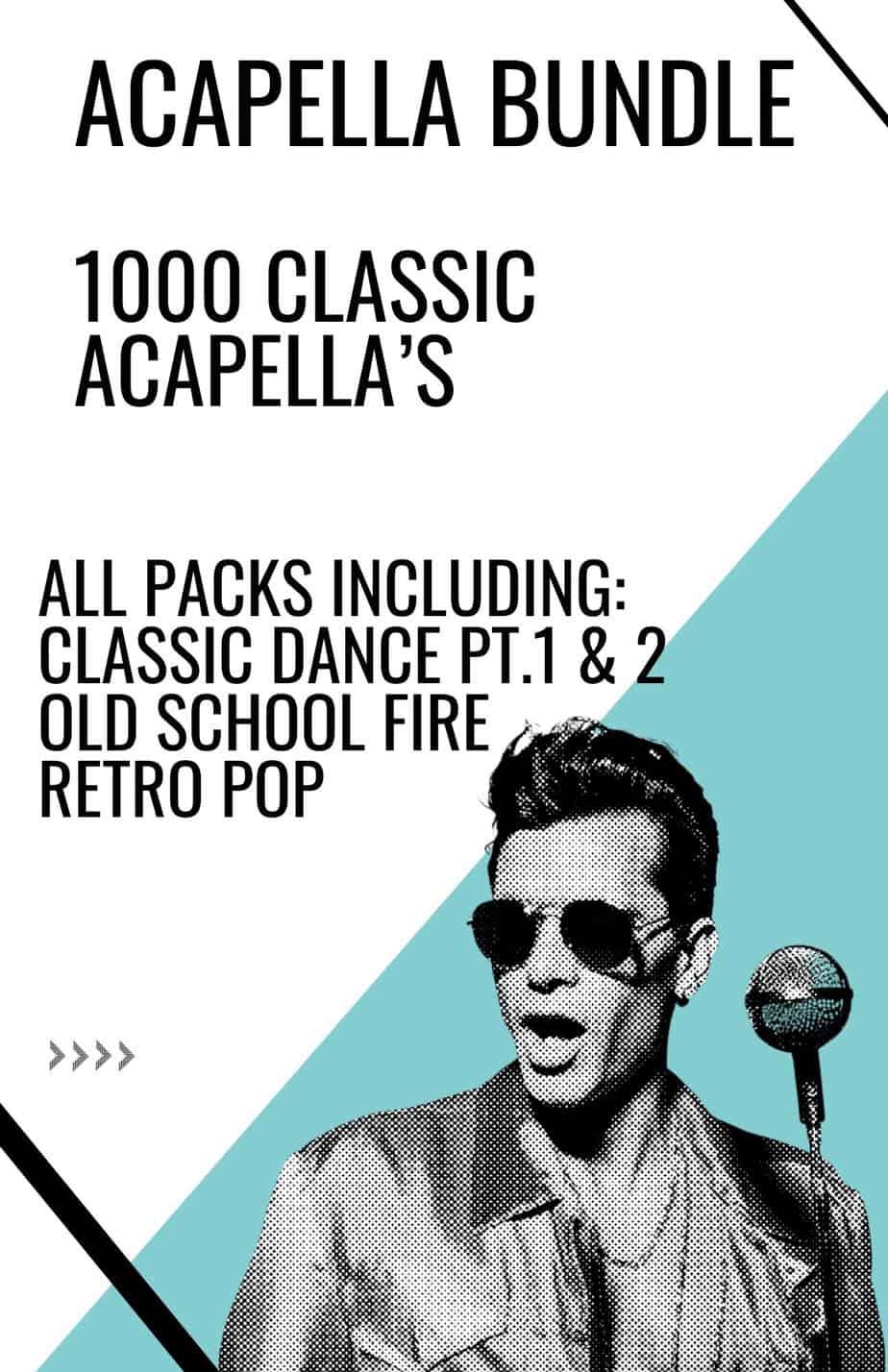 Beatport Soundcloud Mixcloud Facebook
Mark Dixon
Mark is from Boston MA and his "Hump Day Feel Good Music" mix he sent in inspired us to fire up the BBQ for the first time this year. It's laced with vocal pop gems and goes to show you dont always have to dig around for obscure records to put a great mix together. This is a feel good mix from start to finish and we thoroughly enjoyed it.
Tracklist:
Fever – Tommy Glasses Remix —- Dua Lipa & Angele / Bad Girl – Los Padres & Jaymac Remix —- Daya
/ en Cuidado – DJ Serg Sniper Uptempo Edit (Clean) —- Pitbull, Farruko & IAmChino ft. El Alfa & Omar Courtz / Lifestyle (DJcity Intro – Clean) —- Jason Derulo / Last Day – Dualities Remix —- Two Friends ft. Josie Dunne / Music – Leakim Reittoh Remix —- Madonna / Say My Name —- Ben Rainey & Lewis Roper ft. Jade Cotgrave / Something Stupid – Rompasso Remix (Clean) —- Jonas Blue & AWA
Goodbye – Rasster Remix —- Imanbek & Goodboys / Save Your Tears – Liam Pfeifer Remix —- The Weeknd & Ariana Grande
Best Friend – Kwest In My Hands Edit (Clean) —- Saweetie ft. Doja Cat / WHATS POPPIN – Dominic Carter Live, Laugh, Love Edit (Clean) —- Jack Harlow / Move Ya Body – Sammy Porter Remix —- Nina Sky / I'm The Ish – Anthem Kingz Ay Mami Edit (Clean) —- DJ Class & Lil Jon
My Love – DEOJ Remix —- Route 94 ft. Jess Glynne / Your Love (9PM) – Tiesto Remix (Clean) Plus a load more we couldnt fit in.
Here's what Mark had to say: "This mix is laced with feel good house beats and banging vocals. It's the kind of mix that will have you singing and dancing ALL DAY & NIGHT LONG!"
Will Muncey
Will is the first DnB DJ we've featured in our winners list and his mix includes all the stuff we love about the genre. Liquid, Jump Up and loads of rolling B lines tie the set together nicely and we hope its a hit with Mixtape lovers and DnB heads alike. Go and check his socials and show him a bit of love.
Track list

Live on your smile – ivy lab / Solitude – hybrid minds / Dualistic – station six / As I fall – Monrroe / Silver linings – in:most / So lonely – dbridge (satl remix) / Endless days – satl @ Elka / SWRV – Alix Perez / Be honest – horns smith (refracta bootleg) / Ultraviolet- Fred v & grafix / Set you free – T95 & operate / Point of contact – hexa / Sharks – benny L / Calculate – kanine / Bricks don't roll – dj hazard / Real problem – bunnerz / Delta – hexa / Nuff gal – lupo & jappa / Flee VIP – lupo & jappa / Clapper – anix / Pressure – Ben snow / Boasty bootleg – karate kid / Say you do – addicted
Sinking VIP – Enie /Seizure – friction, bou, trigga / Sire – armenez / Umbrella – James Wilkins bootleg / Good to you – alix perez / Land of the lost – soul:motion & vector / Trouble -Pola & Bryson
Here's Will's thoughts "Always had a love for drum and bass from a young age and within this mix is my two favourite sub genres, Liquid & Jump up/rollers (will get hate calling rollers a sub genre but we move). With beautiful lyrics to subliminal stompers there's something for everyone. Enjoy!"
Marc A
Marc is from Johannesburg and his entry for this months comp is a beautifully crafted progressive and melodic mixtape. There's a lovely warmth and melancholy to the tracks he's selected and im sure it'l go down well with lovers of this genre. As always, head over to his pages and lend some support.
Metroma – The Sei / Weightless – Panama, Ben Bohmer / Some Good Here ft. Anaphase – Rinzen, Anaphase / Dancing in the Night ft. Eleonora – Eleonora, CIOZ / Flip of the Coin ft. Zoe Kypri – Bajau / Moan – Trentemoller / Don't Wait – Marsh, Mariel Beausejour, Phenoir / Cappadocia ft. Romain Garcia – Ben Bohmer / Overtones – Frost / No Time – Rüfüs Du Sol
Instagram Soundcloud Mixcloud Linktree
Ger Conway
Ger is from Dublin and his mix is a blend of funky and Pumping Tech House with hints of oldskool piano house flavours. It's full of energy and very much geared towards the dancefloor. At a massive 3 and a half hours long so we couldn't fit the whole tracklist in, but im sure he'll send it to you if you ask nicely.
Mark knight & Tuff London – Don't Give Up / Armitage Do it to me / Kaz James & Nick Morgan Dazed / Mike Newman – That Simple
Friend Within – Set you free / Grazze, Dan Soleil and Departure – Unfolded / Redux Saint & Shayne Fontain – Carnival Soul / Marc Vedo feat Leela D – Will you Be / Nick Curly – Underground (Dennis Ferrer Mix) / KI Creighton – Energy / James Hurr & Glowvibes feat Francko – Champion Lover
Wh0 – Feel Real Good / Scott Costello – All to you / Pagano – Take that feeling / Funkwerkz – Believe / Danny Howard, Illyus & Barrientos & Alex Mills – Need / TCTS, Boston Bun & Andrea Martin
Here's the man himself " I'm from Dublin, Ireland. I've been dj'ing since I was 13 years old when I got my first set of belt driven decks – nightmare to mix on and definitely made me appreciate Technics when I was able to afford them, so you could say I learned how to mix the very hard way going back 26 years ago! -Also i do my own mixcloud show on Fridays 7-10 pm GMT."
Techno Angel
Techno Angel or Ceri Summers to her mates in Cornwall, England, is a veteran of the UK underground scene and has had a love for Techno and dance since the 90's. Her mix is full of driving Techno and dirty acid lines and we thought it was great. She has a bi weekly radio residency on technoconnection.com so you know where to get her.
Tracklist: Warped (Original Mix) Joyhause / Spaceship (Goncalo M remix) Niereich / Dimensions – Anna / FXXK (Original Mix) Dave Sinner / Black Tea- Planetary Assault Systems / Fase 1 (Industrialyzer Remix) Toni Alvarez / Sombras (Original Mix) DJ Dextro / Somebody to love -Extended Mix -Basstrologe / Project Mantis (Original Mix ) Industrialyzer / Raww- Original Mix-Planetary Assault systems / Nothingness- Alignment / Dangerous destination (Original Mix) Goncalo M / Days to reality (Original Mix) Goncalo M / Injection- Alignment
This is what she has to say "This mix has a combination of different techno sounds luring the listener in with a slow build of beats. Techno Angel likes to mix a special midway track which is followed by an injection of pure hardcore techno"
LAZY YODA

Lazy Yoda is crafting a name for himself in the clubs of Barcelona with his discerning blend of off kilter house music. His track selection is great and his mixing is pretty impressive too. This is one for the Lo-Fi house heads.
TRACKLIST: / Ross From Friends – Talk to me you'll understand 00:00 / Kemt – I will never let you go 06:30 / COHN – Everyone in the world 11:36
Rögg Collins – Fríq 15:01 / Sunday Noise & Adiel Mora – Incredible thing 19:29 / Men I Trust – Break for lovers (Elinov Edit) 23:52 / Groove Theory – Tell me (Artmann Edit) 29:12 / Ross From Friends – Gettin' it done 34:48 / DJ Boring – Lonely valentine 38:12 / Hush Hush – How true is your love 43:11 / Paperkraft – We'll always be (solo) 47:51
This is what Lazy Yoda has to say "This mix is a journey through the rhythm dimension of Lazy Yoda, with house, deep house and lo-fi house grooves. I hope you enjoy it!"
YOUTUBE SOUNDCLOUD INSTAGRAM TWITTER SPOTIFY LINKTREE
Thats it for this months competition. If you'd like to enter next month then DM us a mix link on Instagram or Facebook.